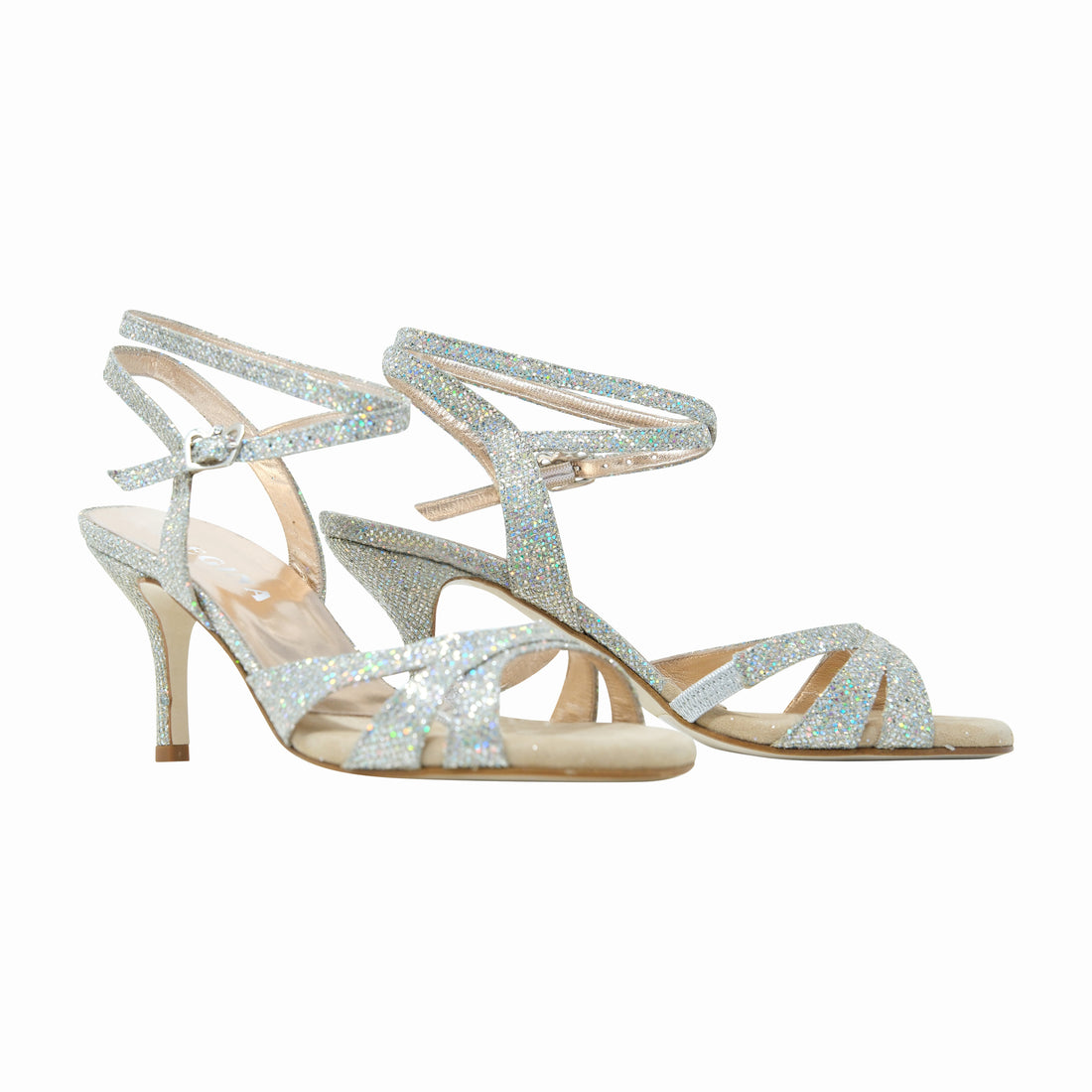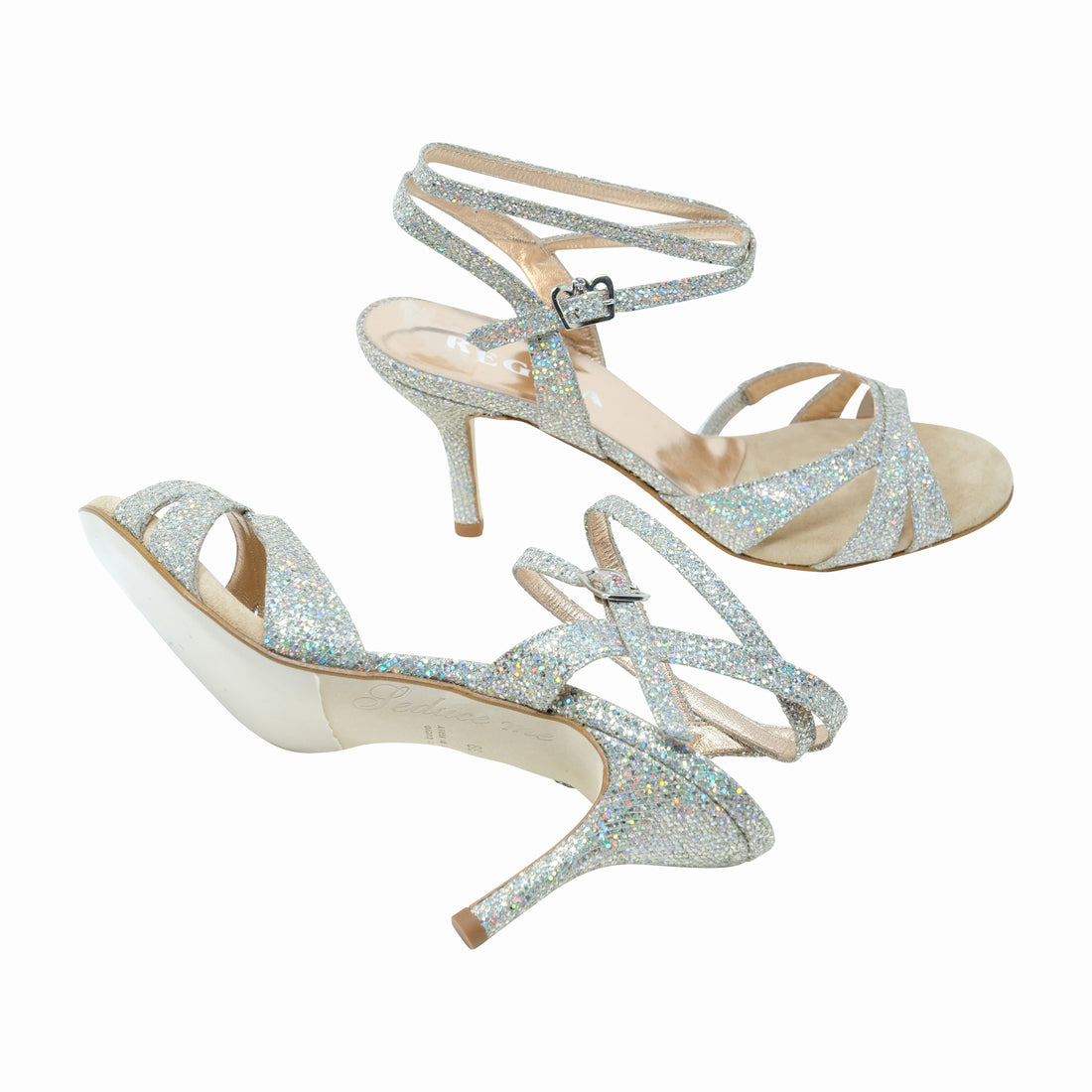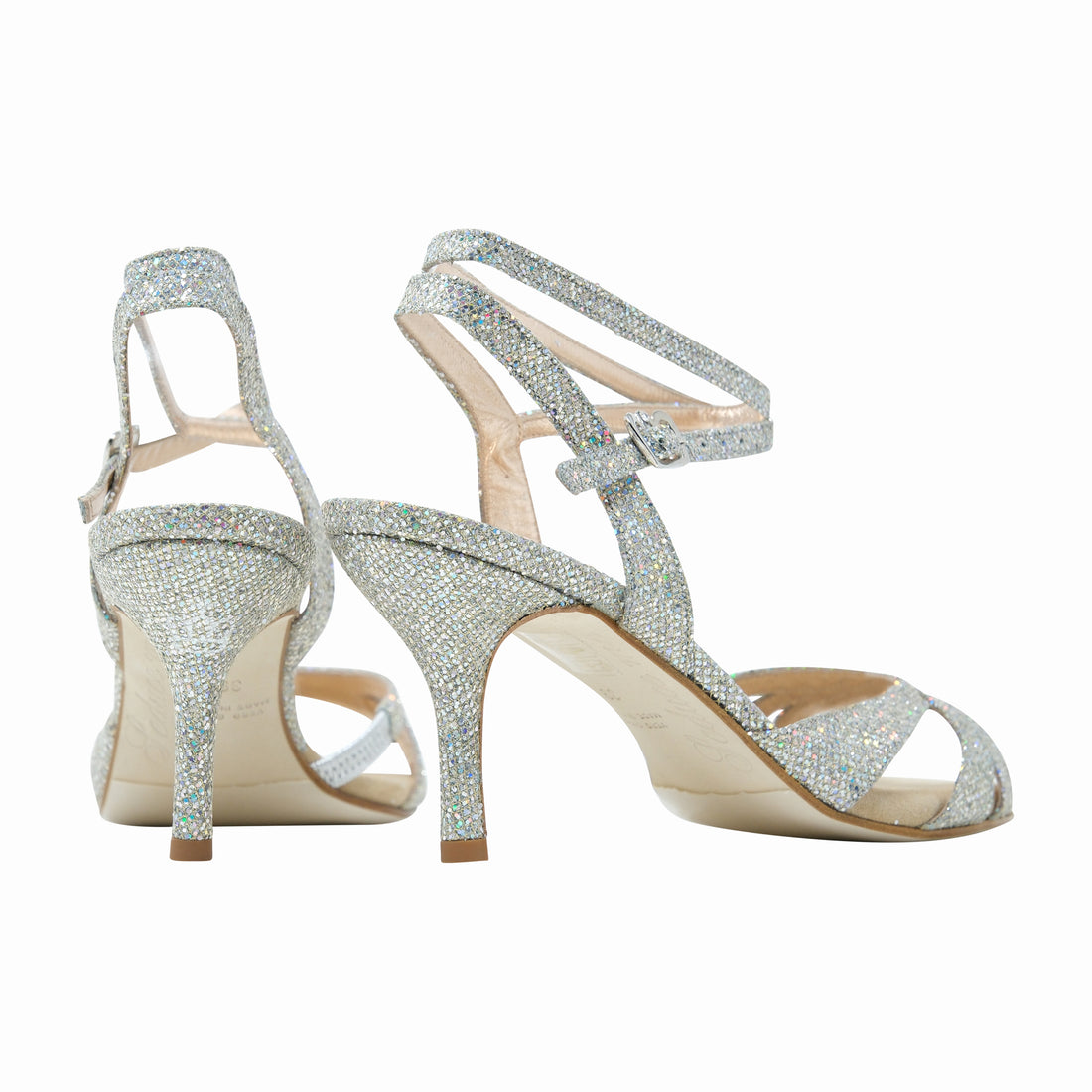 Twins Star - Silver Disco Ball Tango Shoes Leather Sole
Enjoy creating 2 different looks using the ankle straps around your ankle or underneath the sole for a very comfortable and secure fit. Versatile and will match any outfit!
– silver disco ball glitter
– cushioned memory foam insole
– triple butterfly front
– standard/wide fit
– full heel cage
– exposed arch
– wrap-around ankle strap
– 2.7 inch (7 cm) covered heel
– brushed leather sole
– signature crown buckle
– made in Italy
Some items in our catalog; more specifically the line Burju Shoes, offer customizable HEEL options as well as SUEDE or STREET Sole at no additional cost.
Below is a list of the Heels available to choose from: