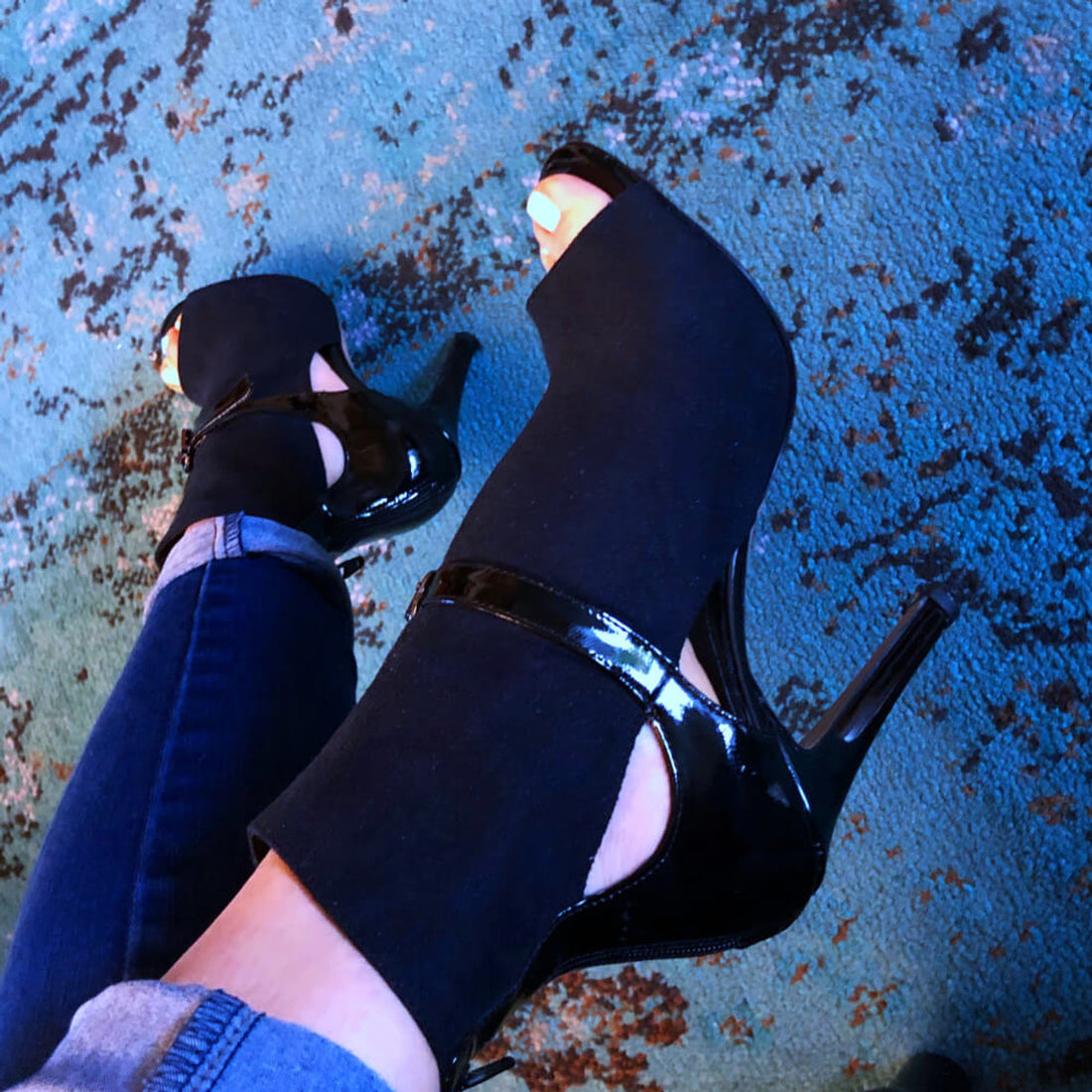 Trixzee - Vegan Black Suede and Patent Open Toe Ankle Dance Boots (Street Sole)
Trixzee has some tricks up her sleeve. What may seem like an ordinary black boot has some details that makes this a show stopper. Made of vegan suede with a vegan patent back. Also features gorgeous cutouts on the sides toward the heel. A great looking ankle strap comes across to add some flare but also security. The sole is a street sole so you can wear it on and off the dance floor. Perfect amount of slip and grip to feel secure and still twirl and slide to your desire.

Features:
High quality vegan street sole
High quality and durable vegan suede upper material
Feet won't slip with our soft non-slip inner lining
Ankle strap for sturdy ankle support
Easy on and off with zipper on back
Extreme comfort and extended wear with ultra comfort padded inner sole
Some items in our catalog; more specifically the line Burju Shoes, offer customizable HEEL options as well as SUEDE or STREET Sole at no additional cost.
Below is a list of the Heels available to choose from: