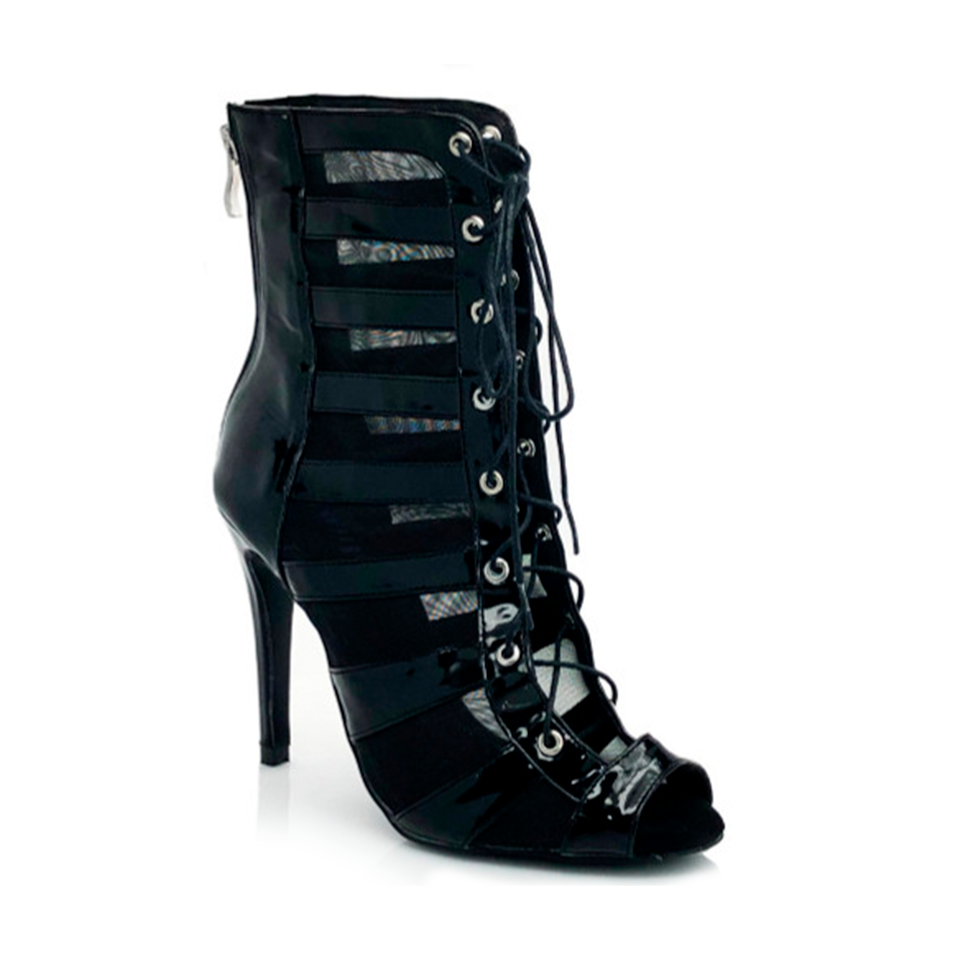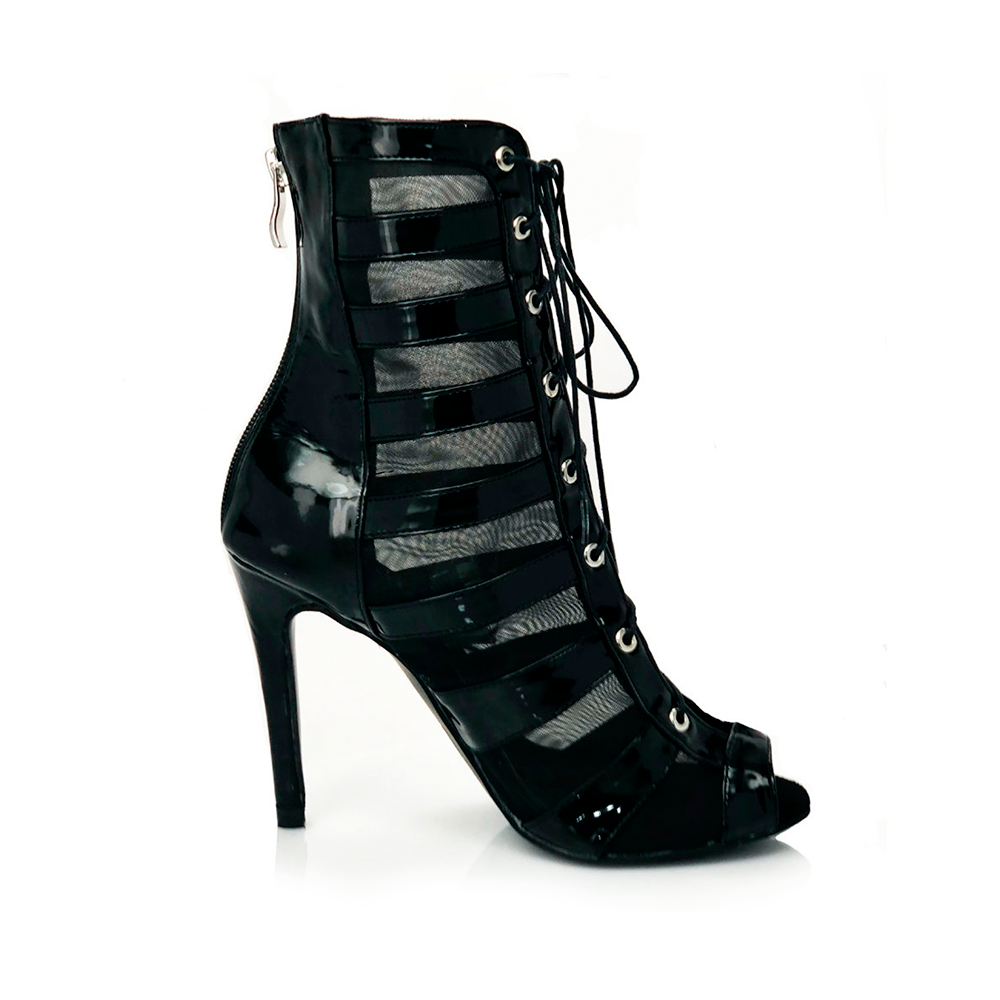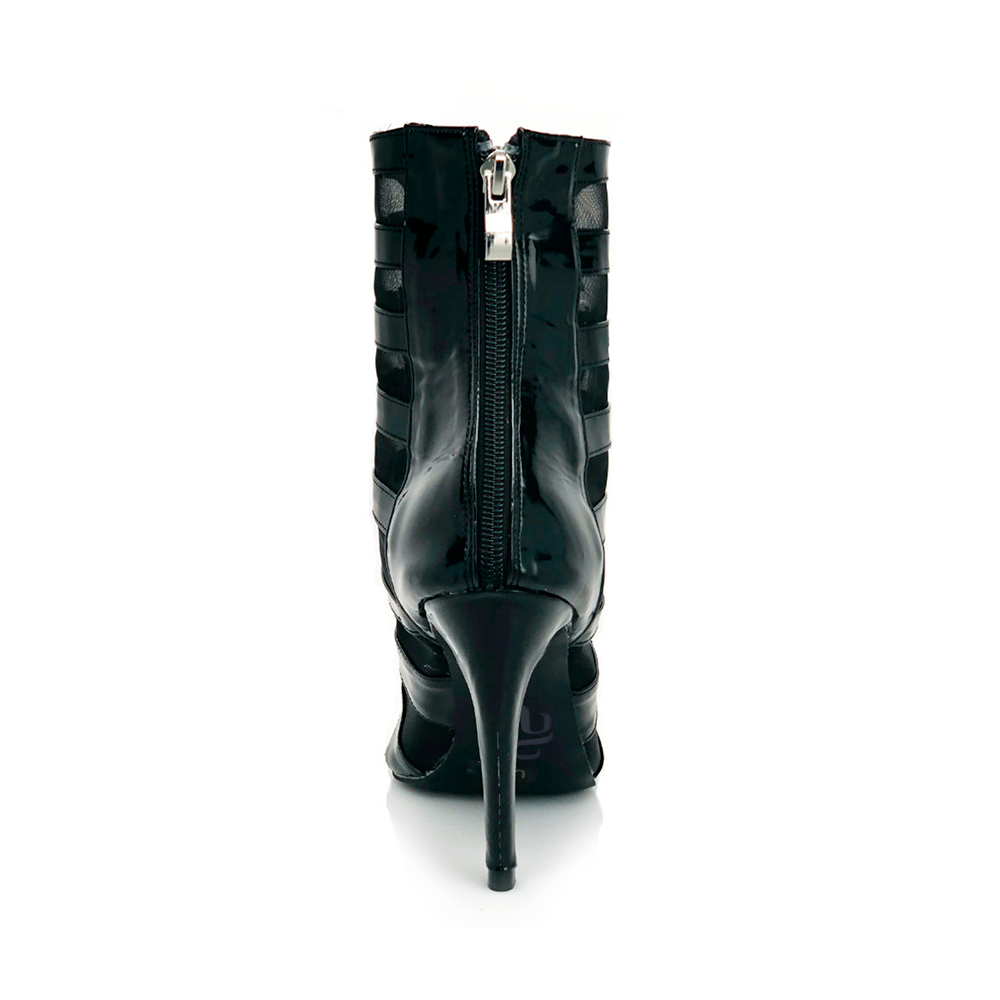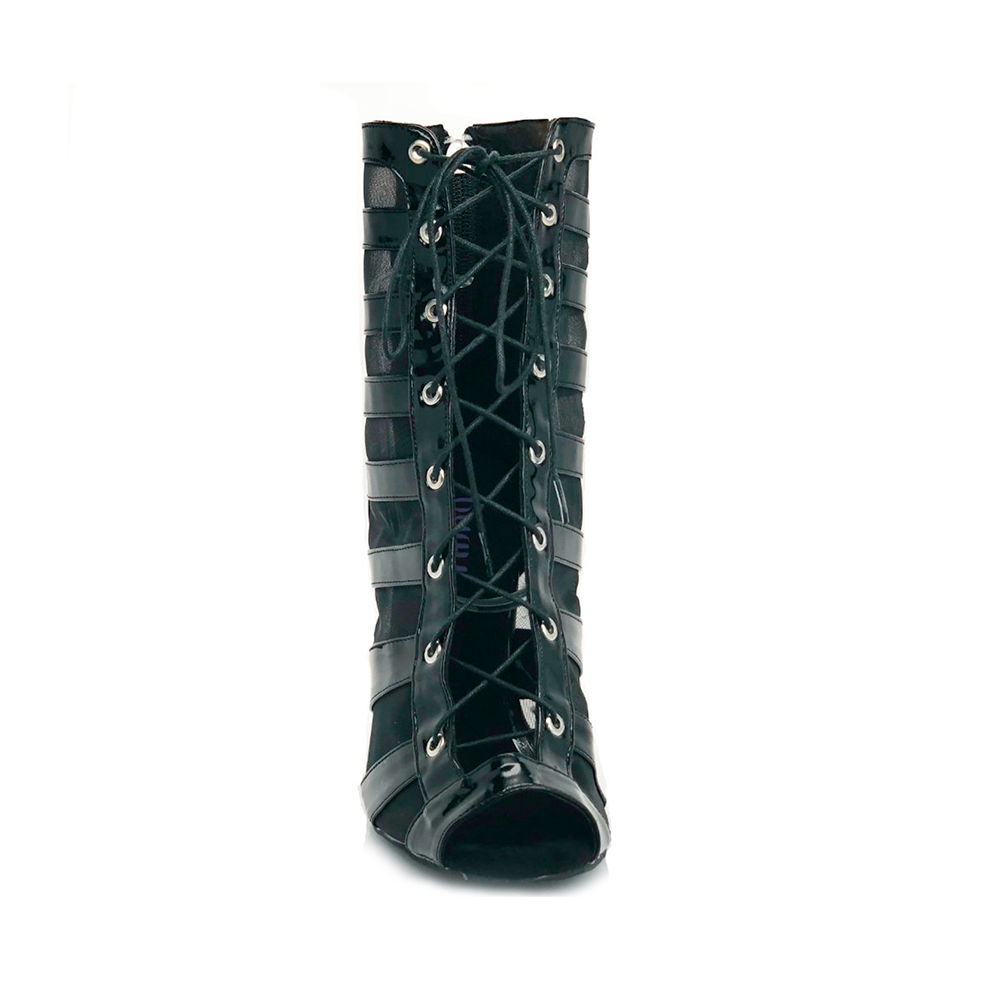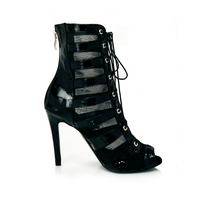 Tempest - Black Vegan Patent Mesh Dance Boots (Street Sole)
Tempest features a bold design with solid lines trimmed by mesh paneling for an edgy yet attractive aesthetic. Customizable fit is provided with laces and a back zipper while assuring optimal stability. Once on, the boots hug the feet securely for maximum support.

Features:
High-quality and durable vegan leather with mesh cutouts
Feet won't slip with our soft non-slip inner lining
Stiletto heel
Maximum ankle support and comfort with lace-up design
Maximum stability with solid bridge over toe box
Easy on and off with zipper on back
Extreme comfort and extended wear with ultra-comfort padded inner sole
Every day and every way use with our smooth PU outer sole
Some items in our catalog; more specifically the line Burju Shoes, offer customizable HEEL options as well as SUEDE or STREET Sole at no additional cost.
Below is a list of the Heels available to choose from: