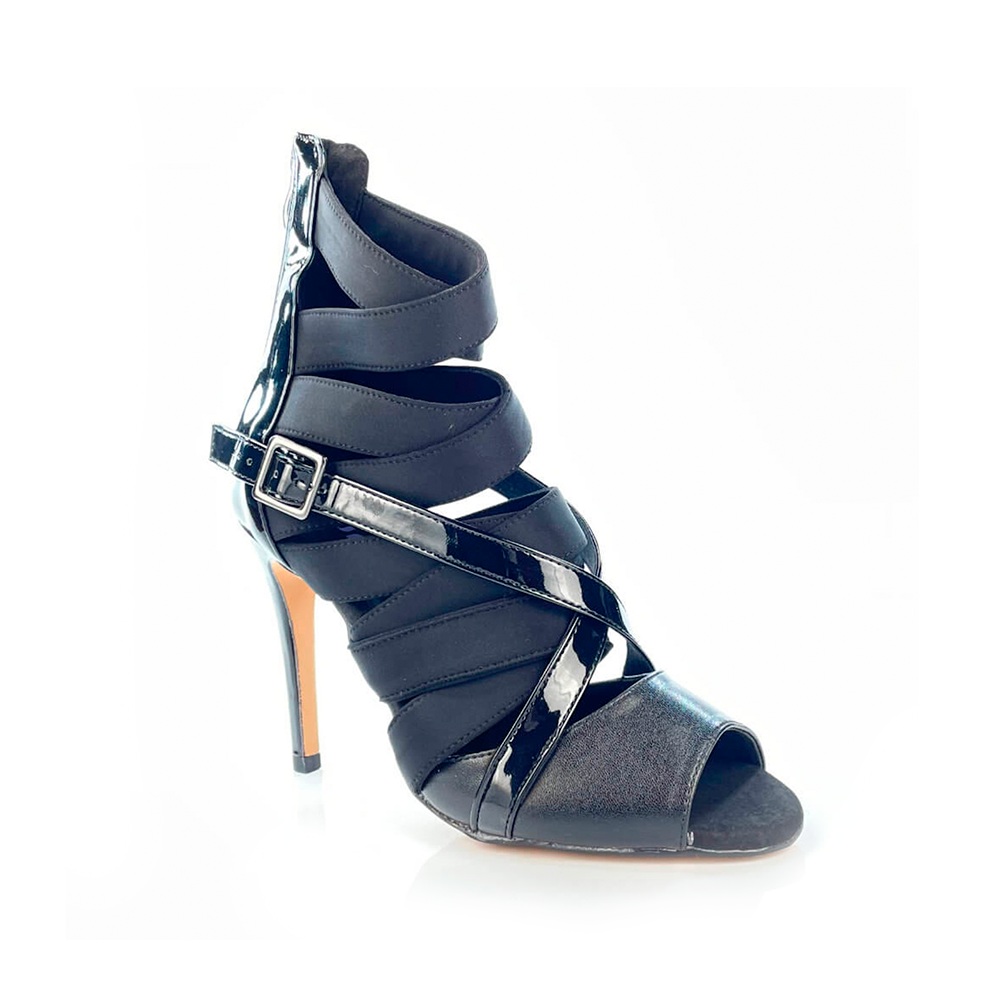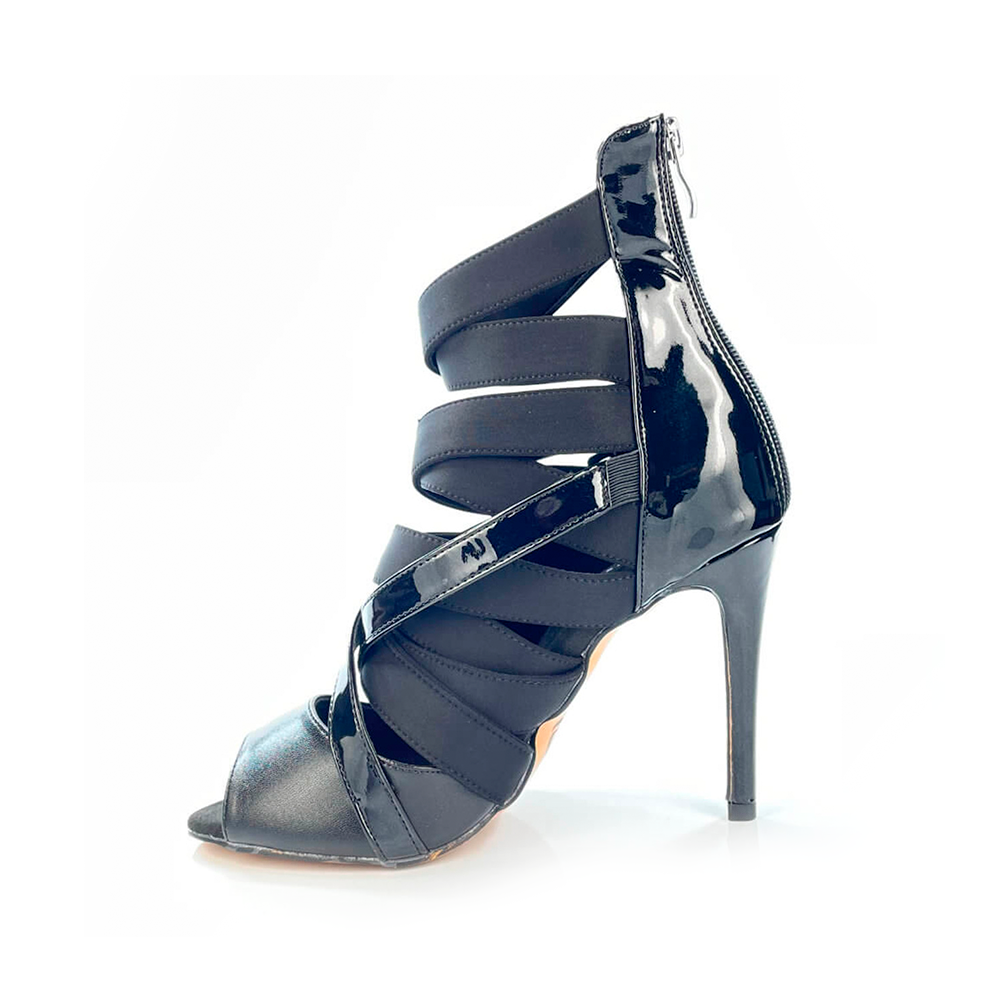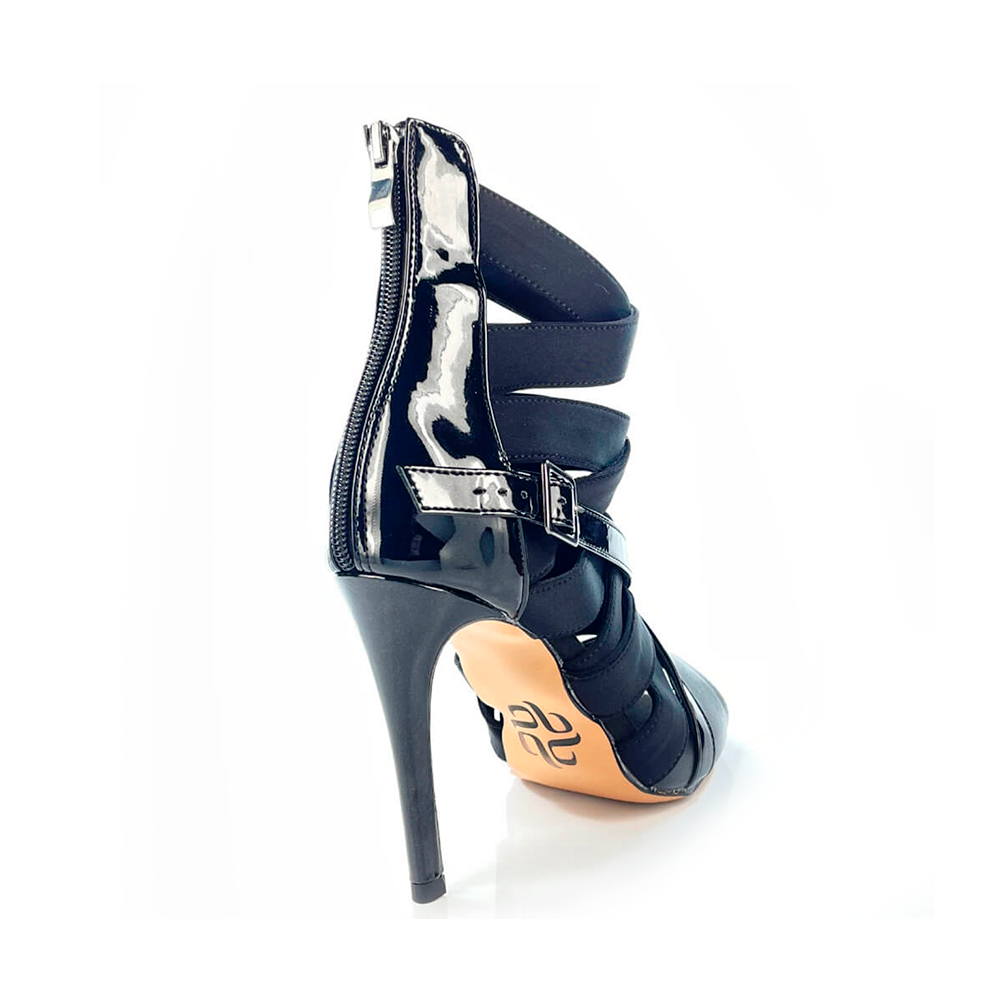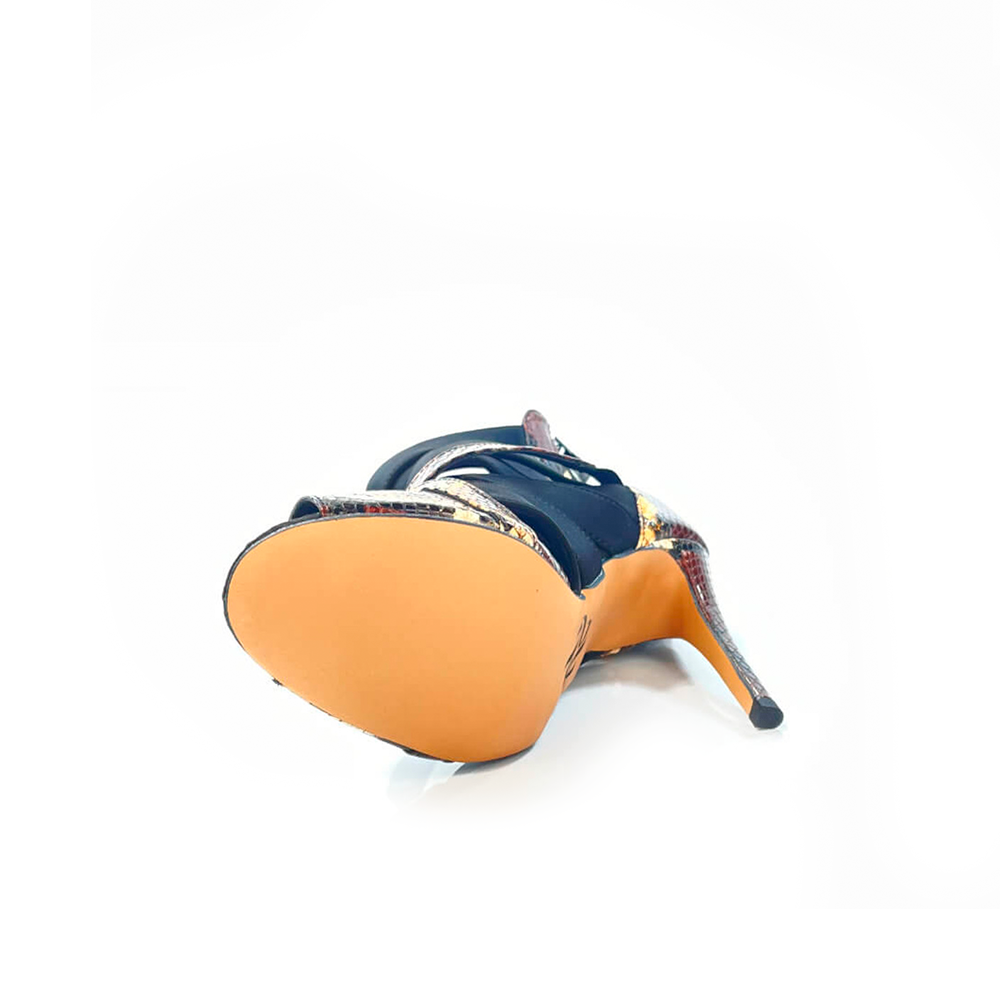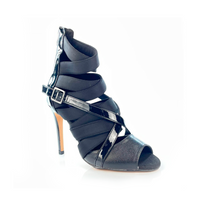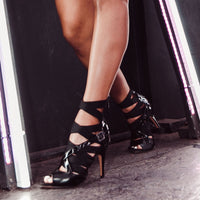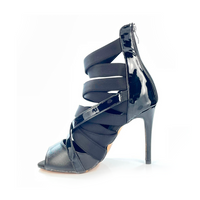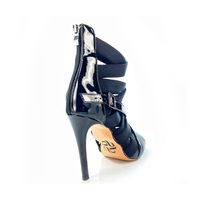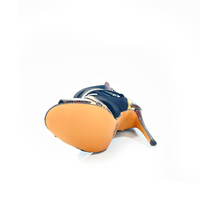 Stay Strapped - By Nicole Kirkland - Patent and Lycra Strappy Dance Shoes (Street Sole)
"Stay Strapped is my "basic" heel that can be worn anytime and for any class. We all need that go-to heel that we can always trust to do it's job. The straps with this heel are snug and I like how the straps make a criss-cross pattern up the foot and ankle." Nicole Kirkland.
This style runs very snug, ideally for narrow fit.

Features:
Vegan materials
Majority of straps are made of a double layered stretch lycra for maximum support and stability
One set of straps are made of vegan patent leather and are adjustable for additional support
Part over toes is peep and made of solid vegan leather
VERY SNUG FITTING
Great for narrow feet
Wide width should size up
Feet won't slip with our soft non-slip inner lining
Great stability with a solid toe box
Easy on and off with zipper on back
Extreme comfort and extended wear with ultra comfort padded inner sole
Everyday and every way use with our rubber sole
Some items in our catalog; more specifically the line Burju Shoes, offer customizable HEEL options as well as SUEDE or STREET Sole at no additional cost.
Below is a list of the Heels available to choose from: