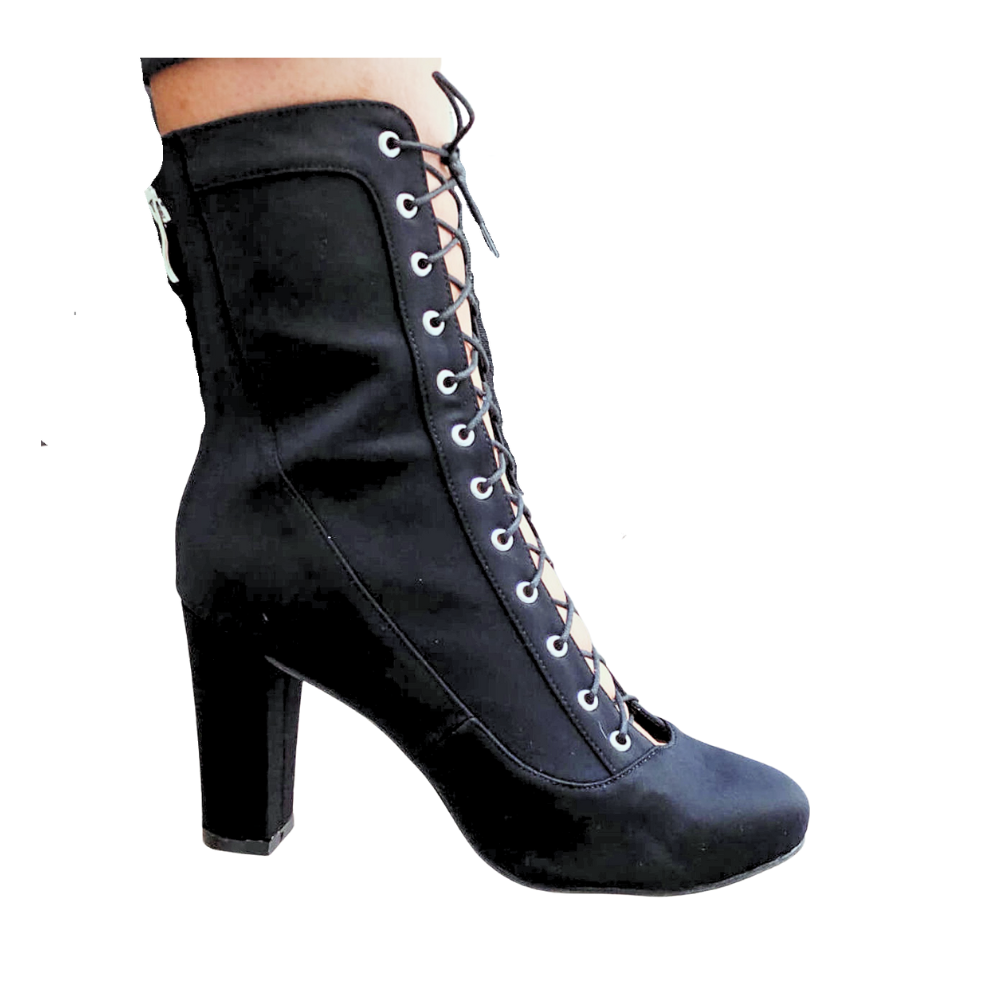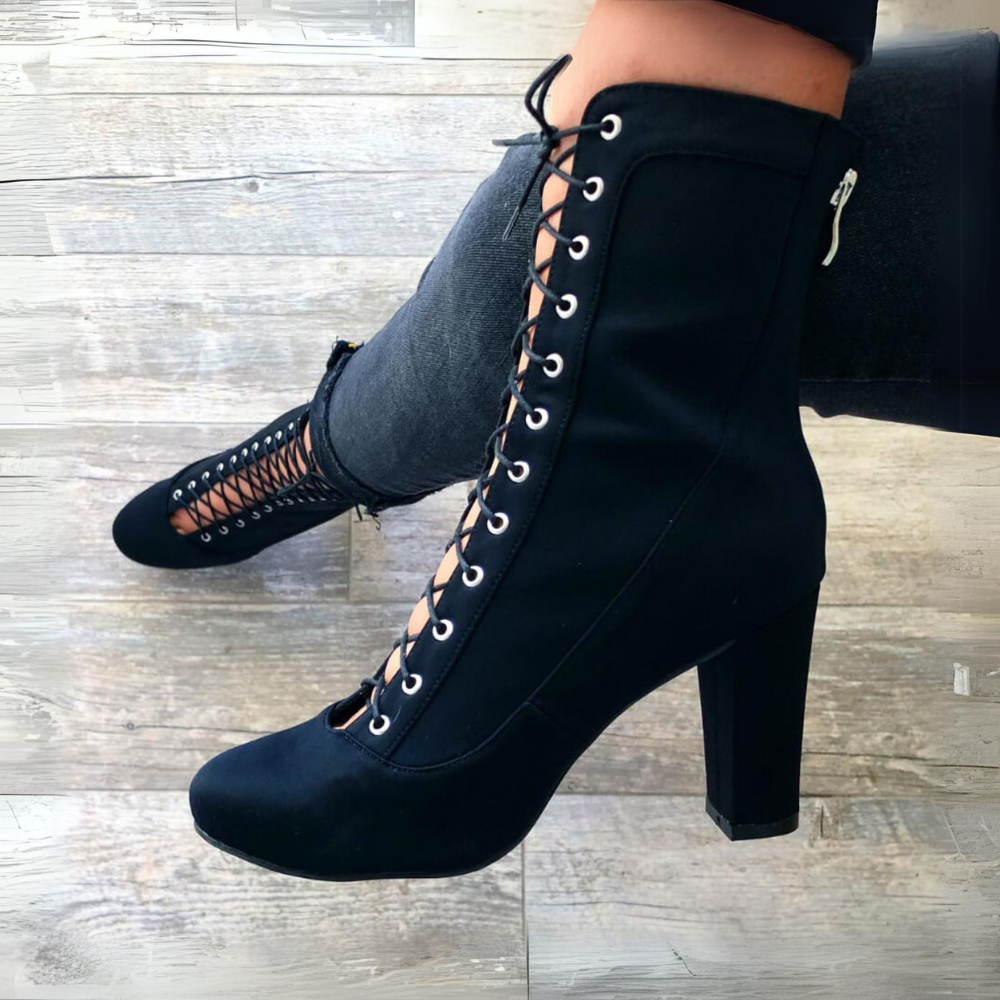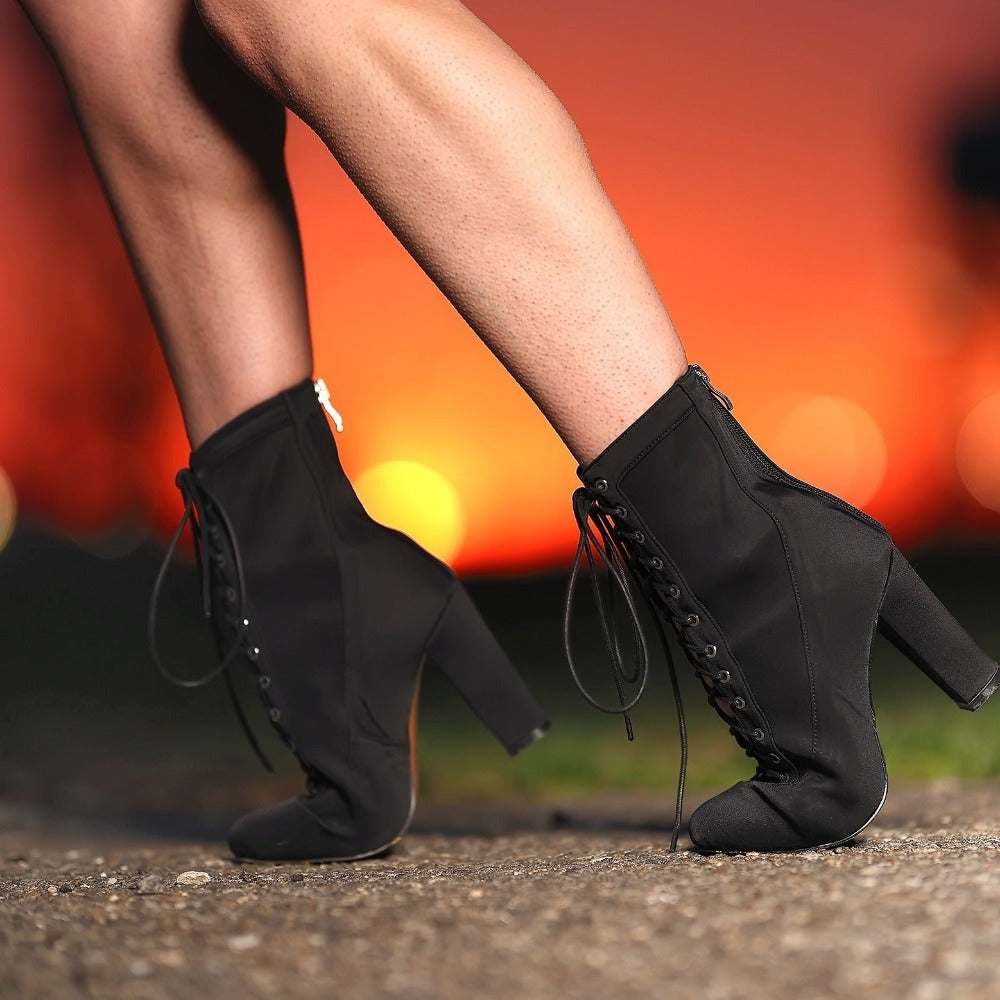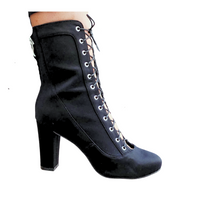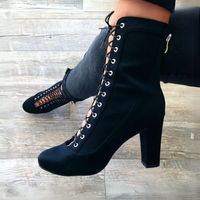 Savashjay - Closed Round Toe Lace Up Ankle Dance Boots (Street Sole)
Savashjay is a little old school mixed with a lot of fashion. This classy boot feels as good as she looks. Enjoy the fierce camo. There is a zipper on the back to make putting on and taking off a breeze. Laces allow you to tighten or loosen to your perfect fit.

Features:
Keep toes secure in a closed toe
Vegan
Feet won't slip with our soft non-slip inner lining
Maximum ankle support and comfort with lace up design
Great for narrow feet.Easy on and off with zipper on back
Extreme comfort and extended wear with ultra comfort padded inner sole
Everyday and every way use with our smooth PU outer sole
Some items in our catalog; more specifically the line Burju Shoes, offer customizable HEEL options as well as SUEDE or STREET Sole at no additional cost.
Below is a list of the Heels available to choose from: