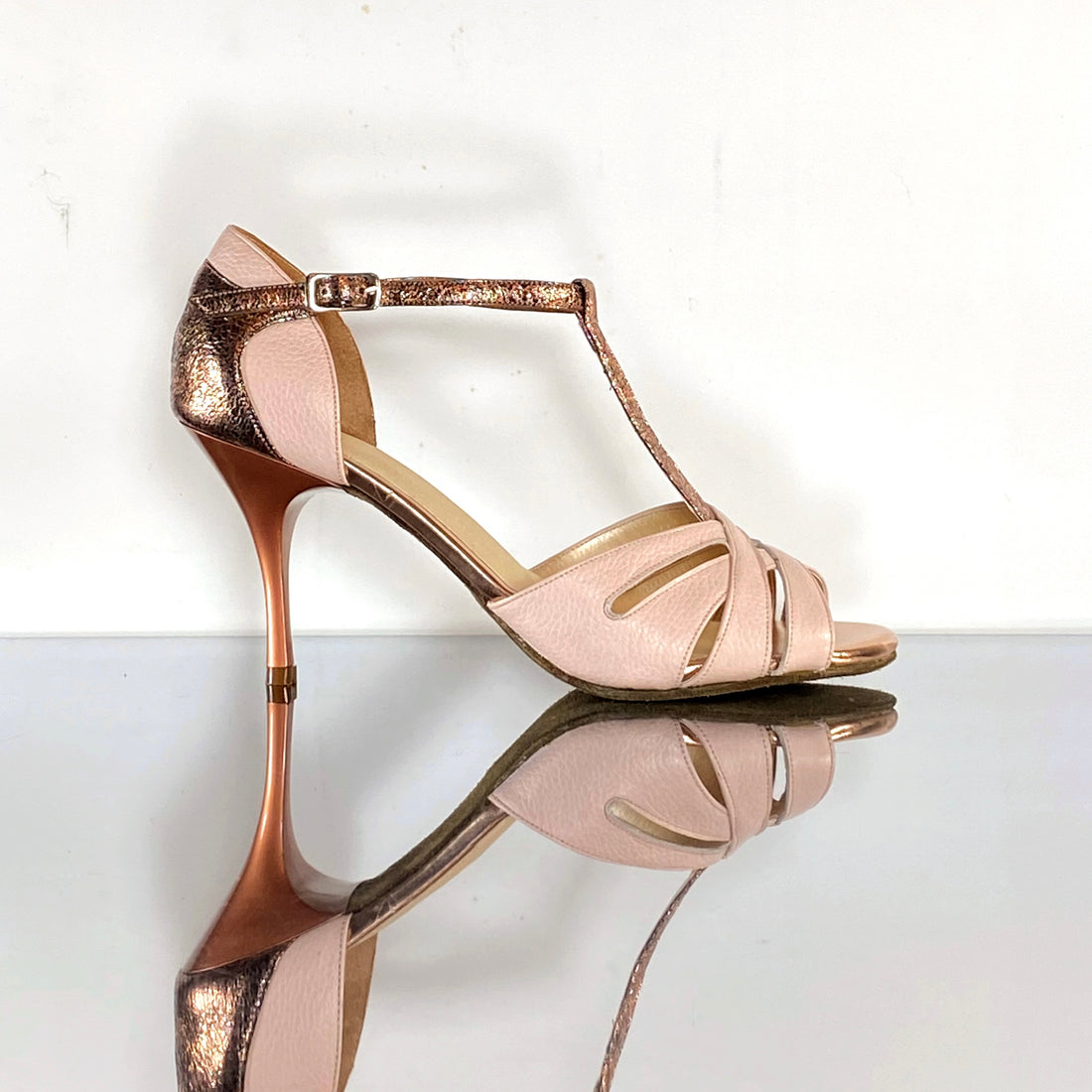 Reina - Nude Pink and Metallic Leather Tango Shoes
Made in Argentina with high quality materials and craftsmanship.
Reina is pure elegance with a nude pink and metallic accents featuring a 3.5" (8.5cm) painted heel.  Soft Pink and Metallic Leather for utmost elegance.  Cromo Sole (Pressed Suede) for a durable, flexible, cushion and slip/grip feature.
Special orders accepted for this model.  Please contact us with your requests.
Some items in our catalog; more specifically the line Burju Shoes, offer customizable HEEL options as well as SUEDE or STREET Sole at no additional cost.
Below are a list of the Heels available to choose from: