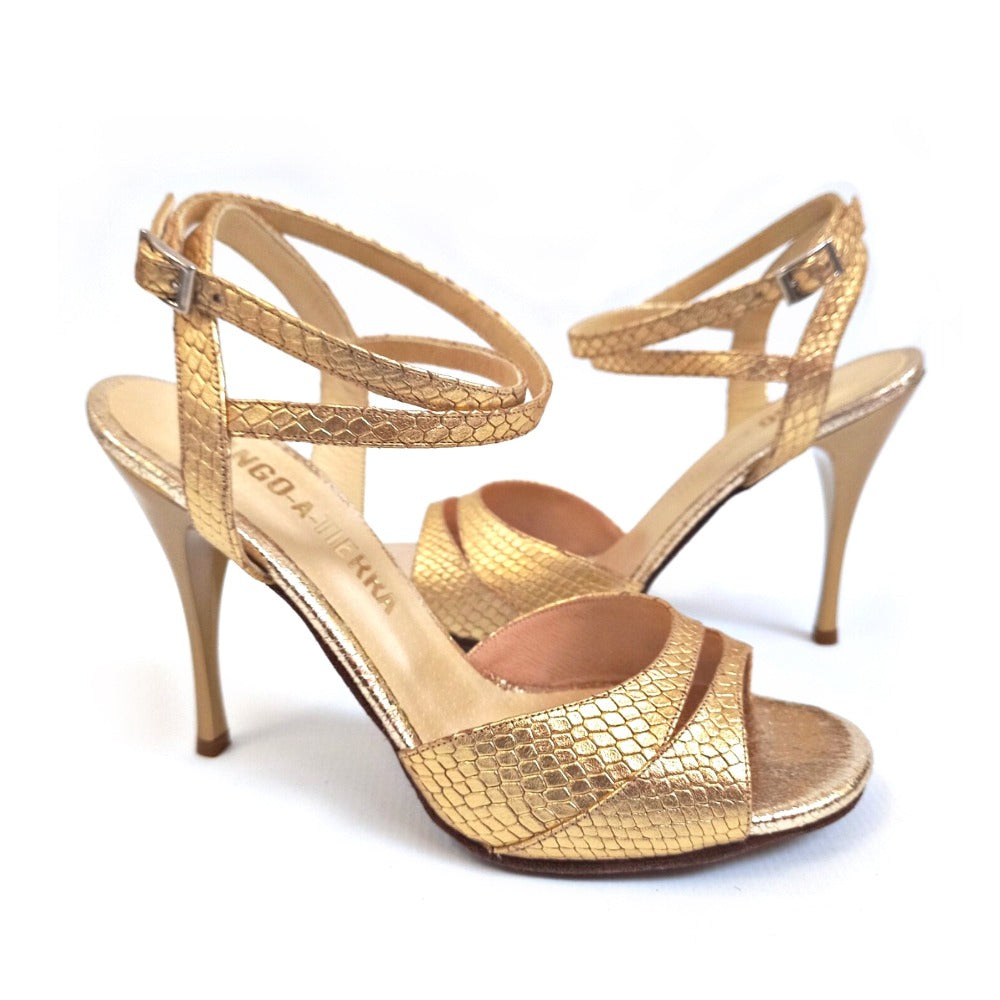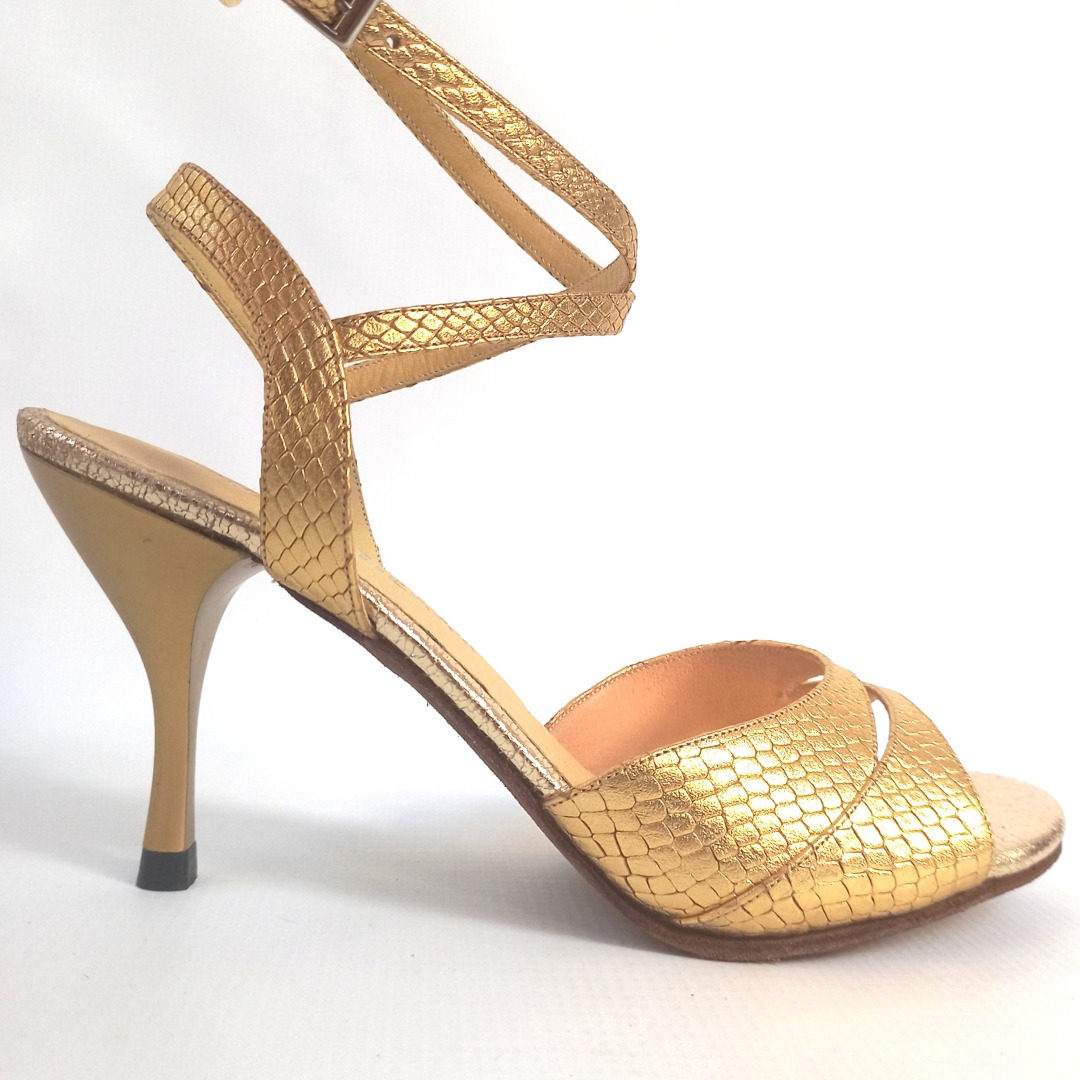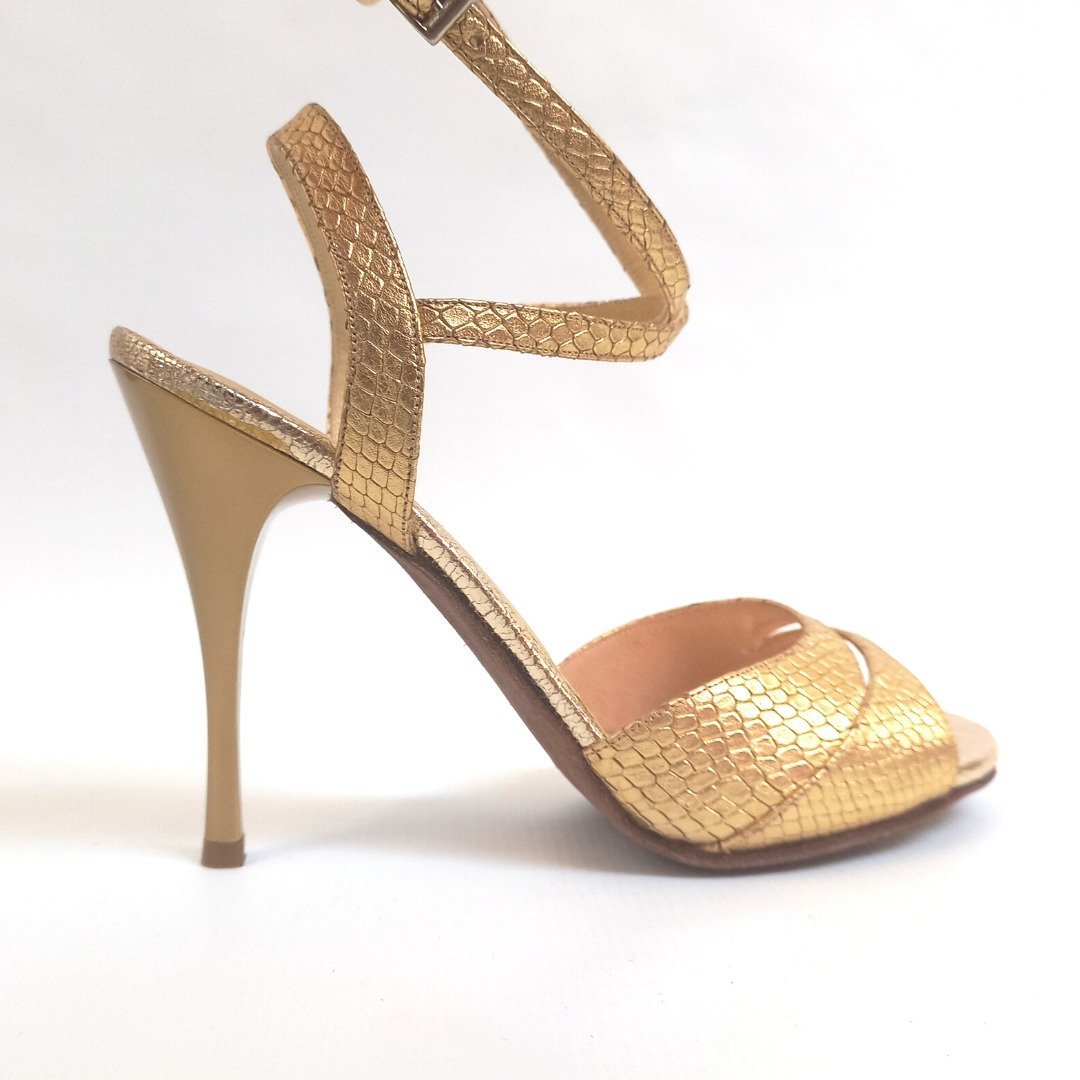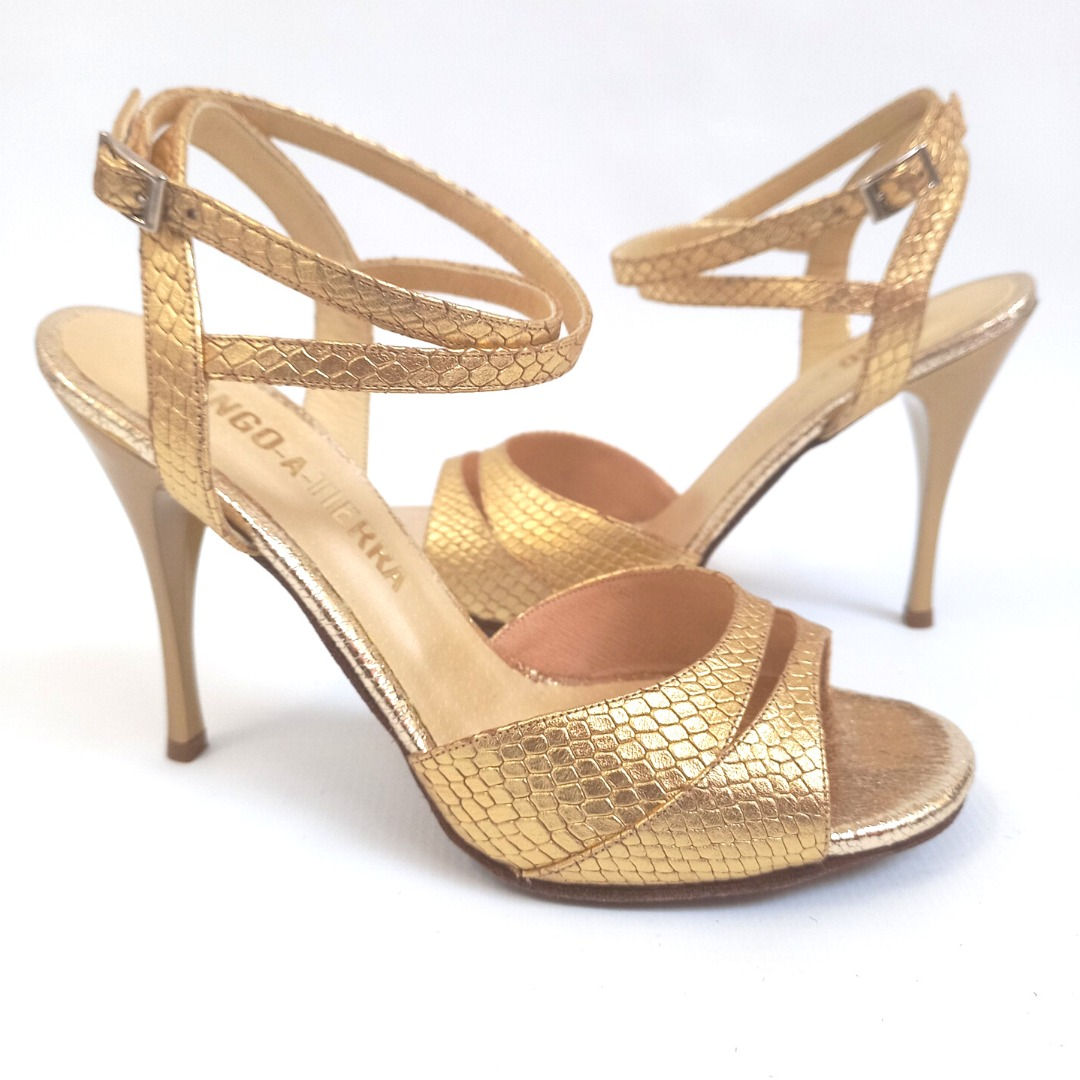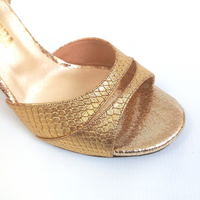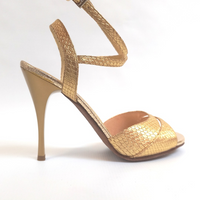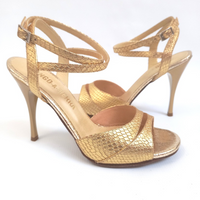 Monica - Textured Gold Argentine Tango Shoes
Made in Argentina with high quality materials and craftsmanship.
Monica is the Golden Queen in a textured genuine leather classic.  3.5" (8.5cm) painted heel.  Open heel cup
Cromo Sole (Pressed Suede) ensures durability, flexibility, cushioning, and slip/grip feature.
Material: Leather 
Color: Gold
Sole: Chrome
Padded template: with plush foam padding
Handmade in Buenos Aires, Argentina

Heel Height: 3" (7.5cm), 3.5" (8.5cm), 3.75" (9.5cm)
Some items in our catalog; more specifically the line Burju Shoes, offer customizable HEEL options as well as SUEDE or STREET Sole at no additional cost.
Below is a list of the Heels available to choose from: