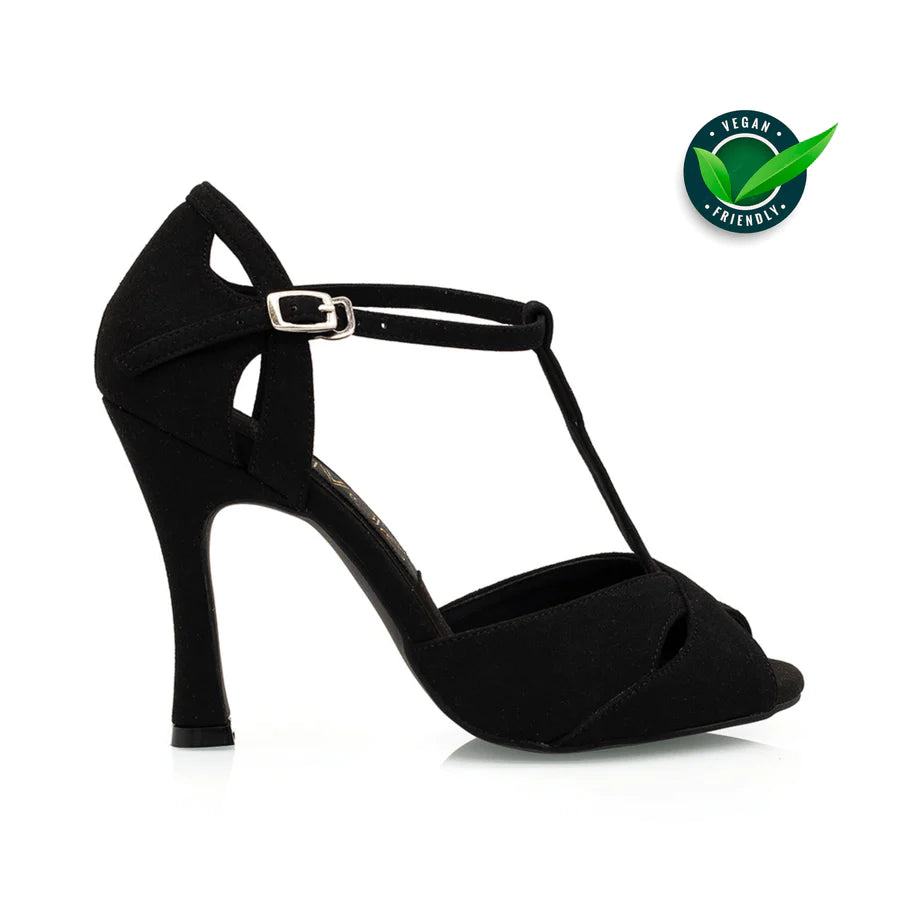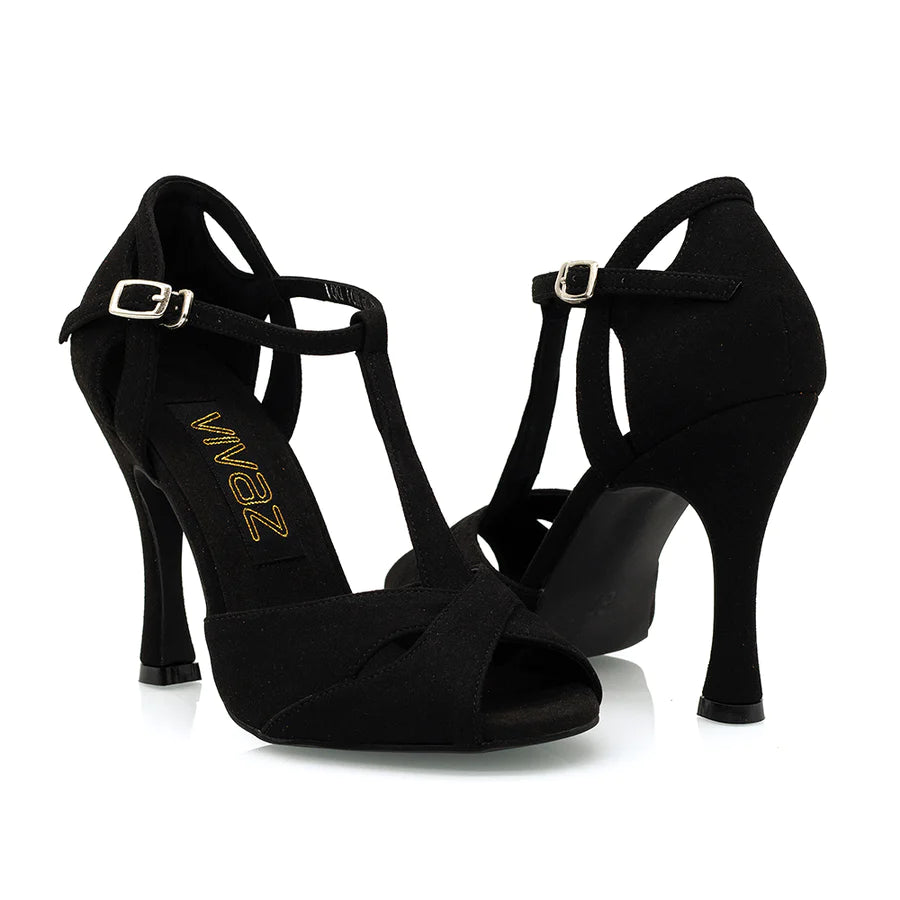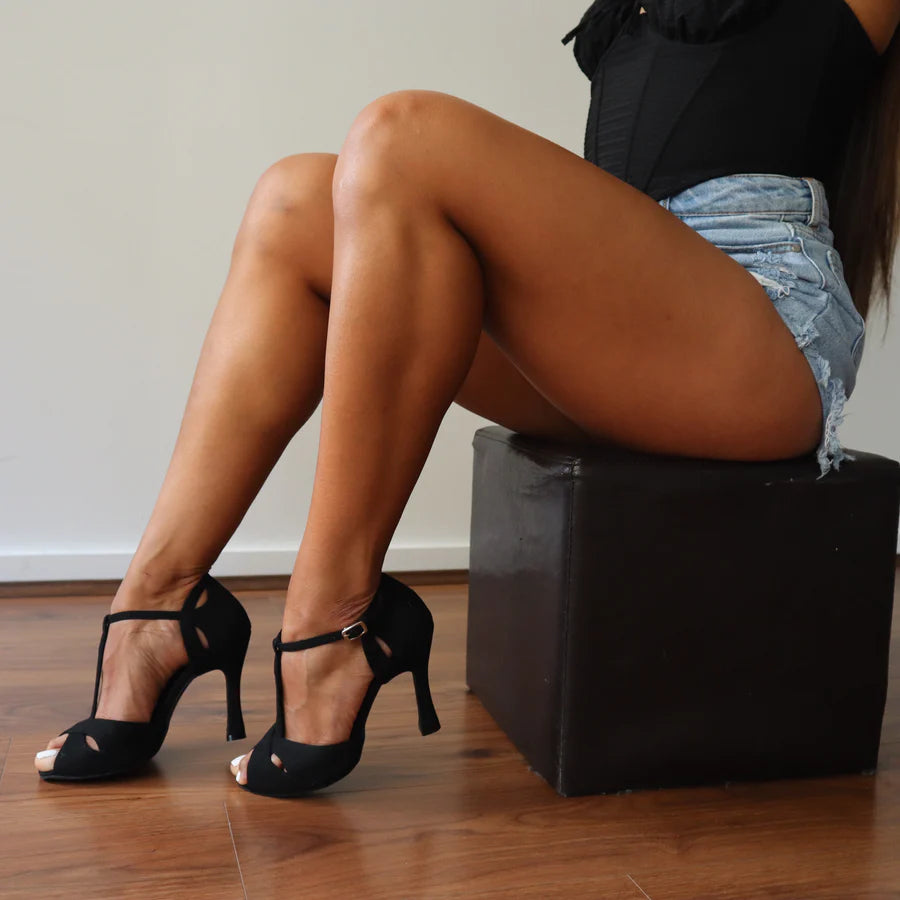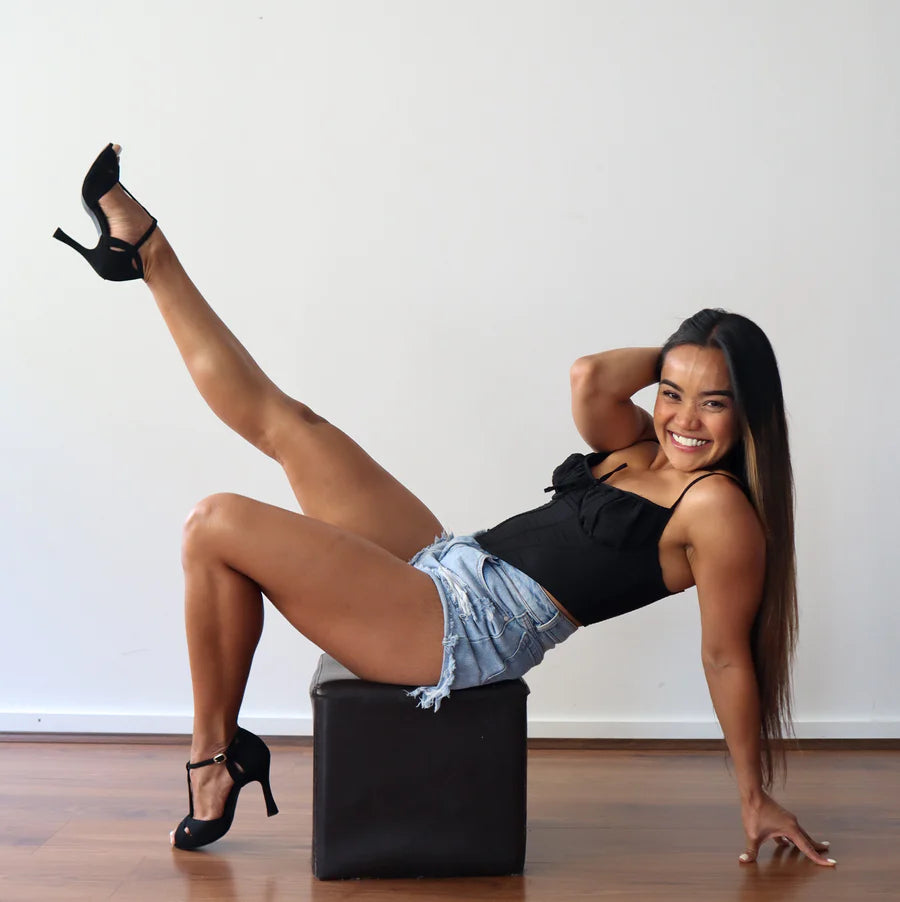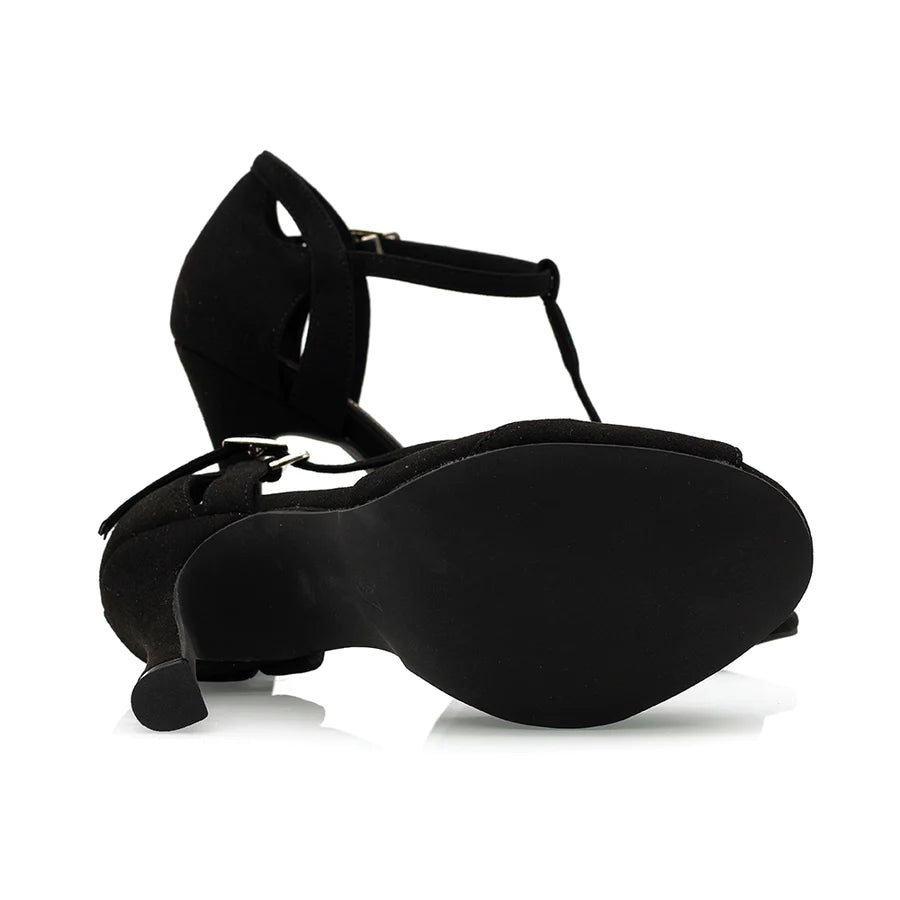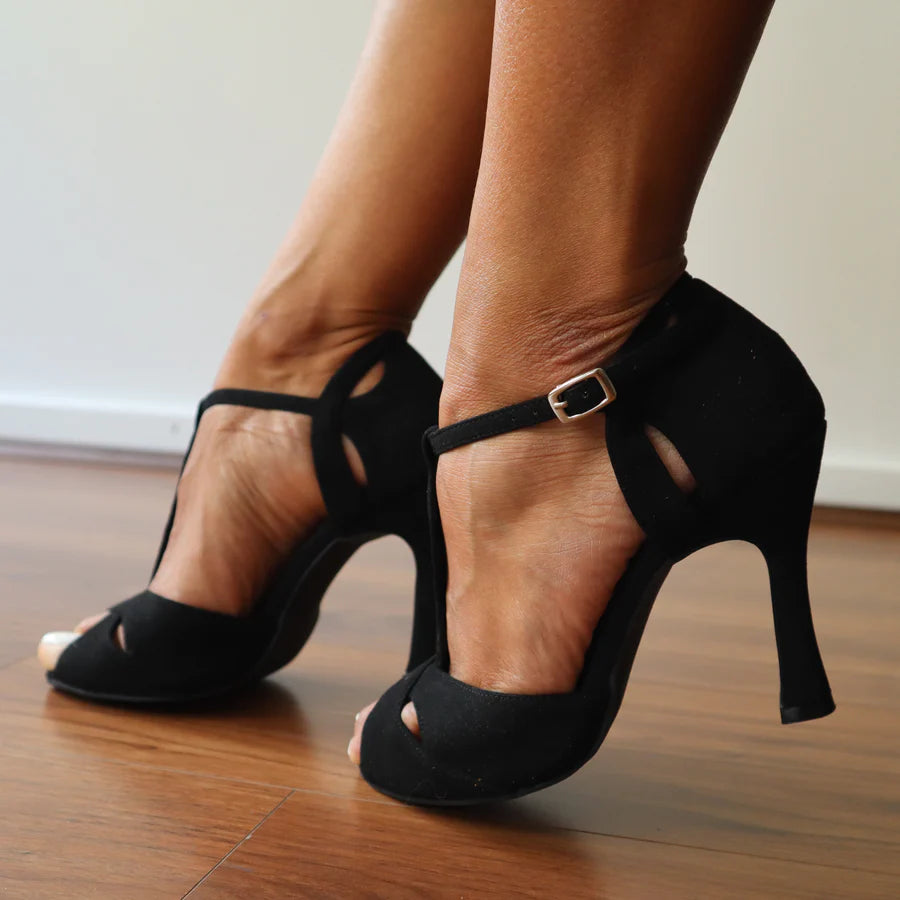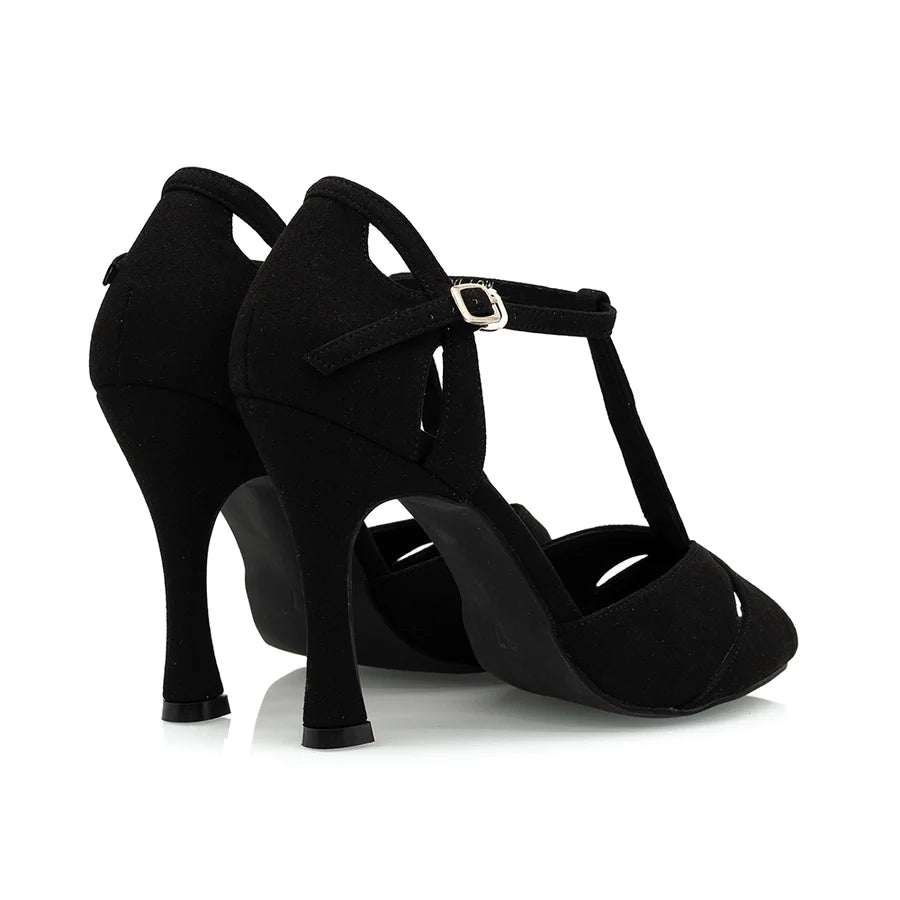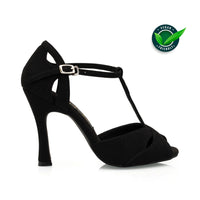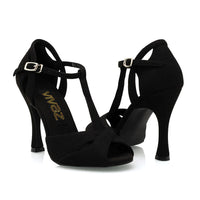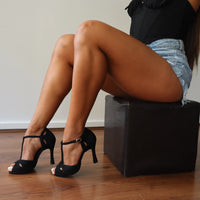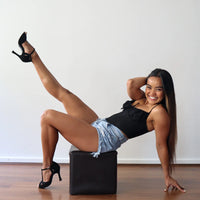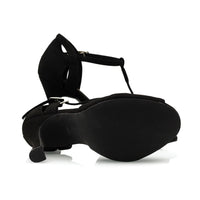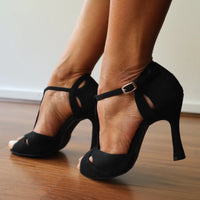 Martina (Vegan) - Black Microfibre 3.75" Women's Latin Social Dance Shoes (Street Sole)
This shoe is styled for fashion-conscious dancers. A stunningly designed shoe with a T-Bar strap provides the perfect combination of beauty, style, comfort and support. These shoes are 100% Vegan and made from microfiber with a resin outsole making them perfect for outdoor dancing and social events.
Shoe Style: Open Toe
Outer Material: Microfiber
Inner-Sole: Moisture Wicking Microfiber w/ Soft Gel Cushioning
Outer-Sole: All Surface Resin Sole - Outdoor Street Sole
Heel Height: 3.75" Flared Heel
Color: Black
Dance Style: Latin Dance
Some items in our catalog; more specifically the line Burju Shoes, offer customizable HEEL options as well as SUEDE or STREET Sole at no additional cost.
Below is a list of the Heels available to choose from: