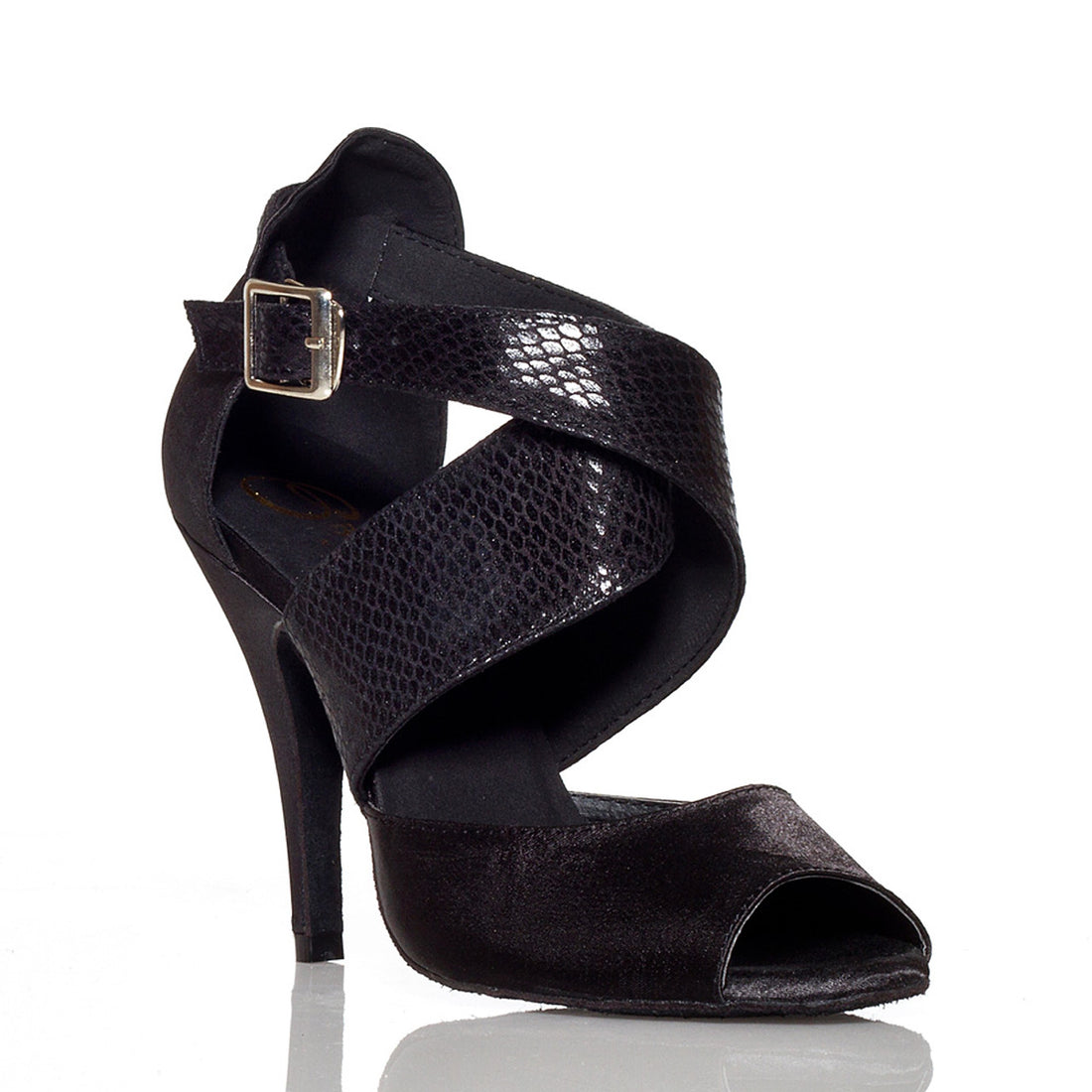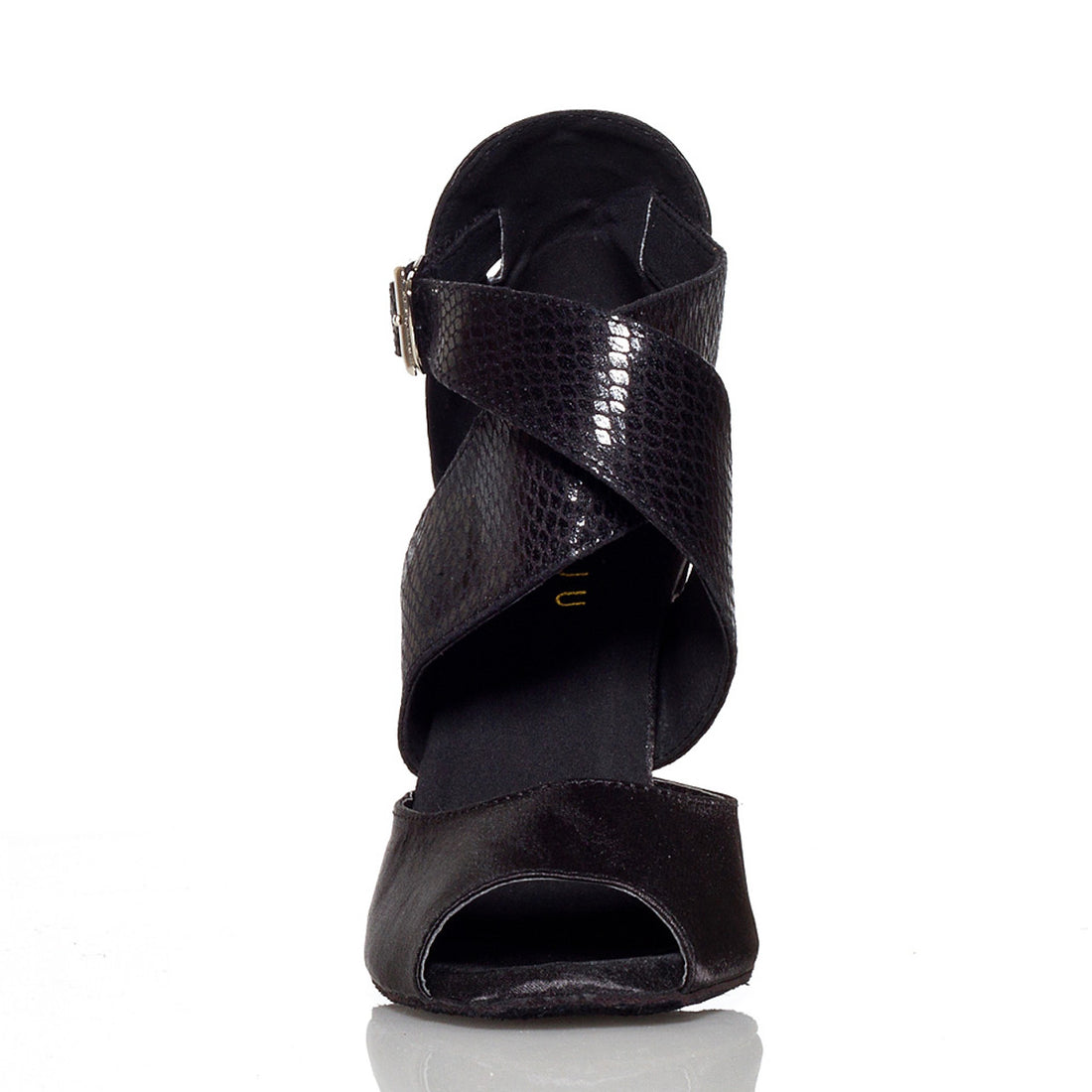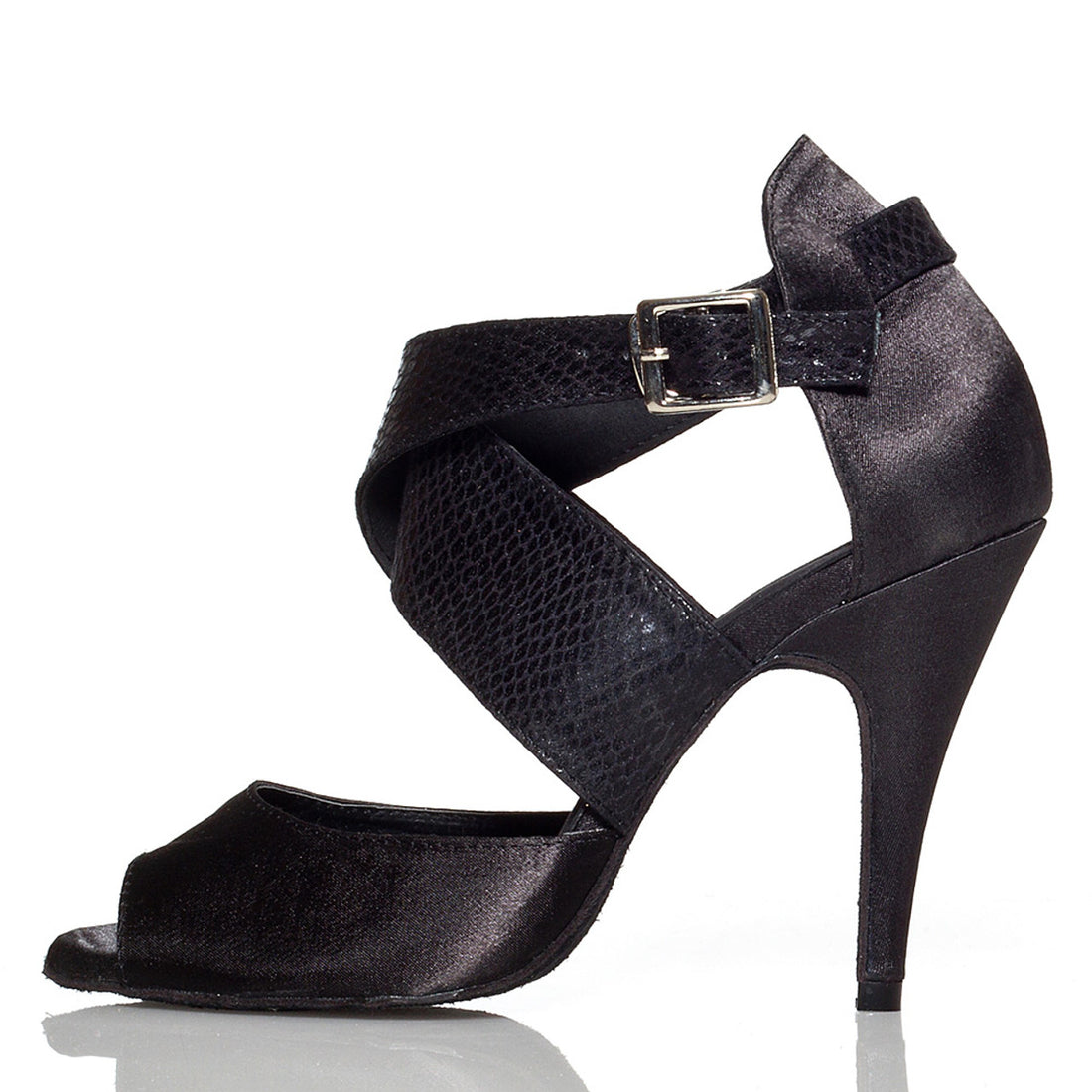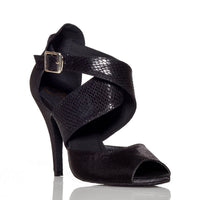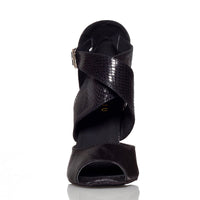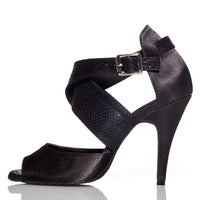 Jorjet - Open Toe Thick Crossing Ankle Strap Dance Shoes (Suede Sole)
Jorjet Designed by world renowned Jorget Alcocer, this design is not only elegant, it has incredible support and comfort. High cut fashionable back where you can adjust the straps to fit to your liking.

Features:
Suede outer sole for dance floors only
Satin and metallic upper
Thick crossing ankle straps for support
Quick release buckles
Ultra comfort inner sole
Some items in our catalog; more specifically the line Burju Shoes, offer customizable HEEL options as well as SUEDE or STREET Sole at no additional cost.
Below is a list of the Heels available to choose from: