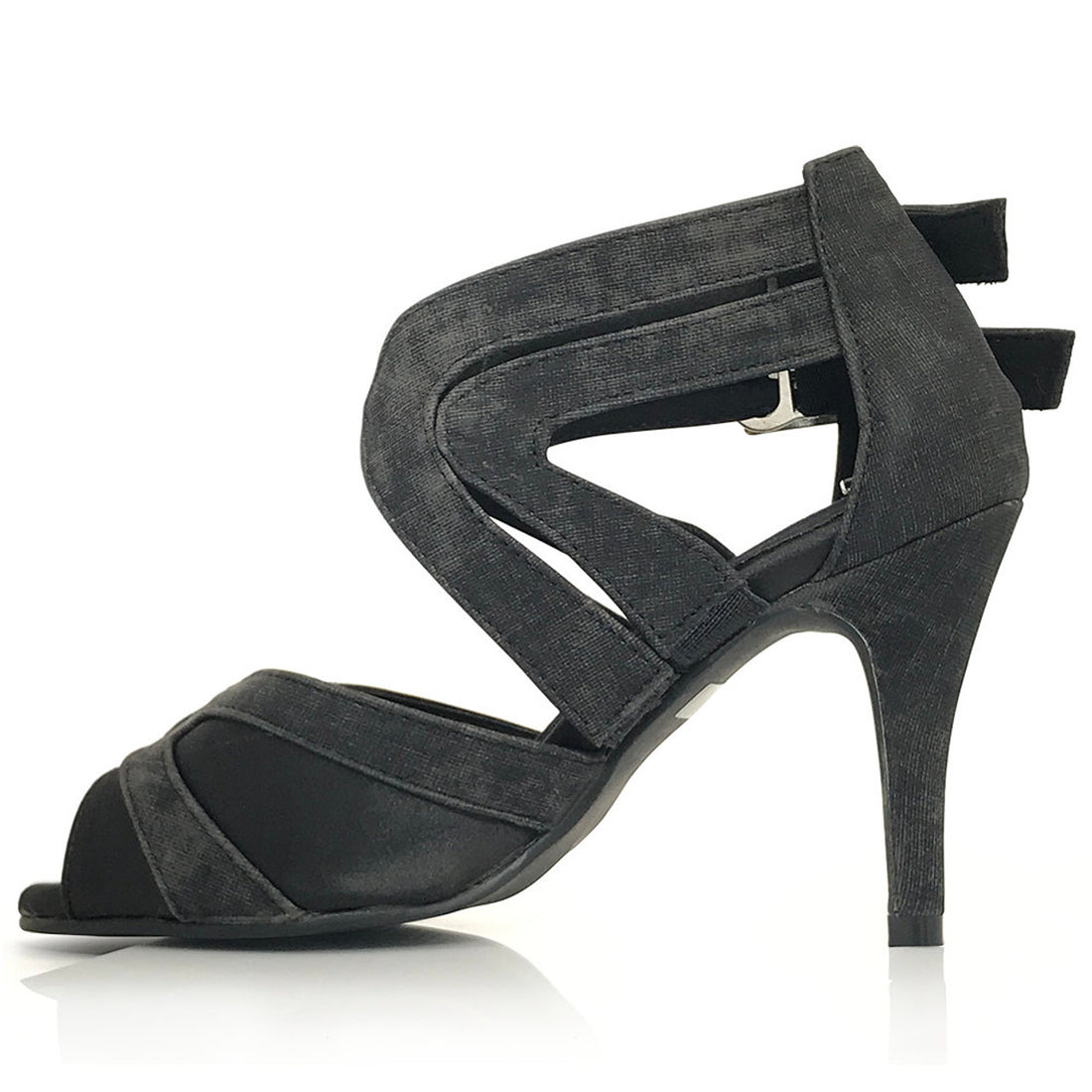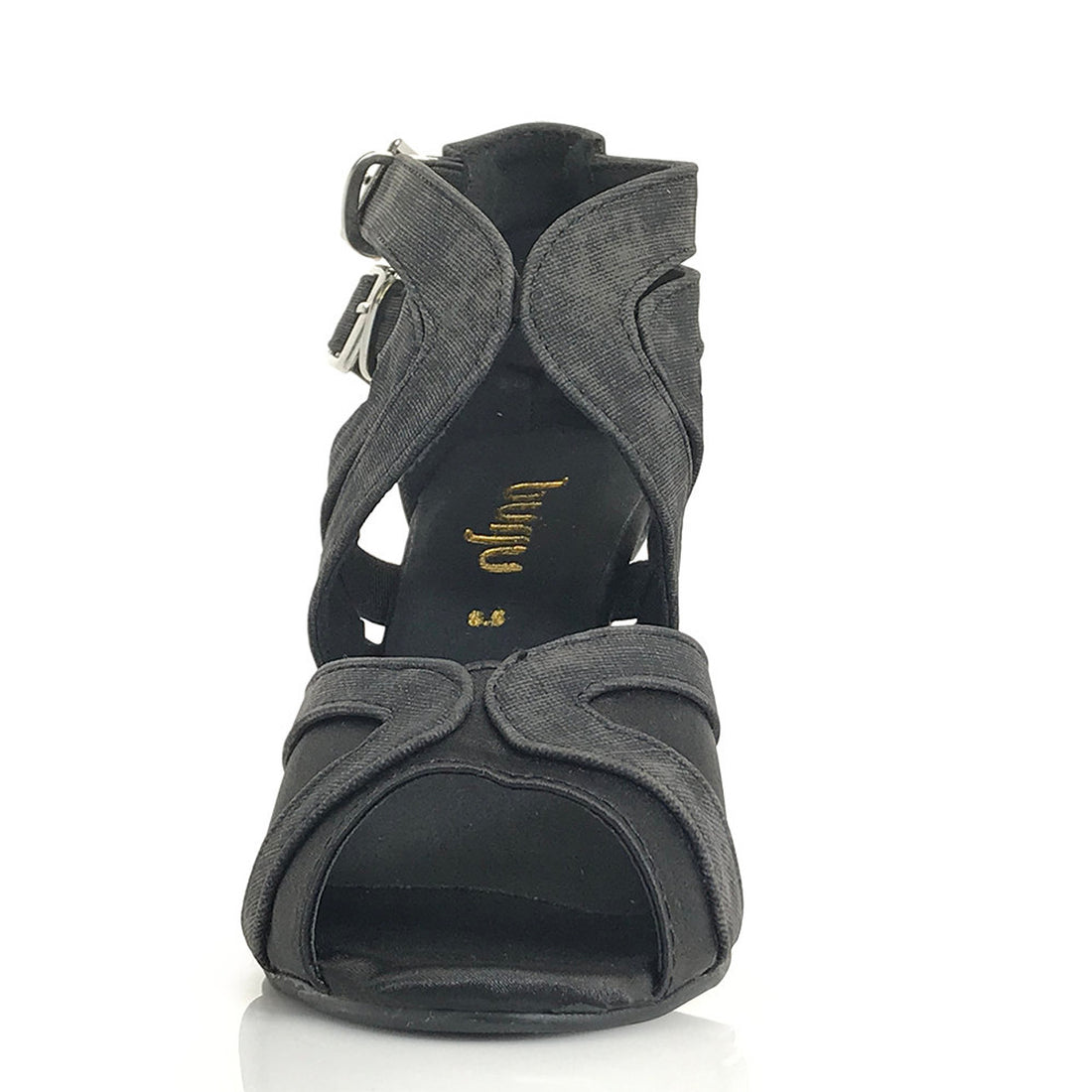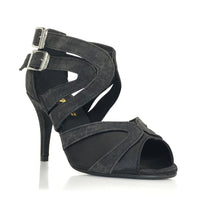 Isabel - Black Denim Open Toe Cross Strap Stiletto Dance Shoes (Street Sole)
Isabel is a popular and stylish design. Hugs the foot perfectly with crossing straps for best arch support. Gorgeous details make this shoe eye-catching while being one of the most comfortable styles you will ever wear.
Features:
Suede sole for dance floors only
Satin and metallic upper
Crossing straps for support
Larger quick-release buckles
Ultra comfort inner sole
Some items in our catalog; more specifically the line Burju Shoes, offer customizable HEEL options as well as SUEDE or STREET Sole at no additional cost.
Below is a list of the Heels available to choose from: