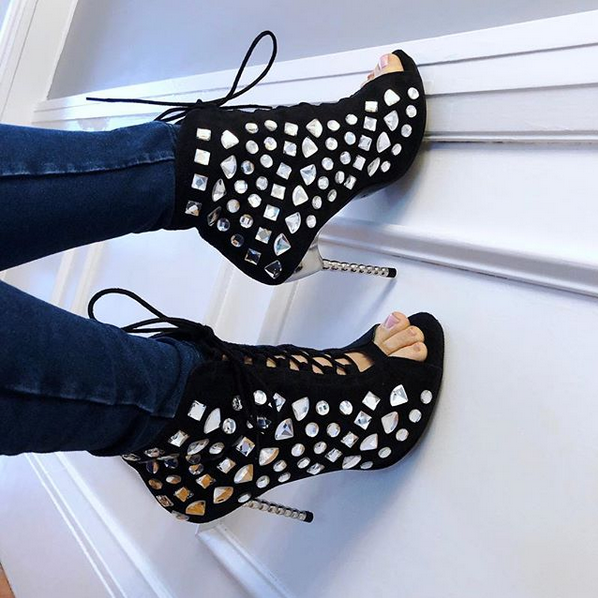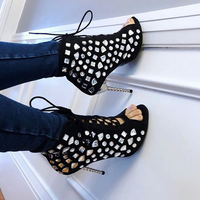 Diamantina will make you shine bright like a diamond. This hand embellished crystal shoe is made of real leather inner and suede outer. It is a lace up ankle boot that is adjustable and supportive. It has a bridge that connects over the toes to keep it extra secure. The heel is a unique metal heel for a designer look. It has about a half inch platform that makes it feel lower than 4 inches on the heel. There is also a little extra padding in that platform for added comfort.
Fit and Sizing: Fits true to size.  Check SIZE CHART.
Some items in our catalog; more specifically the line Burju Shoes, offer customizable HEEL options as well as SUEDE or STREET Sole at no additional cost.
Below is a list of the Heels available to choose from: