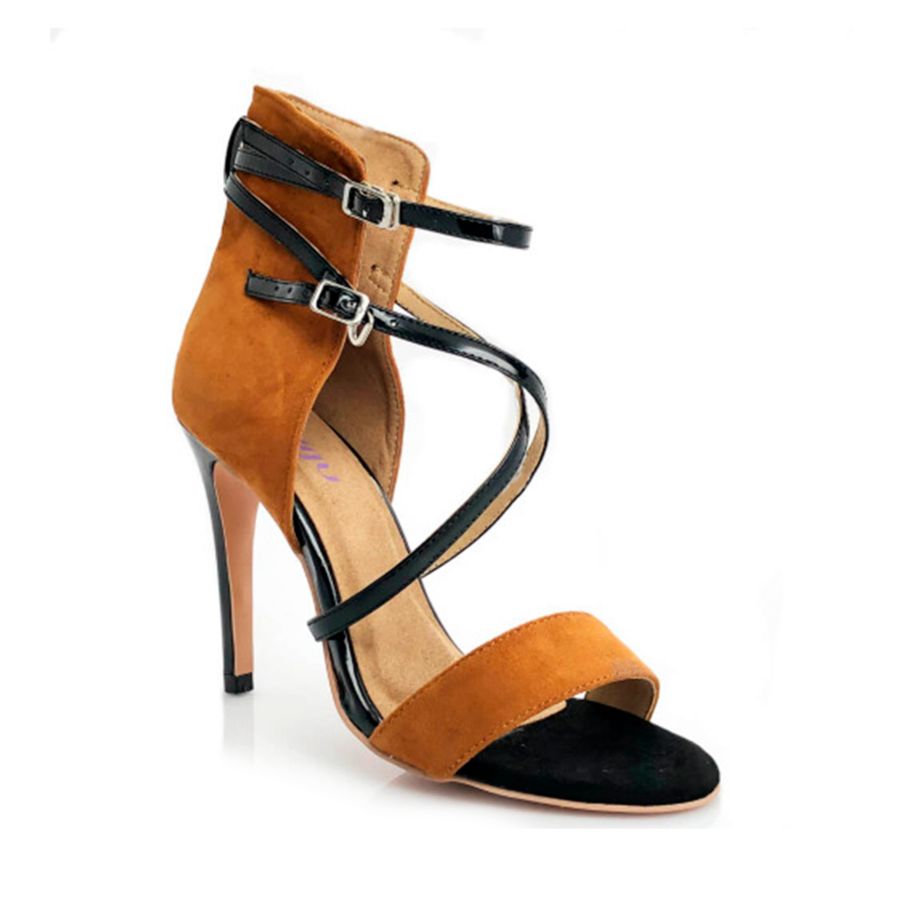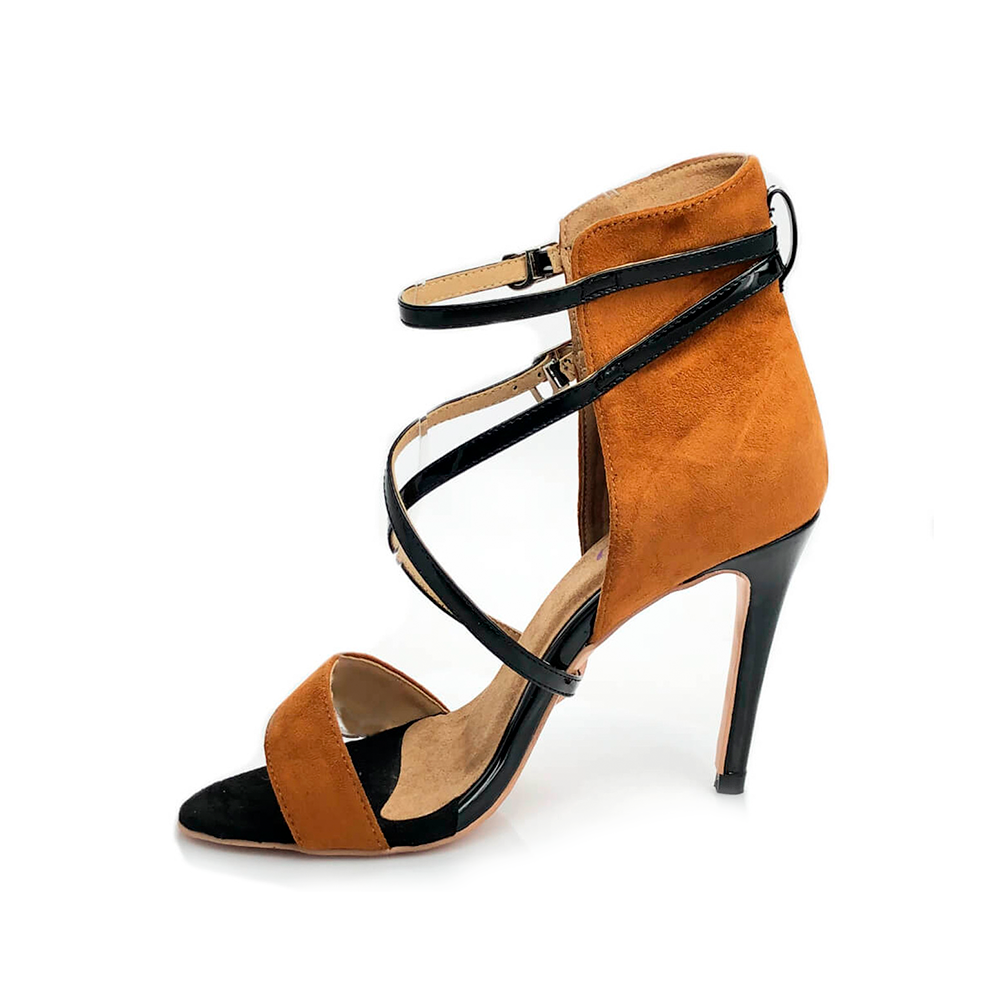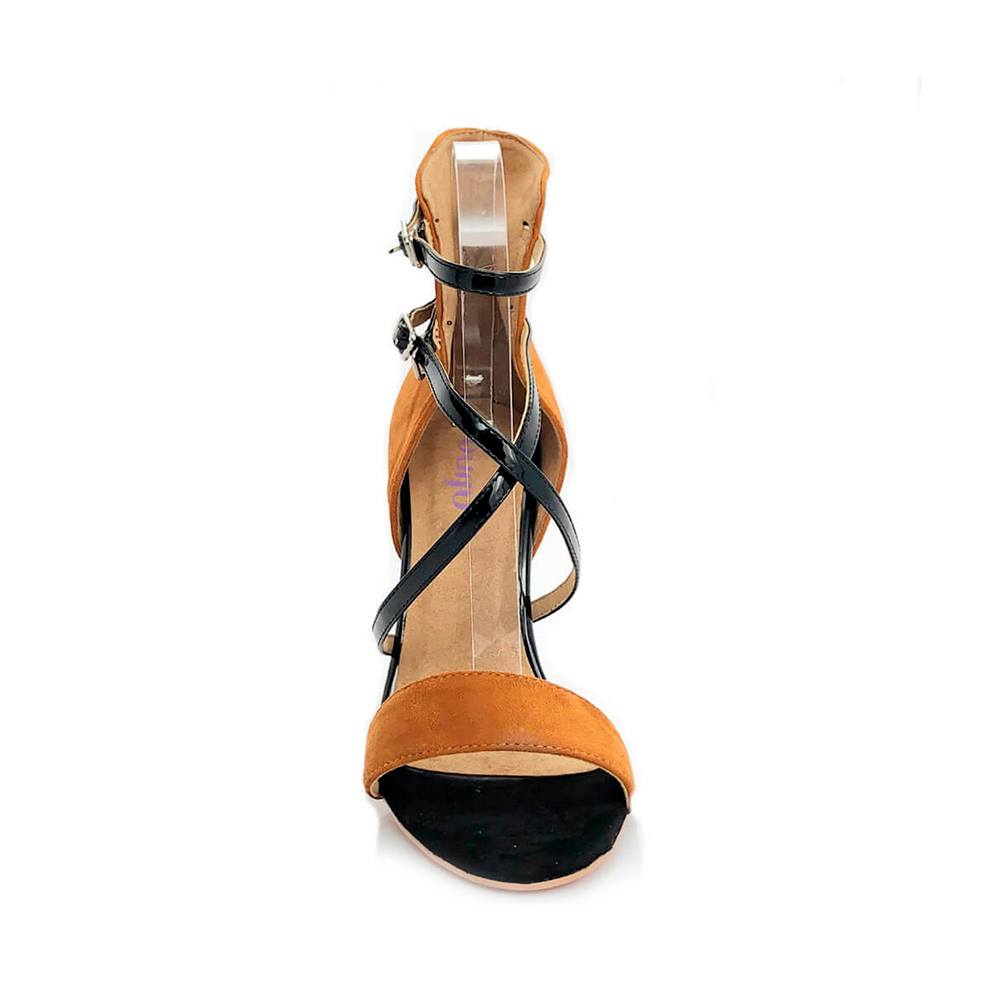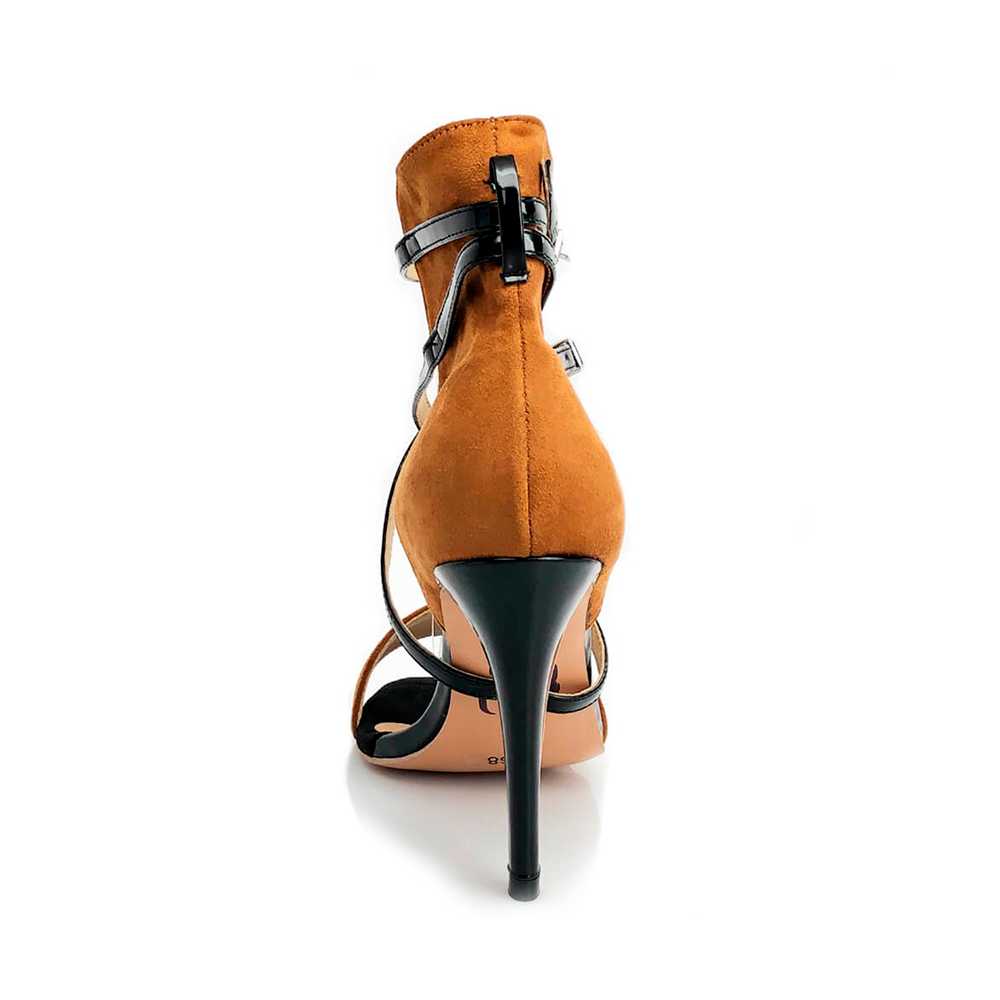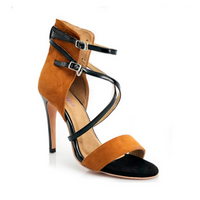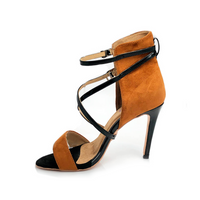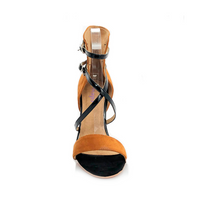 Desnudate - Open Toe High Back Heel Dance Shoe Sandals (Street Sole)
Desnudate is the first of the new Alemana Collection. Designed in collaboration with world famous Bachata dancer Tanja "Alemana" Kensinger. Named after one of Ataca y Alemana's amazing choreographies. She is an elegant and sexy style with a lot of comfort and support. While the front is slim and barely there, the high back and ankle straps really provide great stability and support. Whether you are ready to slay the Bachata on the dance floor or go out with friends to a lounge, do so in comfort and style in Desnudate.

Features:
Memory foam double thickness padding for extreme comfort

Non-slip anti-bacterial inner lining for sweaty feet
HIGH Quality VEGAN outer materials
Straps are adjustable allowing for a secure fit
Specialized shank for overall support and flexibility
Shoes are designed to withstand long hours dancing providing significantly less pain and pressure.
Some items in our catalog; more specifically the line Burju Shoes, offer customizable HEEL options as well as SUEDE or STREET Sole at no additional cost.
Below is a list of the Heels available to choose from: