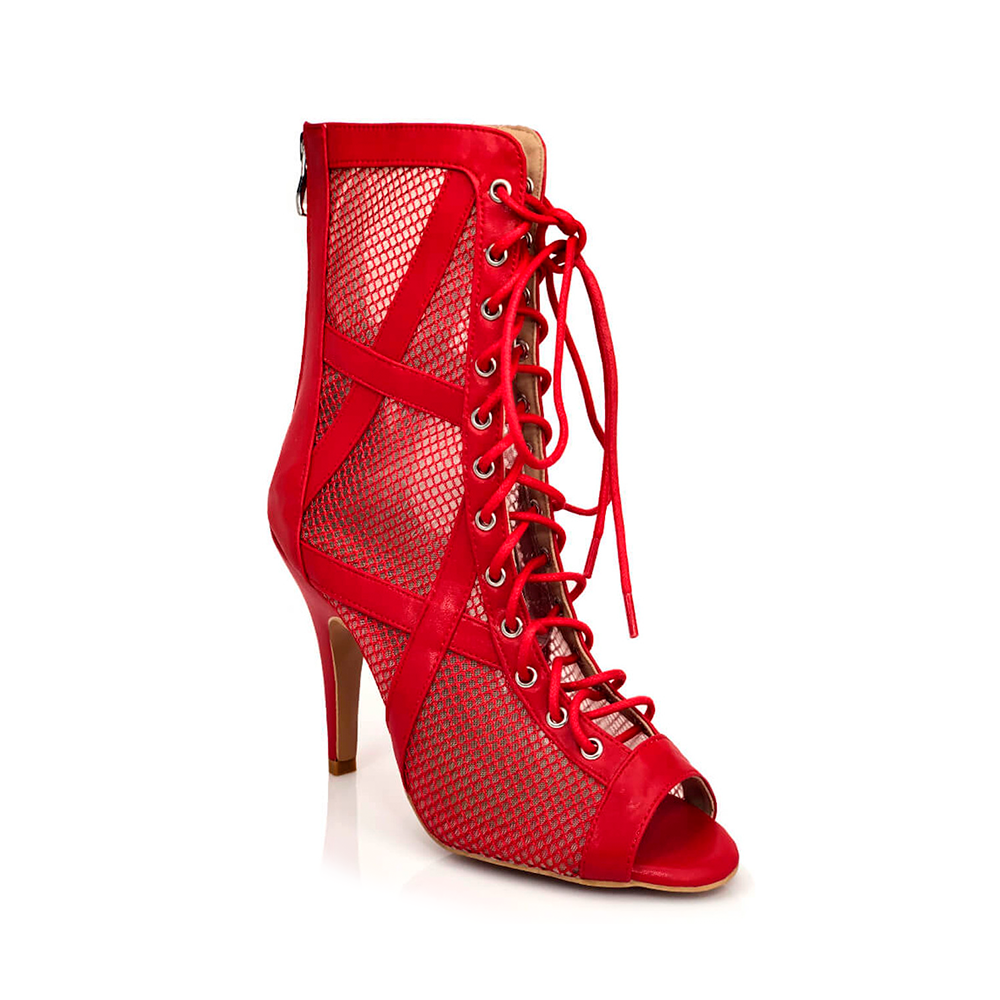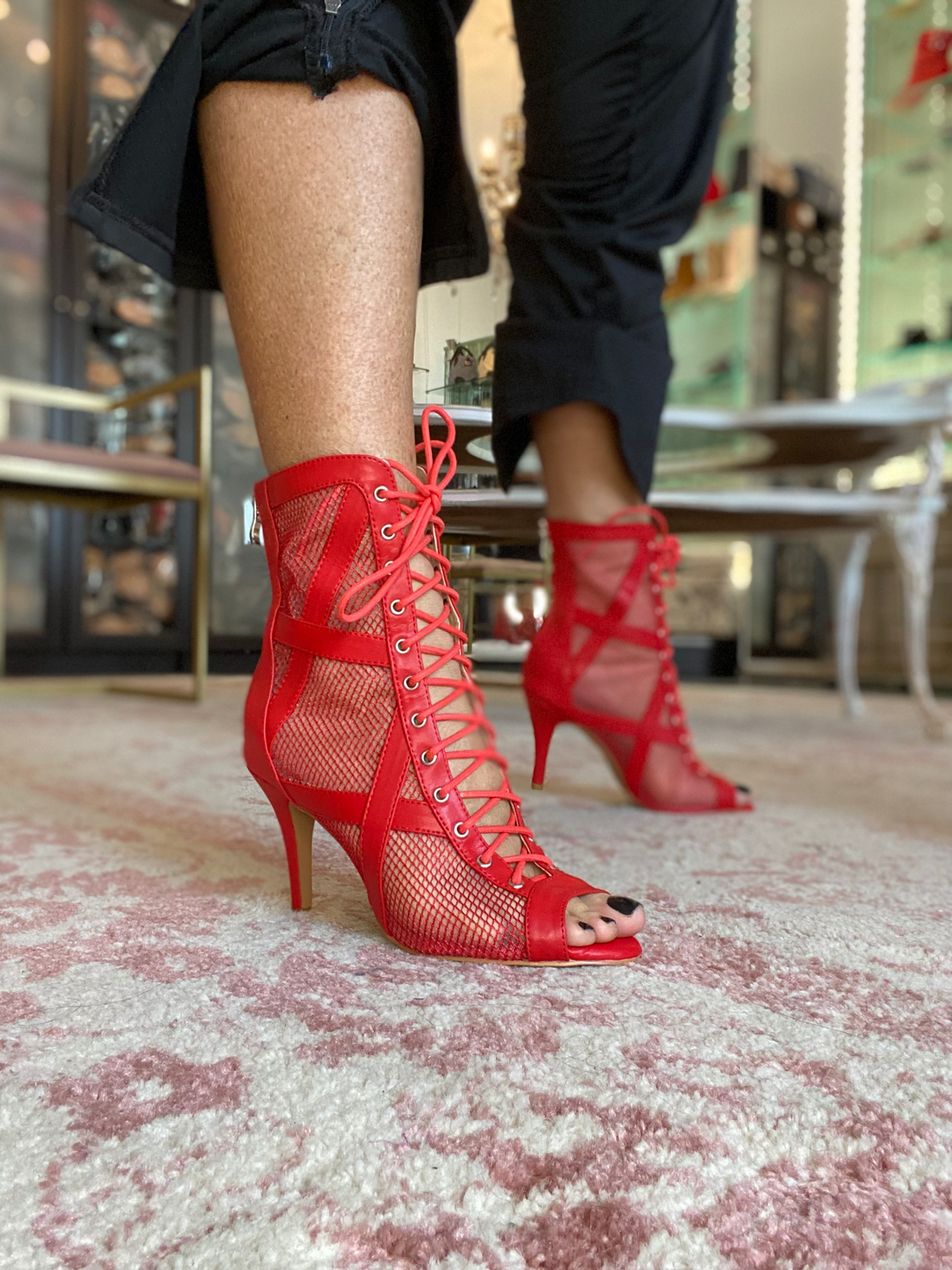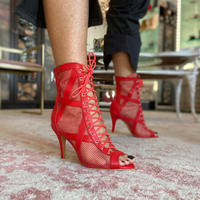 Xiomara - Vegan Leather and Mesh Cross Design Lace Up Dance Booties (Street Sole)
Red Vegan Leather
Xiomara- unique and stylish, with bold lines to ensure you make a statement and stand out. Comfort and support are a priority, with double memory foam padding along the sole. The back zipper makes them easy to wear, and you can adjust the laces perfectly to your feet. Look absolutely stunning and turn heads when you dance the night away with these gorgeous booties.

Features:
Memory Foam double thickness padding for extreme comfort
Non-slip anti-bacterial absorbent inner lining
HIGH Quality VEGAN outer materials
Laces up the front for a super secure fit
Specialized shank for overall support and flexibility
Provides optimal ankle support for ALL LEVELS OF DANCERS
Shoes are designed to withstand long hours dancing providing significantly less pain and pressure.
STREET SOLE (smooth for spins, turns, and slides, can be worn on all surfaces)
Some items in our catalog; more specifically the line Burju Shoes, offer customizable HEEL options as well as SUEDE or STREET Sole at no additional cost.
Below is a list of the Heels available to choose from: