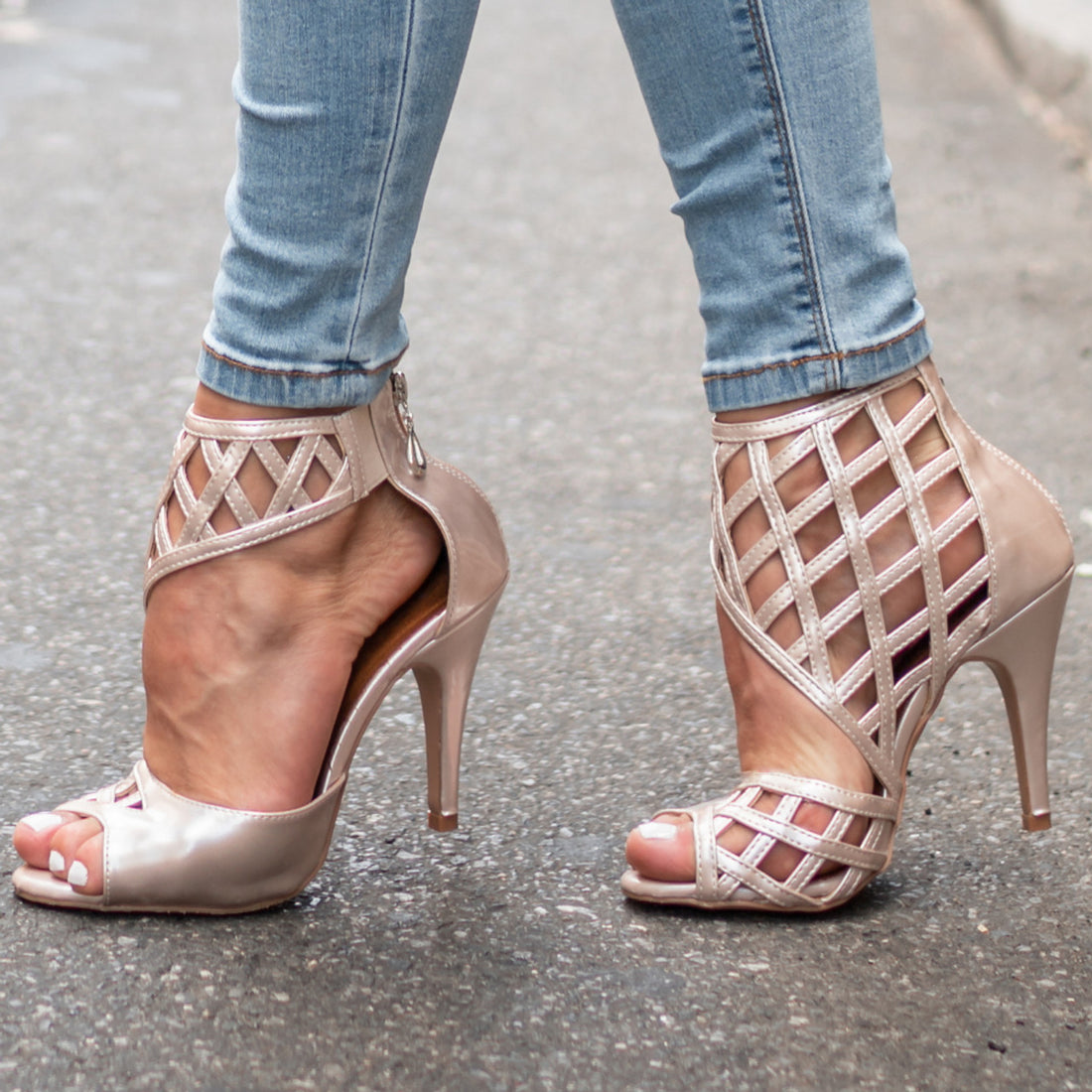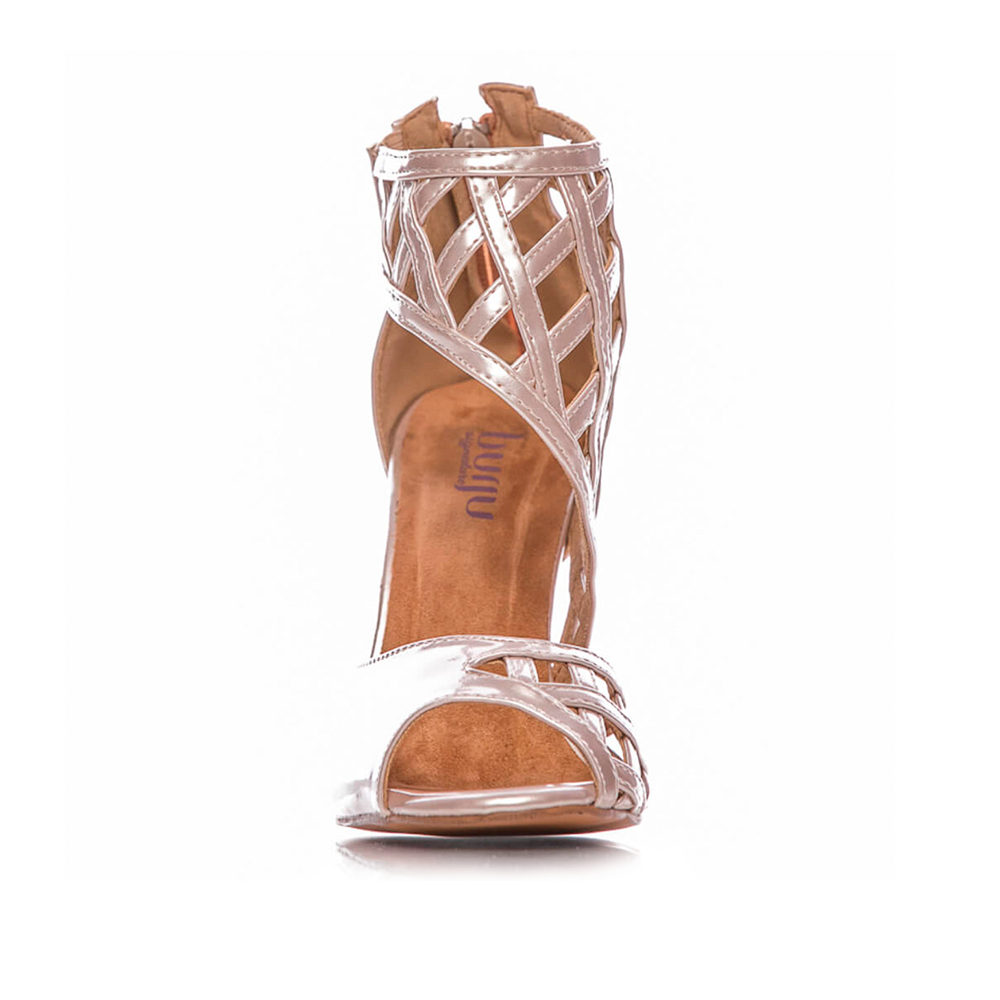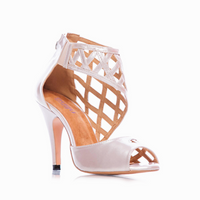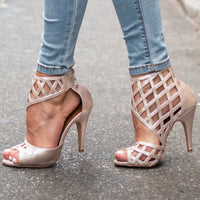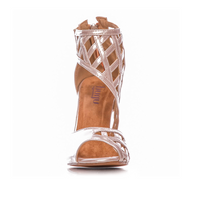 Caressa - Open Toe Cage Stiletto (Suede Sole)
Caressa brings unique style with its cutout high ankle caged design. You can enjoy a secure fit and impressive support with the diagonal crossing pattern, all while making a stunning statement. Plus, slipping into it is easy with the convenient zipper on the back.
Features:
High quality and durable vegan material
Unique cutout design
Feet won't slip with our soft non-slip inner lining
Easy on and off with zipper on back
Extreme comfort and extended wear with ultra comfort padded inner sole
Everyday and every way use with our smooth Street PU outer sole
Some items in our catalog; more specifically the line Burju Shoes, offer customizable HEEL options as well as SUEDE or STREET Sole at no additional cost.
Below is a list of the Heels available to choose from: