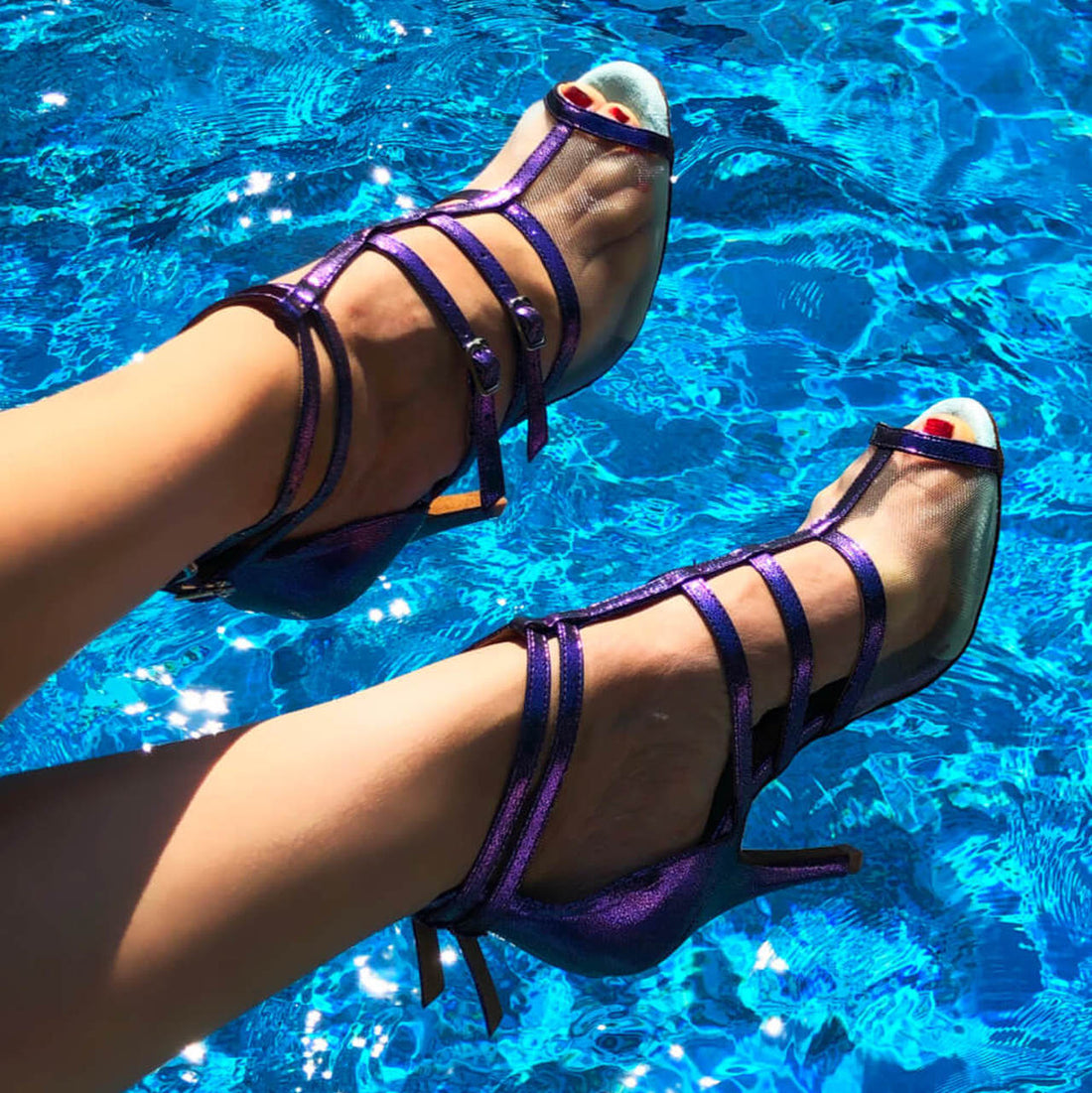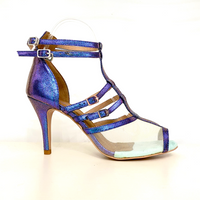 Arielle - Mermaid look and mesh dance shoes (Street Sole)
Arielle gives complete mermaid vibes with its unique iridescent blue and purple textured vegan material. This strappy sandal looks so elegant yet still comfortable due to the see through mesh over the toes. It takes away the discomfort of strappy shoes that dig into toes and avoids toescapees if you know what I mean, and still gives the 'barely there' appearance. There are 4 adjustable straps, 2 at the ankle and 2 over the arch. This allows you to create the ideal support and stability for your foot. This shoe is so elegant it can be worn with gowns or chic enough for a pair of jeans.

Some items in our catalog; more specifically the line Burju Shoes, offer customizable HEEL options as well as SUEDE or STREET Sole at no additional cost.
Below is a list of the Heels available to choose from: