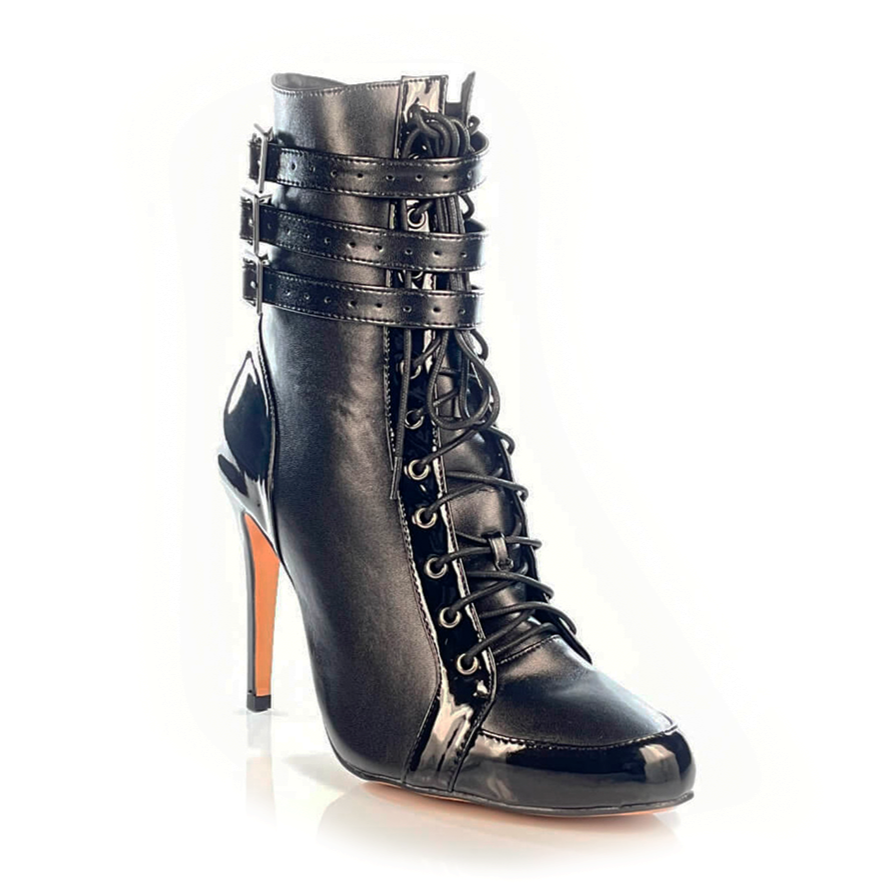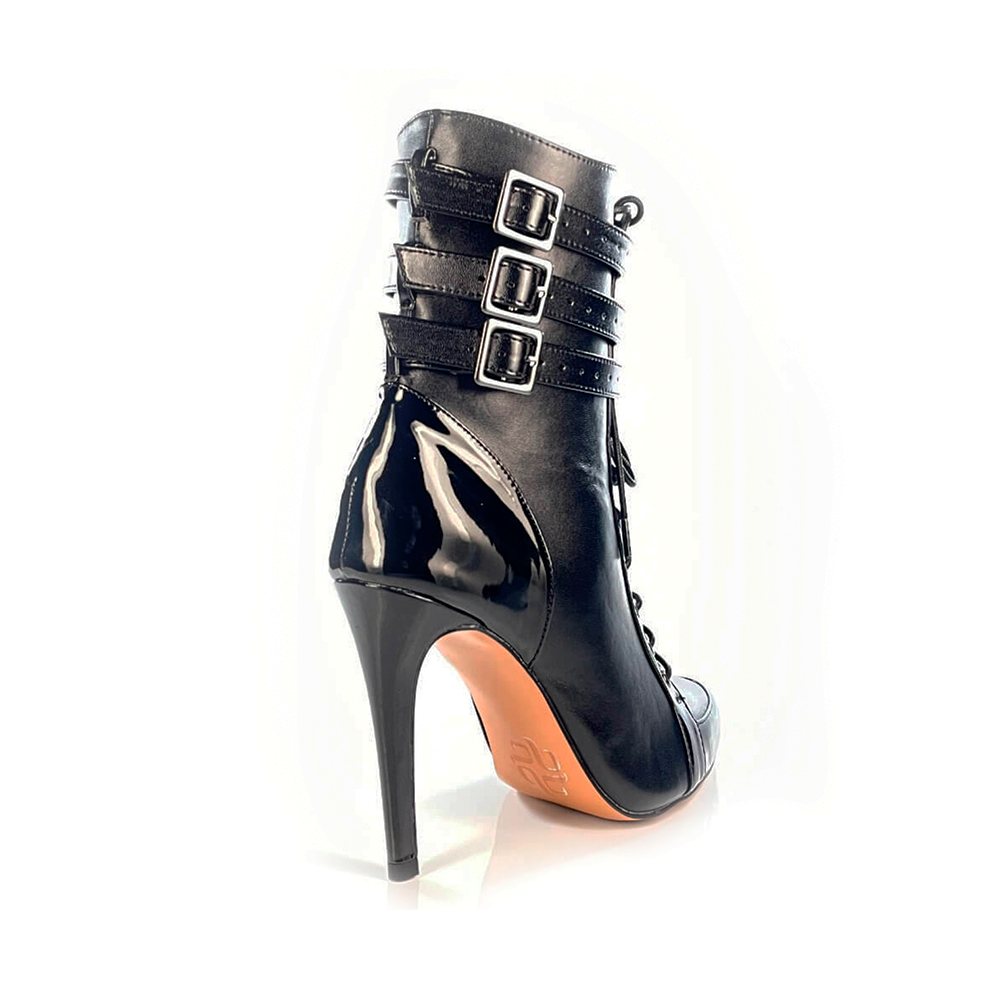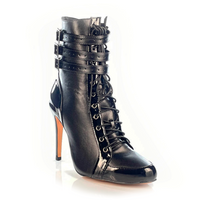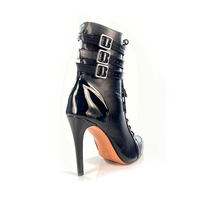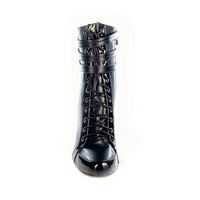 Boyz Boot - By Nicole Kirkland - Closed Toe Lace Up Dance Boots (Street Sole)
Closed toe booties with patent leather belts and accent. "Boyz Boot"... Because my fellas need love too. (; This heel is for any and everyone. Knowing that my fellas might enjoy a stylish closed-toe heel, I decided to create this boot. But don't get me wrong, this shoe is for my ladies too!" Nicole Kirkland.

Features:

Vegan materials

Closed almond-shaped toe
This boot has a tongue
Buckles on the top are removable to change up the look
This boot is supper supportive and stable
Feet won't slip with our soft non-slip inner lining
Great stability with a solid toe box
Easy on and off with zipper on the side
Extreme comfort and extended wear with ultra comfort padded inner sole
Everyday and every way use with our smooth PU outer sole
Some items in our catalog; more specifically the line Burju Shoes, offer customizable HEEL options as well as SUEDE or STREET Sole at no additional cost.
Below is a list of the Heels available to choose from: