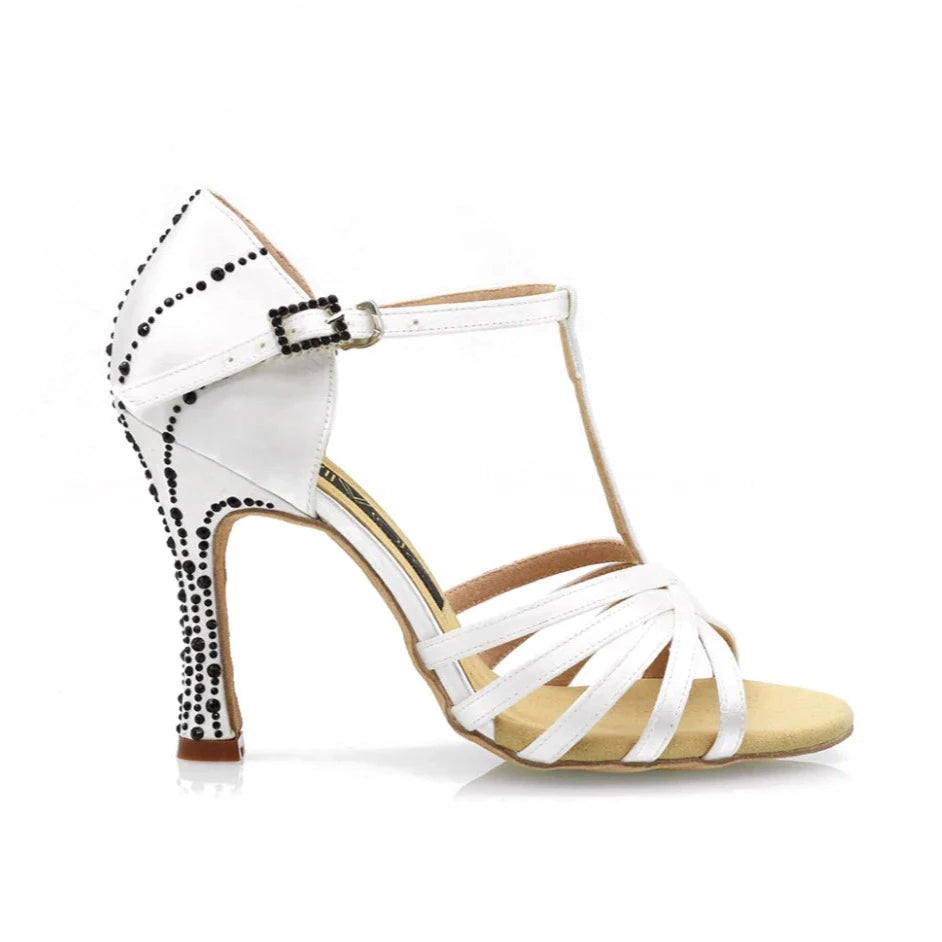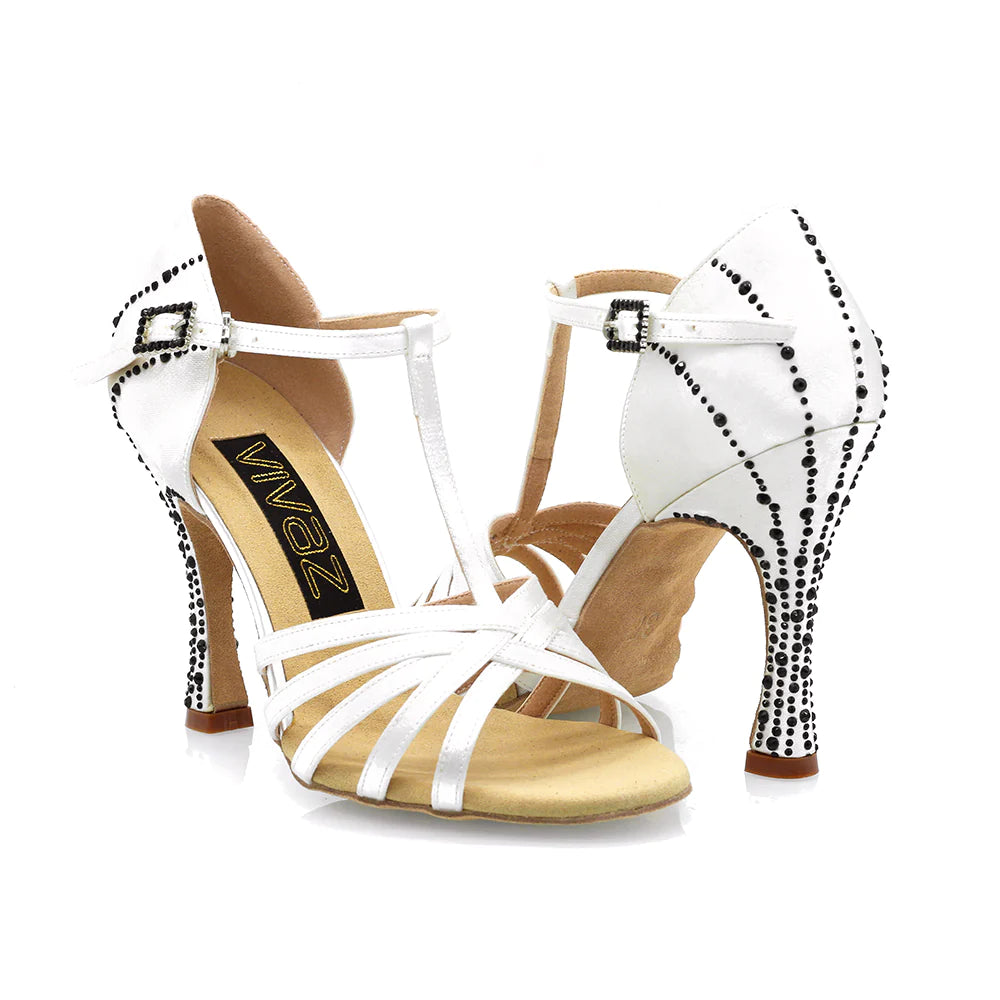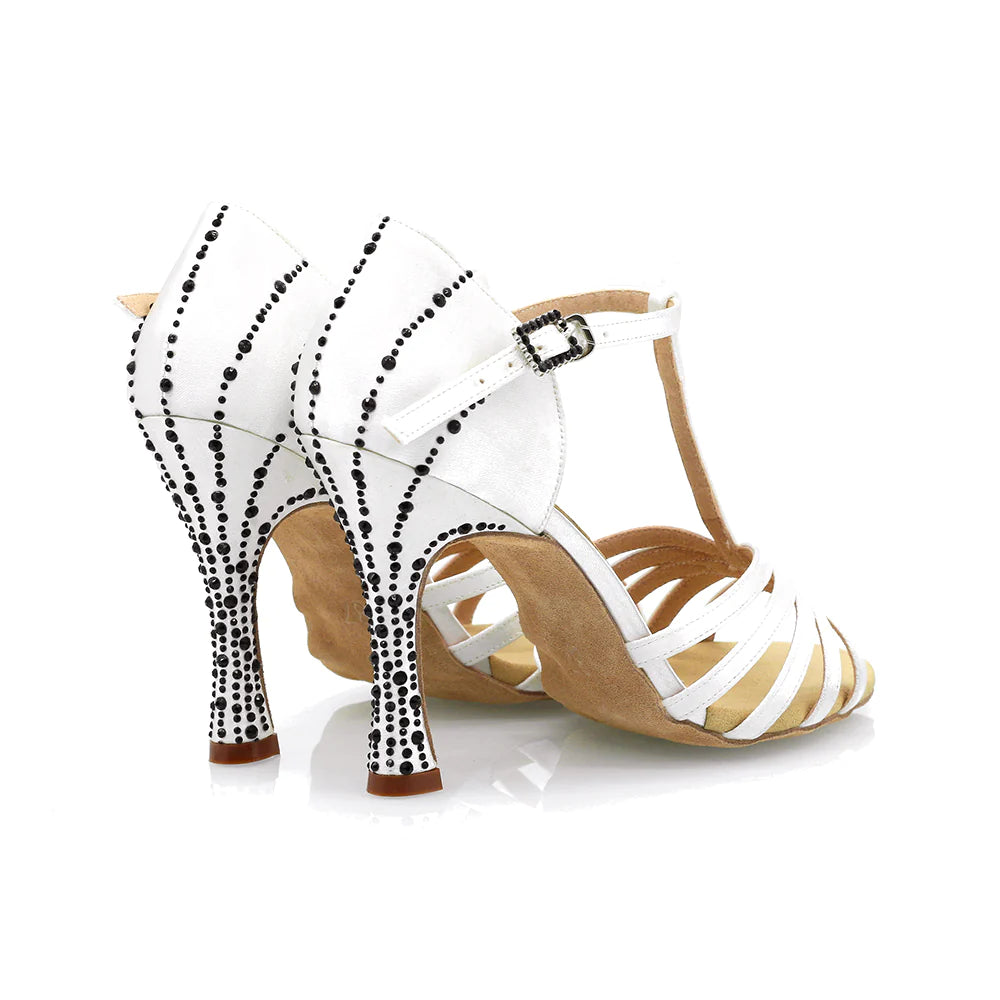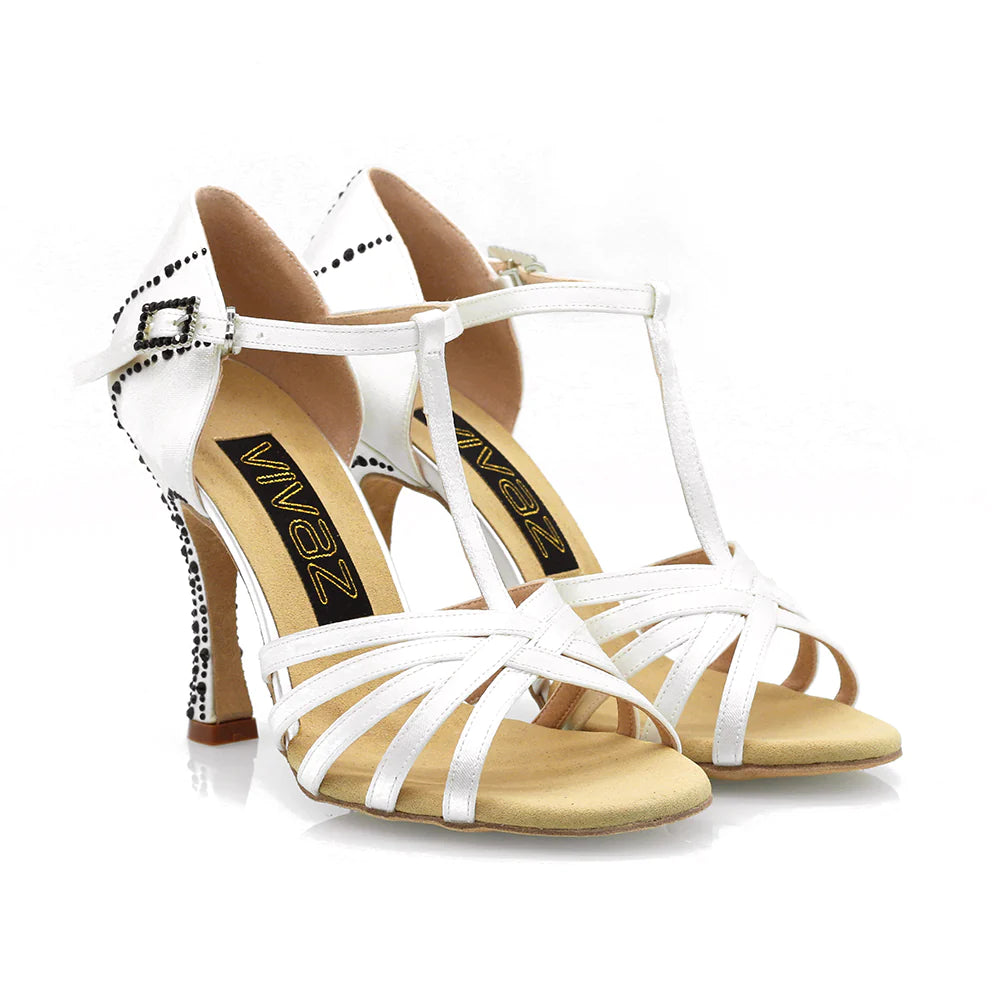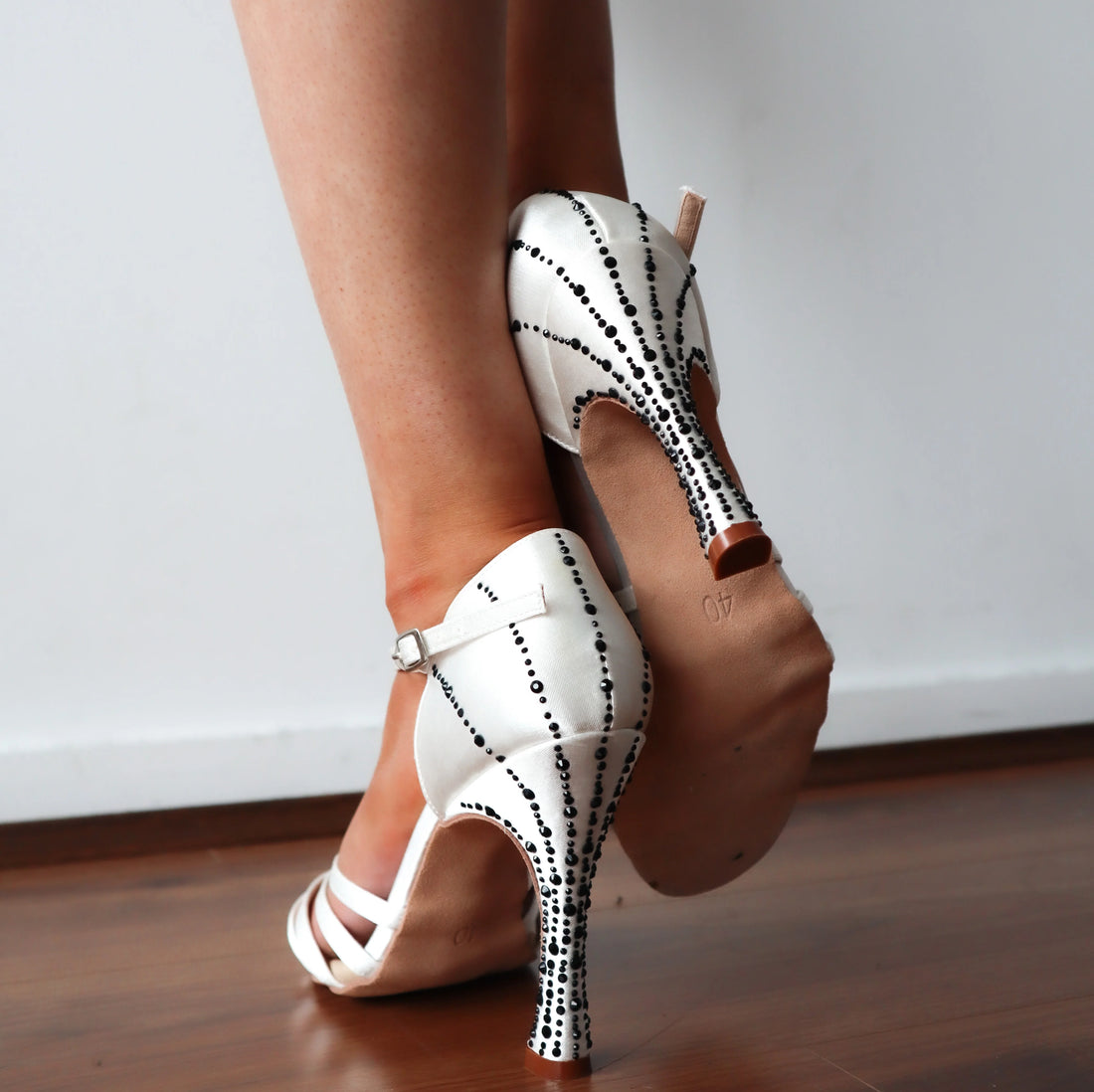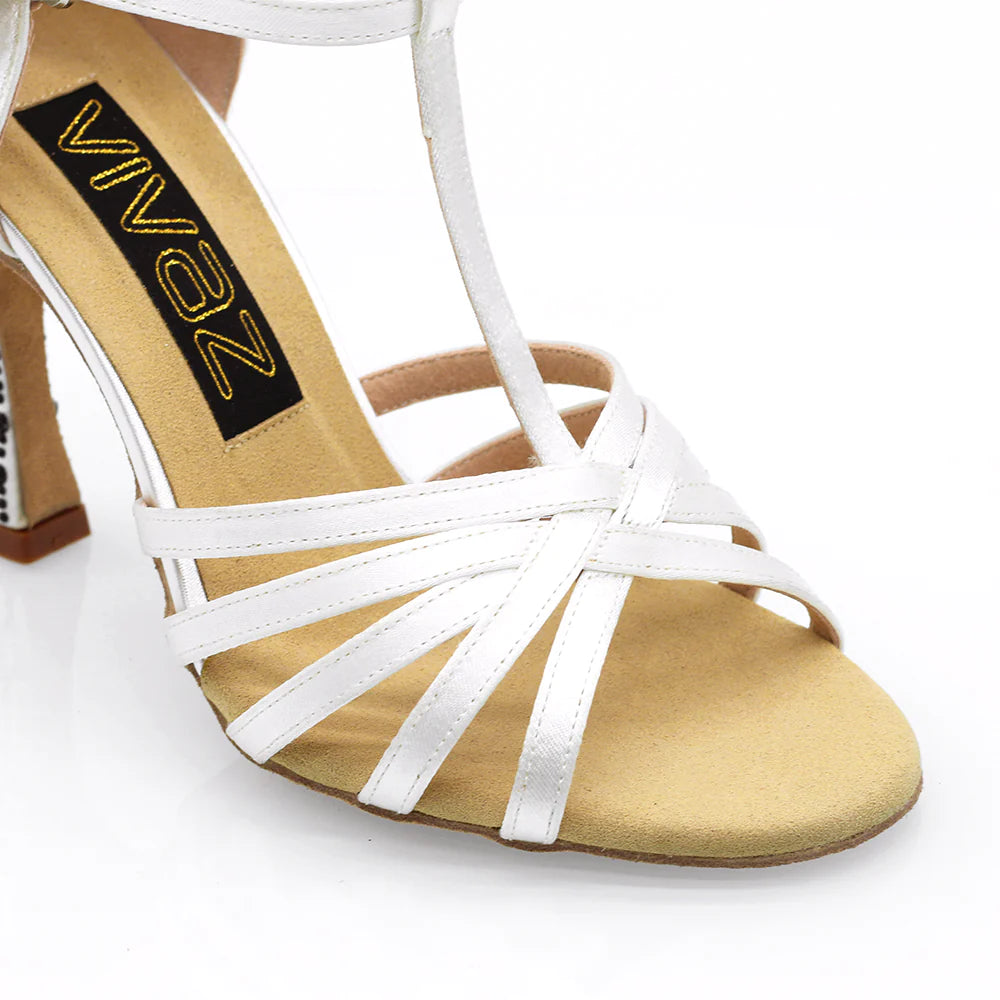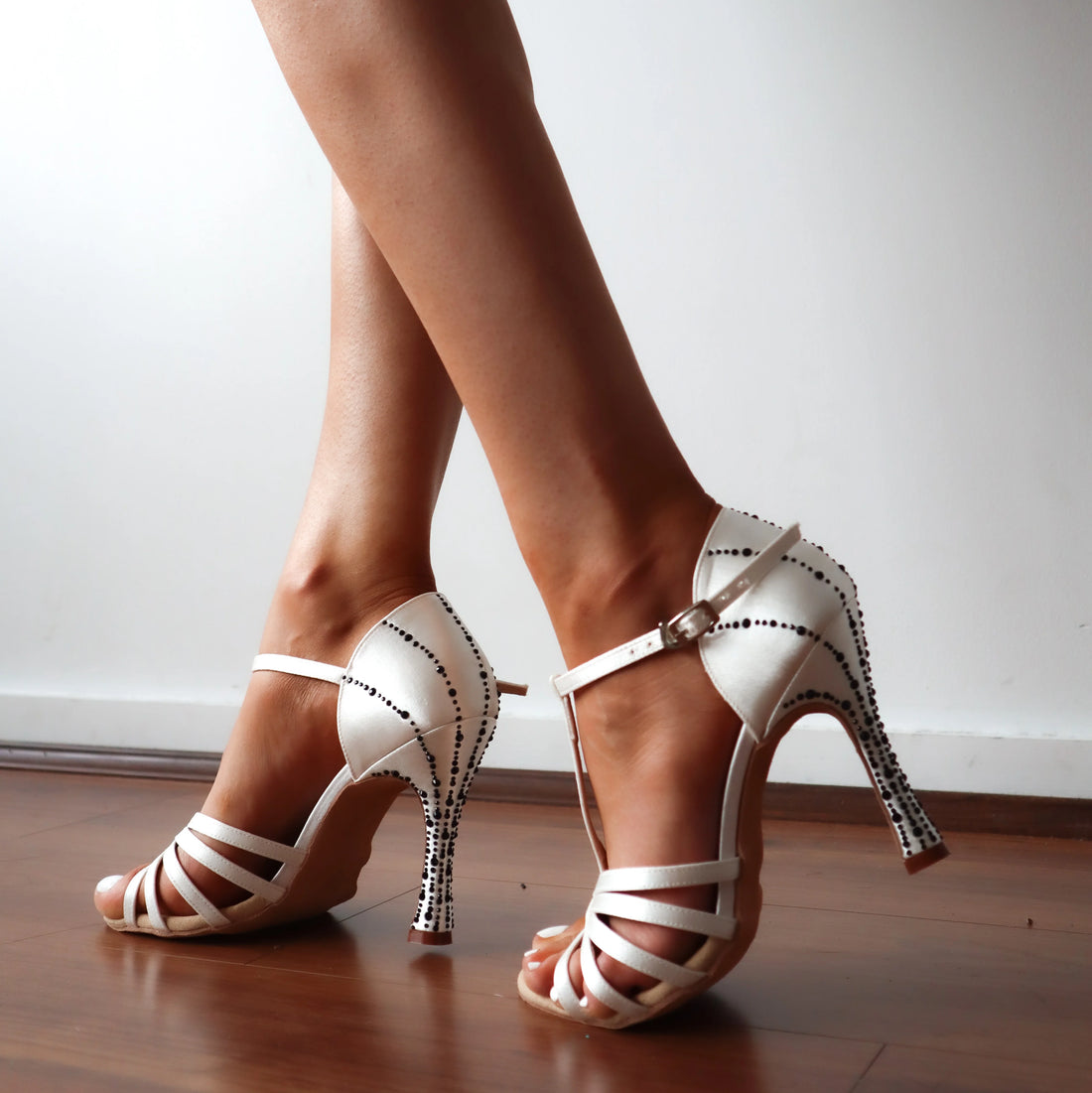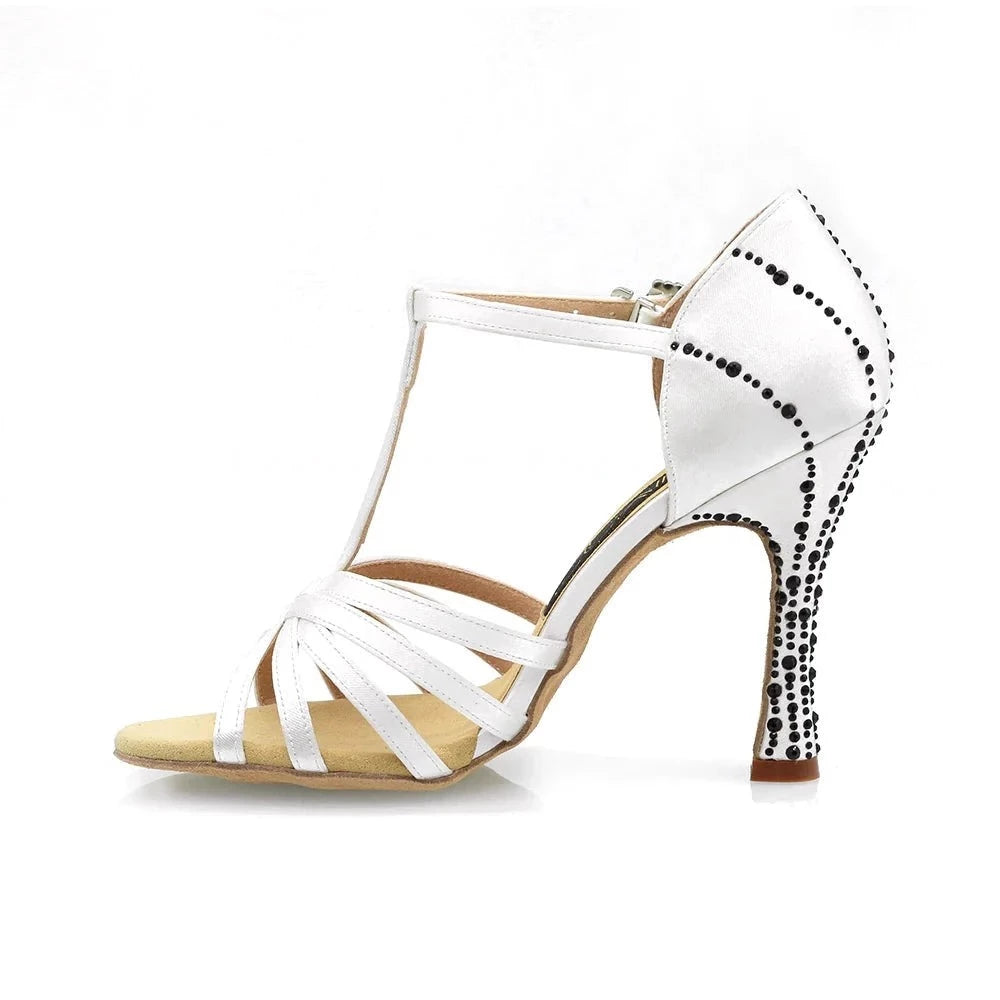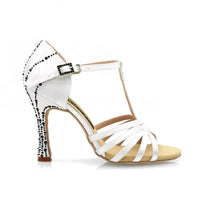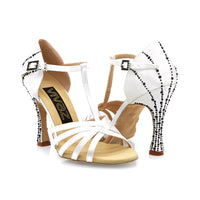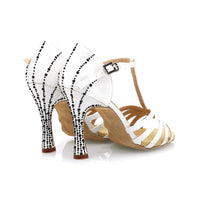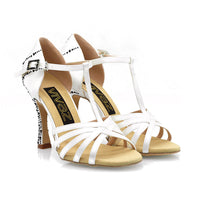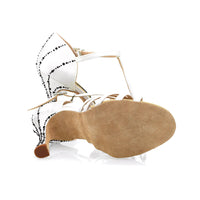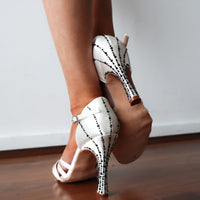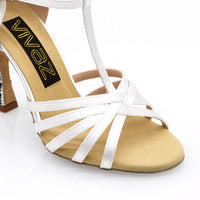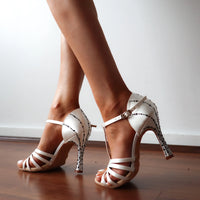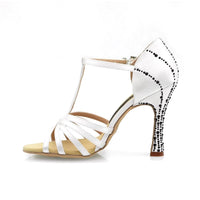 Bianca - White Satin & Black Crystal 3.75" Dance Shoes
A uniquely fashionable, yet traditional design subtly finished with beautiful diamantés. An open yet supportive toe cage combined with an adjustable T-bar strap offers a beautiful look & supportive feel.  Imported from Australia.
Shoe Style: Open Toe
Outer Material: White Satin with Black Diamonte Crystals
Inner-Sole: Moisture Wicking Microfibre w/ Soft Gel Cushioning
Outer-Sole: Indoor Suede Sole
Heel Height: 3.75" Flared Heel
Colour: White
Dance Style: Latin Dance
Some items in our catalog; more specifically the line Burju Shoes, offer customizable HEEL options as well as SUEDE or STREET Sole at no additional cost.
Below is a list of the Heels available to choose from: