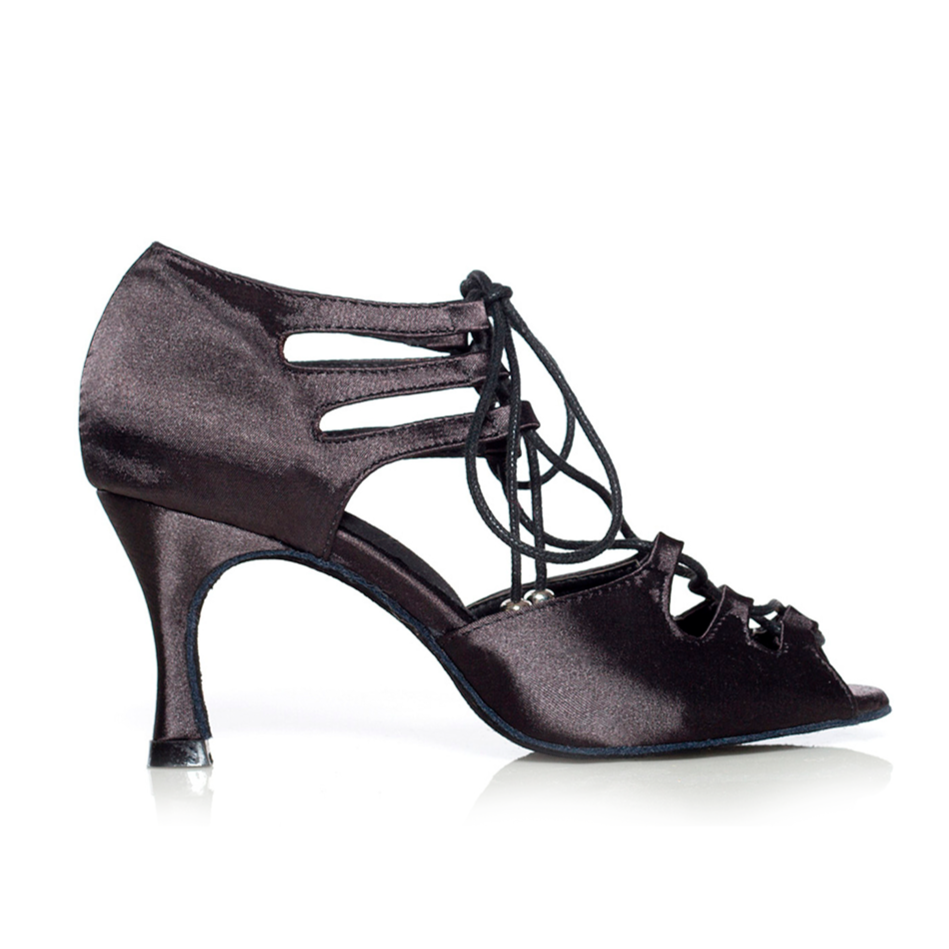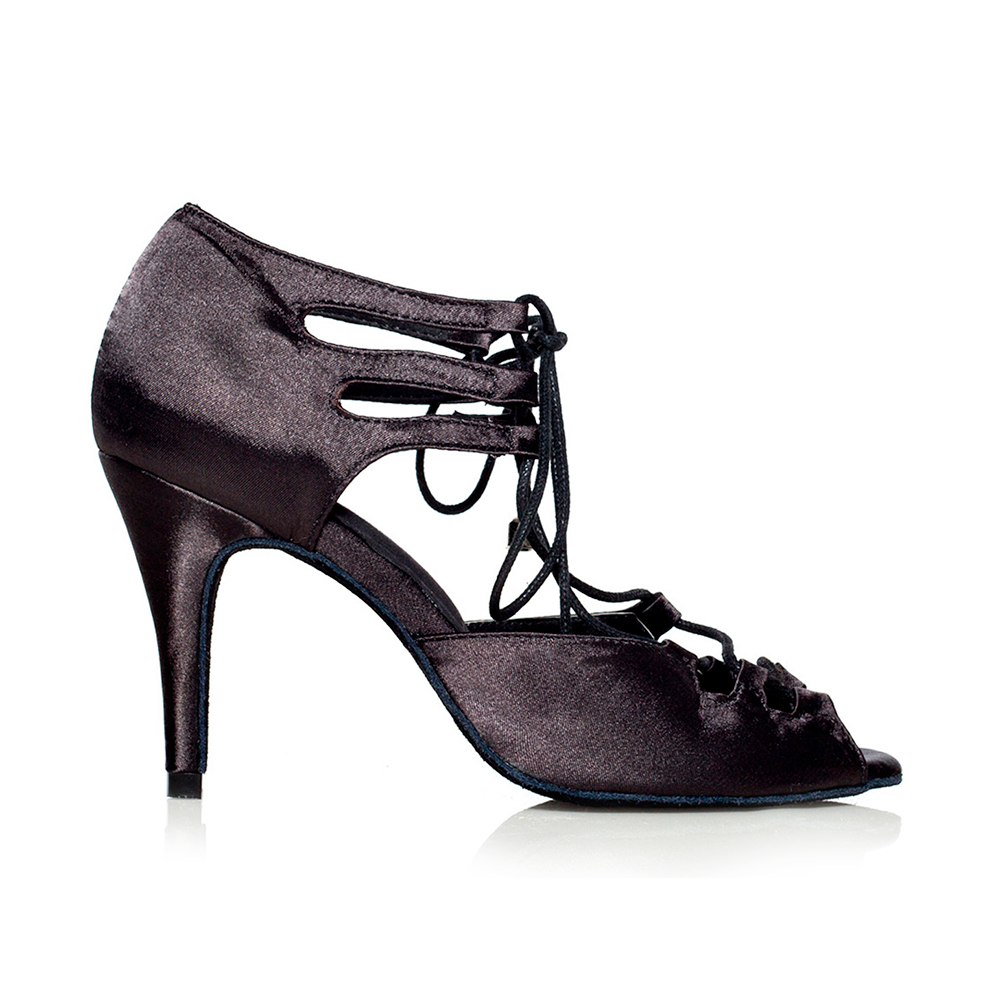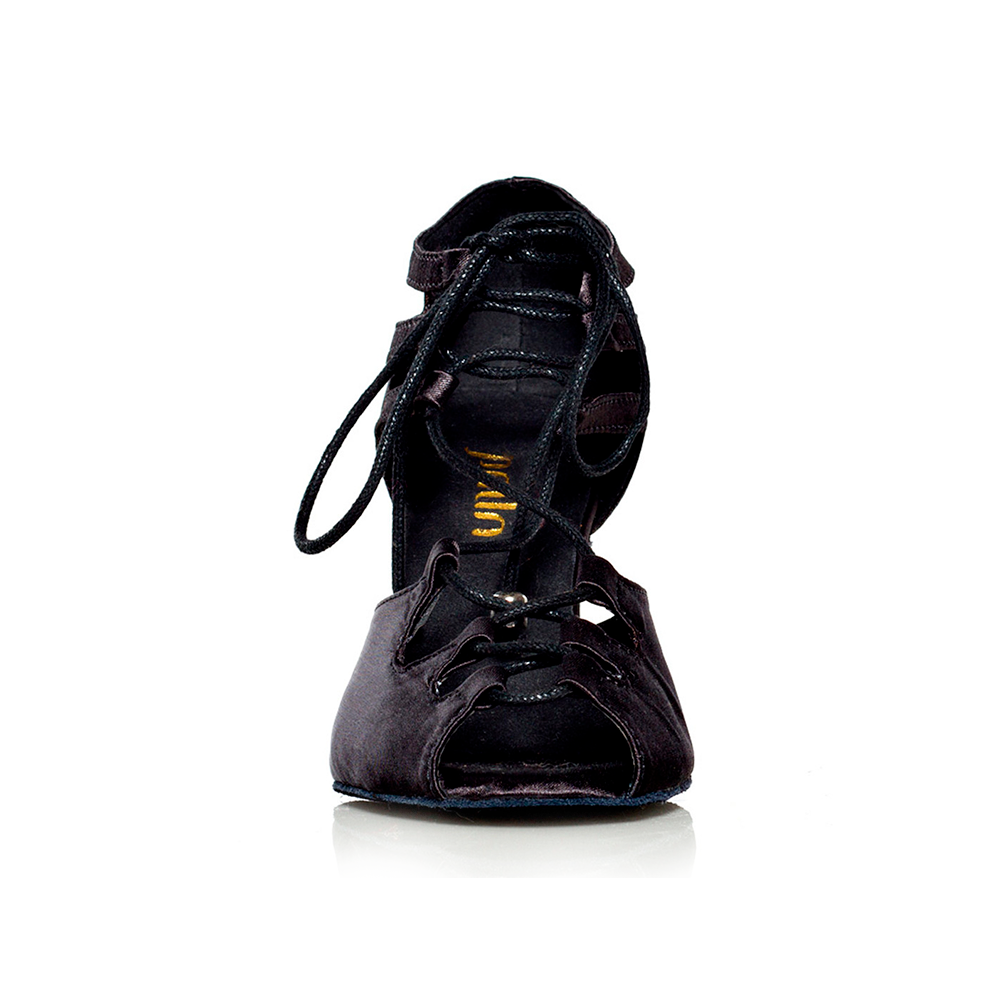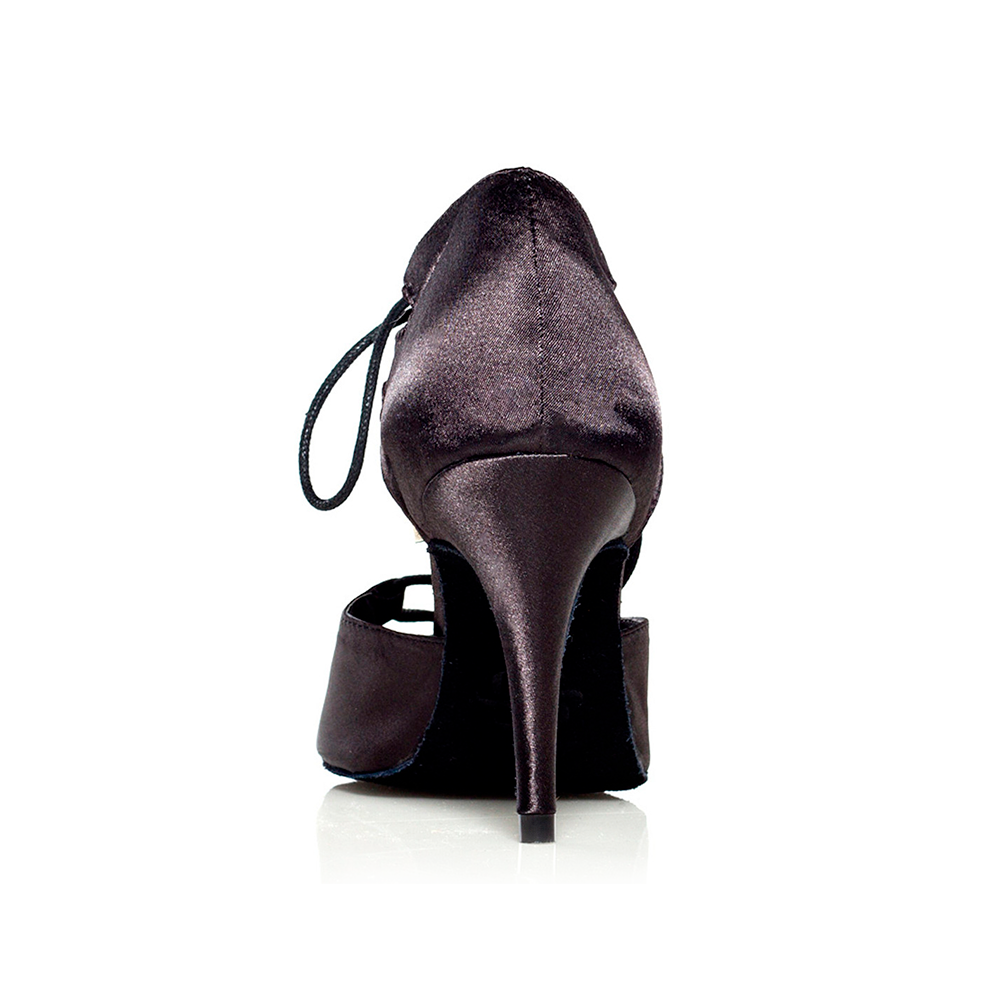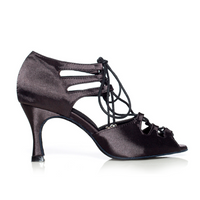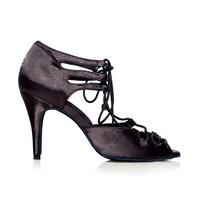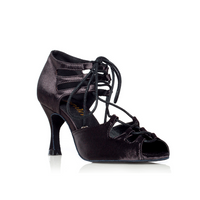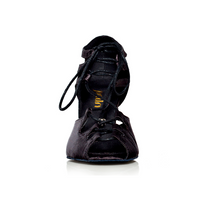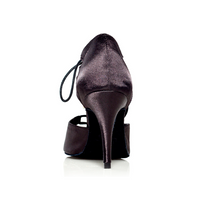 Alemana - Adjustable Lace Up Dance Shoes (Suede Sole)
Black Satin
Alemana is designed by world-renowned Tanja, La Alemana, the bachata queen. It is not only high fashion but also super functional. This shoe will fit any foot perfectly. If you have a narrow or a wide foot this is the shoe for you. The ties allow you to adjust the width across the toes as well as at the ankle. Be comfortable while looking super stylish in this gorgeous shoe.
We suggest going up a half-size in most cases.
This style can be ordered even if out of stock and it is customizable, Contact Us!
Features:

High quality vegan upper materials.
Non-slip anti-bacterial and absorbent inner lining.
Super supportive lace up design.
Extreme comfort and extended wear with ultra comfort padded inner sole.
Suede outer sole perfect for slide and grip on the dance floor.
Fits like a glove for narrow, wide or any width.
Some items in our catalog; more specifically the line Burju Shoes, offer customizable HEEL options as well as SUEDE or STREET Sole at no additional cost.
Below is a list of the Heels available to choose from: