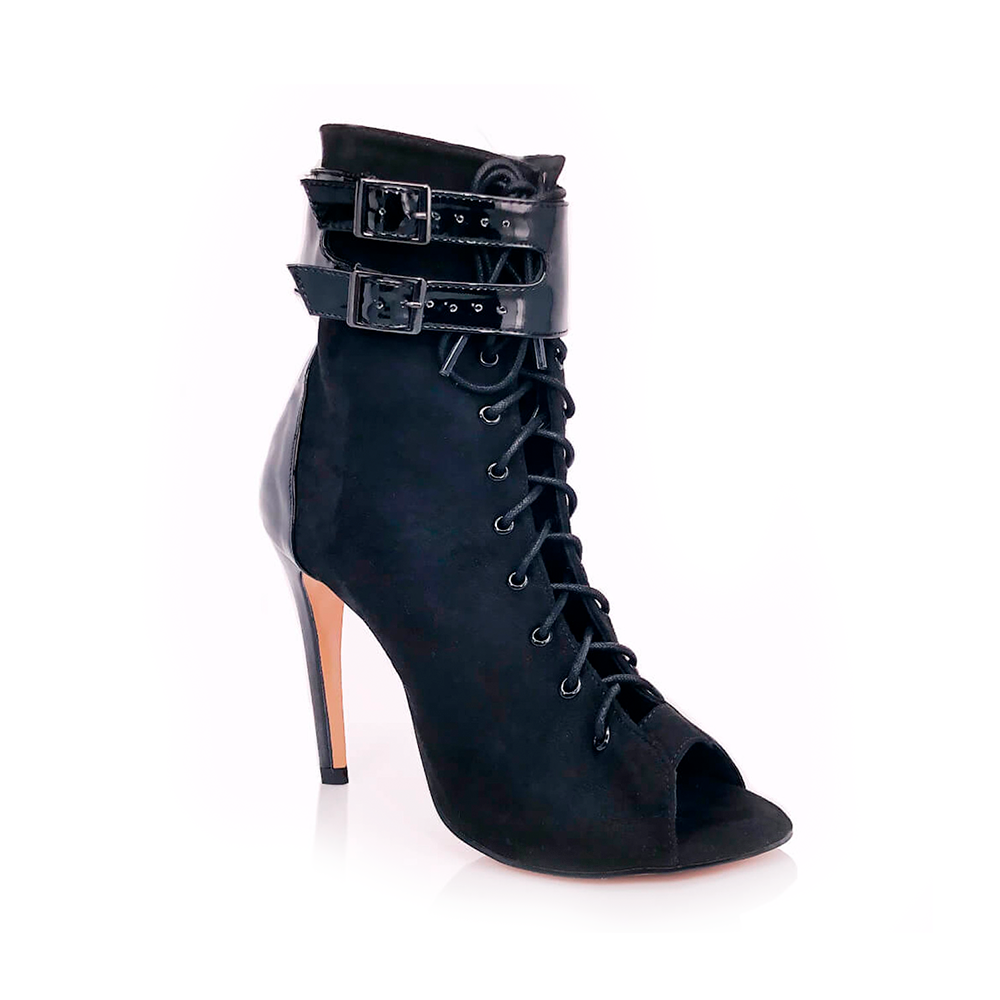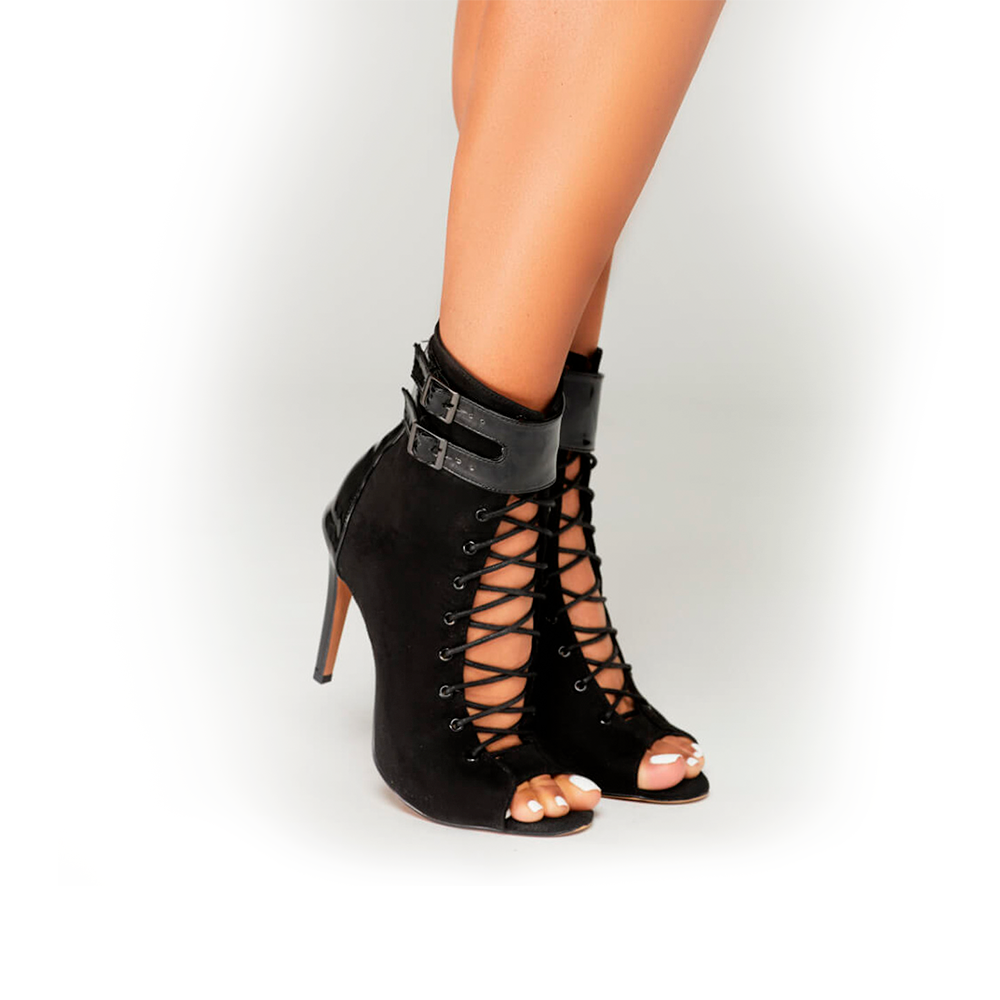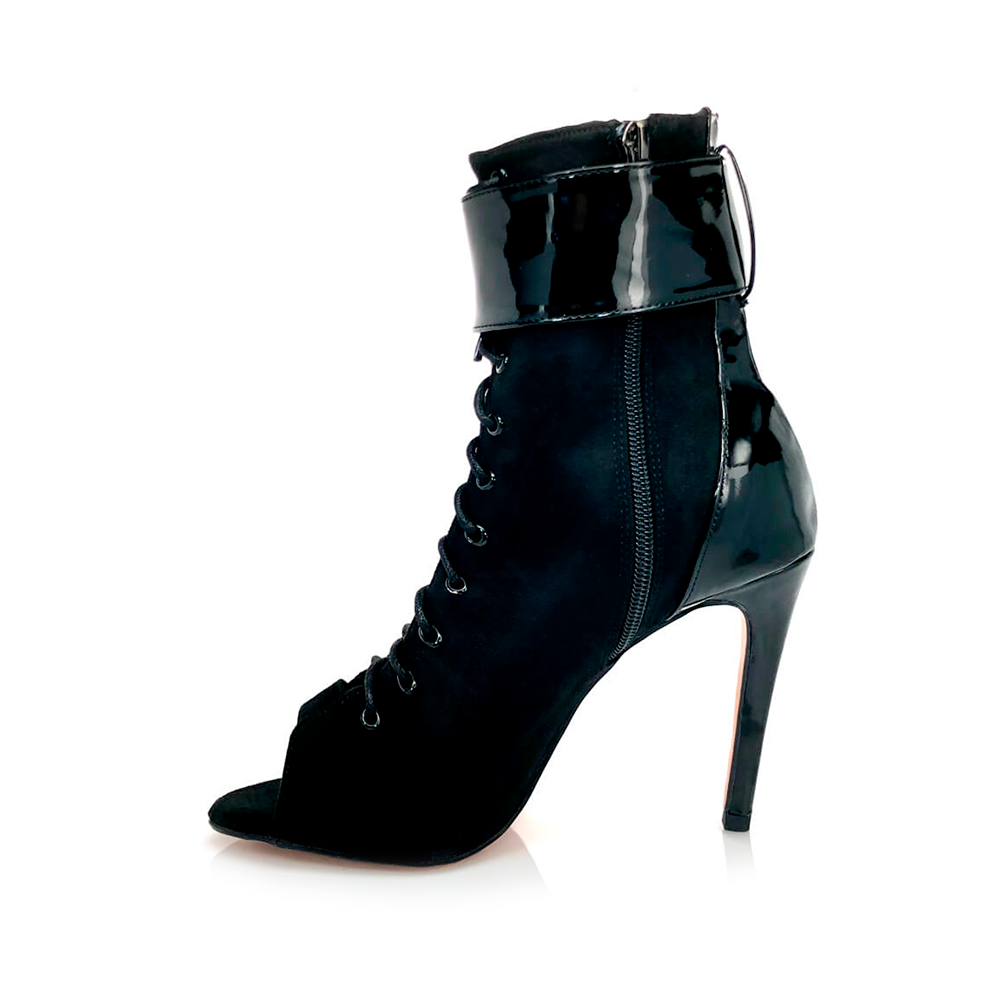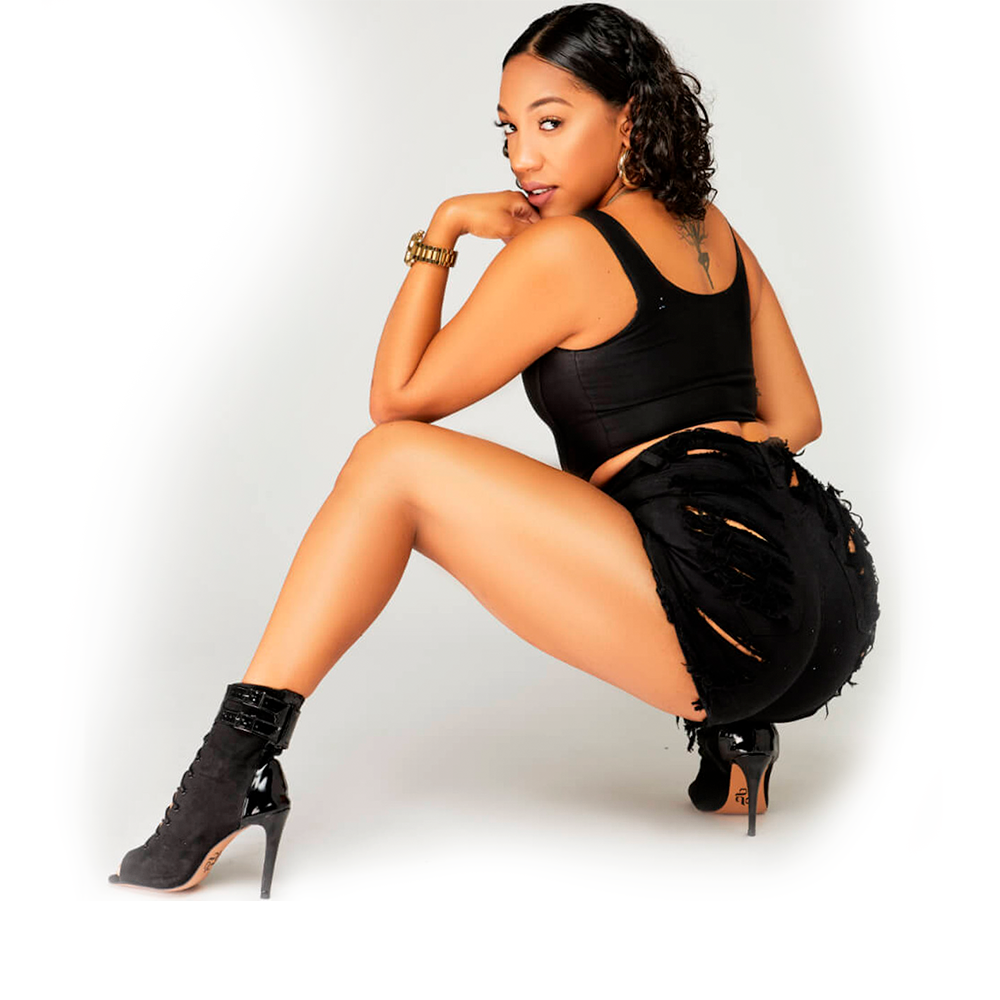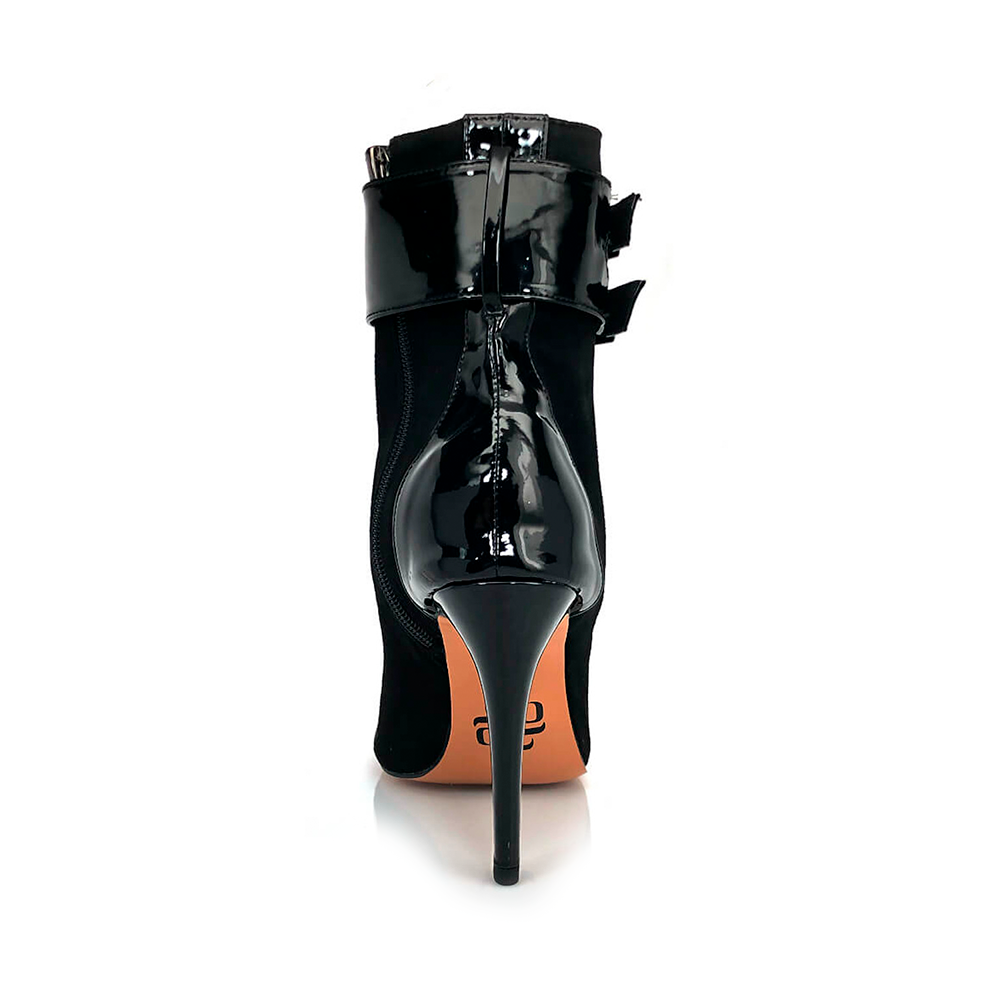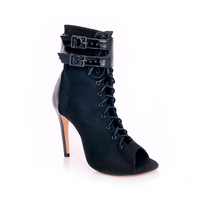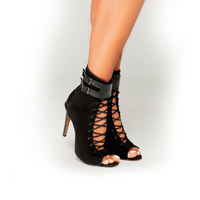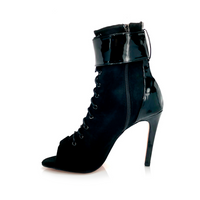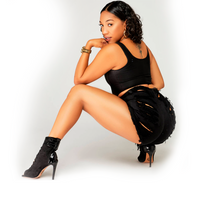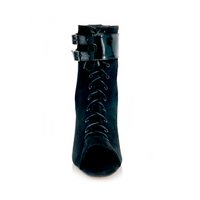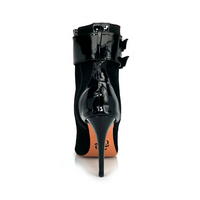 Under the Influence - By Kiira Harper - Open Toe Lace Up Dance Booties (Street Sole)
Black
Under the Influence- Kiira Harper's Dance Booties are inspired by Chris Brown's song of the same name. These stylish shoes feature a sophisticated silhouette and adjustable buckle for superior ankle support.

Features:
Memory Foam double-thickness padding for extreme comfort
Non-slip anti-bacterial inner lining for sweaty feet
HIGH Quality VEGAN outer materials
Provides optimal ankle support for ALL LEVELS OF DANCERS
Shoes are designed to withstand long hours dancing providing significantly less pain and pressure
STREET SOLE (smooth for spins, turns, and slides, can be worn on all surfaces)
Some items in our catalog; more specifically the line Burju Shoes, offer customizable HEEL options as well as SUEDE or STREET Sole at no additional cost.
Below is a list of the Heels available to choose from: