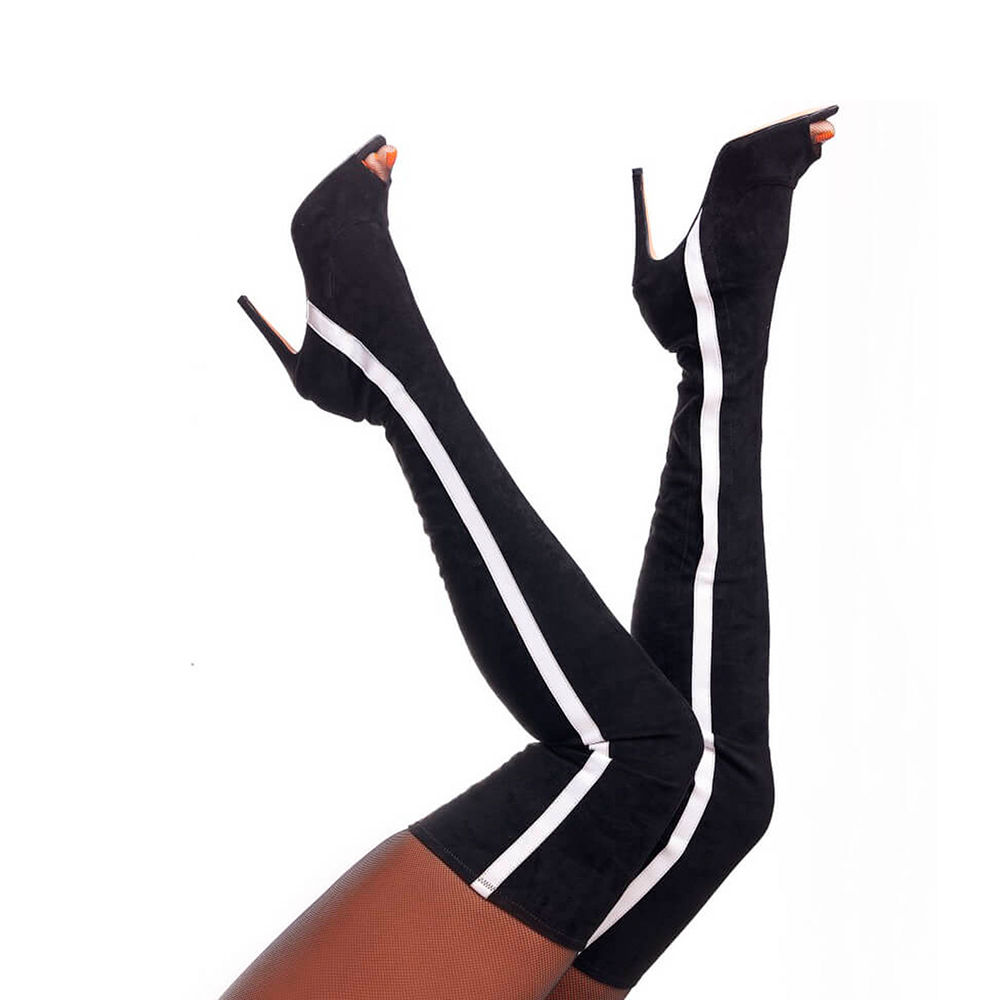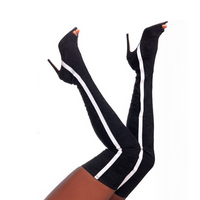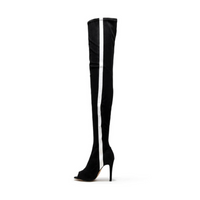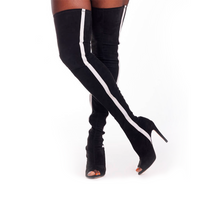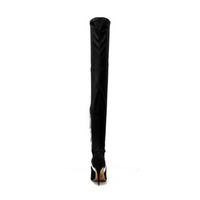 Speechless Thigh High - By Kiira Harper - Open Toe Vegan Suede Stretch Dance Boots (Street Sole)
Speechless will leave you speechless. Gorgeous stretch vegan suede decorated with a simple yet striking white stripe on the inside and outside of the boot. This open toe thigh high is high fashion and comfort all in one. Features an open toe. Side zip concealed under the strap to give it a sleek look. The stripe creates an illusion of elongating the leg. This is a gorgeous addition to you shoe wardrobe!

Features:
Memory Foam double thickness padding for extreme comfort
Non-slip anti-bacterial inner lining for sweaty feet
HIGH Quality VEGAN outer materials
Specialized shank for overall support and flexibility
Provides optimal ankle support for ALL LEVELS OF DANCERS
Shoes are designed to withstand long hours dancing providing significantly less pain and pressure
Some items in our catalog; more specifically the line Burju Shoes, offer customizable HEEL options as well as SUEDE or STREET Sole at no additional cost.
Below is a list of the Heels available to choose from: