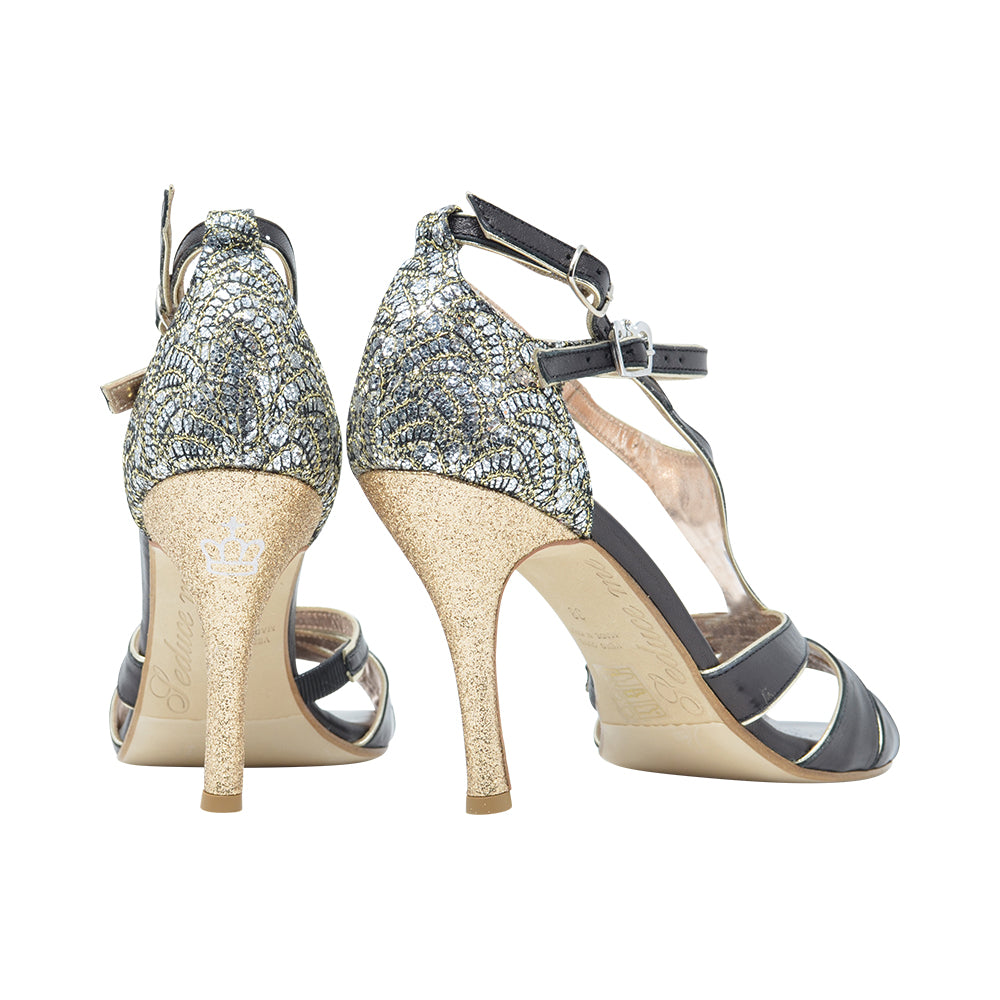 Recoleta - The Great Gatsby Dance Shoe
Triple butterfly front creates a great shape and look on the foot! Known for its comfort and stability, this shoe is a top seller!
– Front – Black leather with gold trims, Back – a pattern with gold & silver with gold shimmery heel
– cushioned memory foam insole
– triple butterfly front
– full heel cage
– exposed arch
– normal/wide fit
– one ankle strap overlaid by another ankle strap with triangle t-strap
– 3.1 inch (8 cm) covered heel
– brushed leather sole
– made in italy
– signature crown buckles
Some items in our catalog; more specifically the line Burju Shoes, offer customizable HEEL options as well as SUEDE or STREET Sole at no additional cost.
Below is a list of the Heels available to choose from: