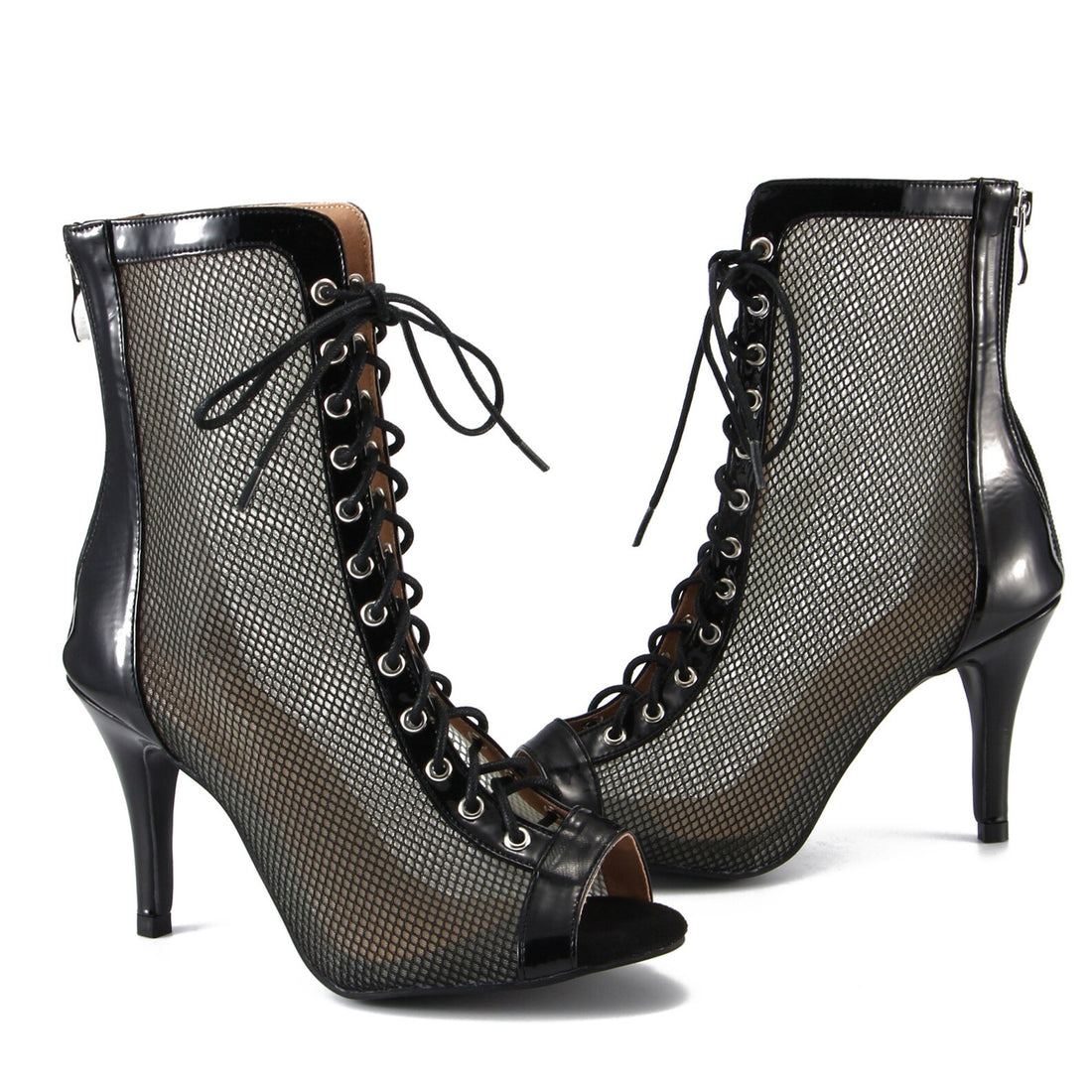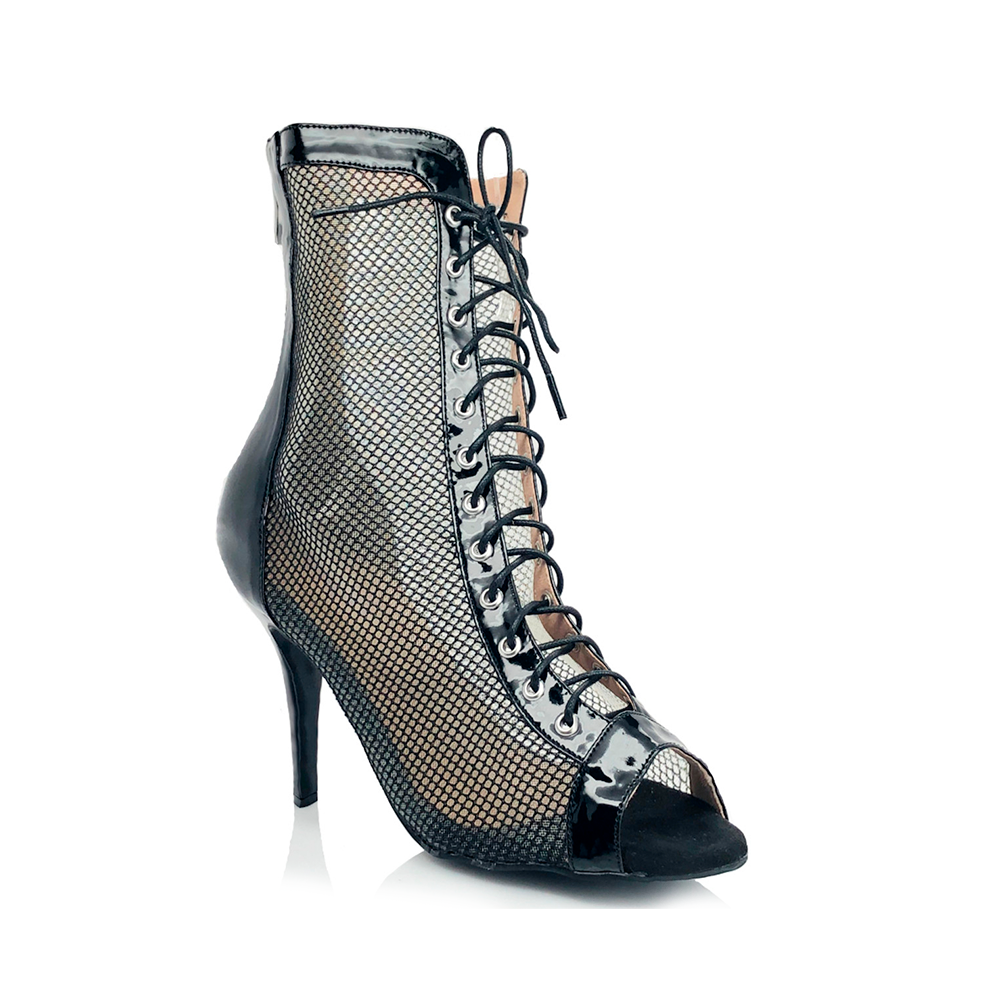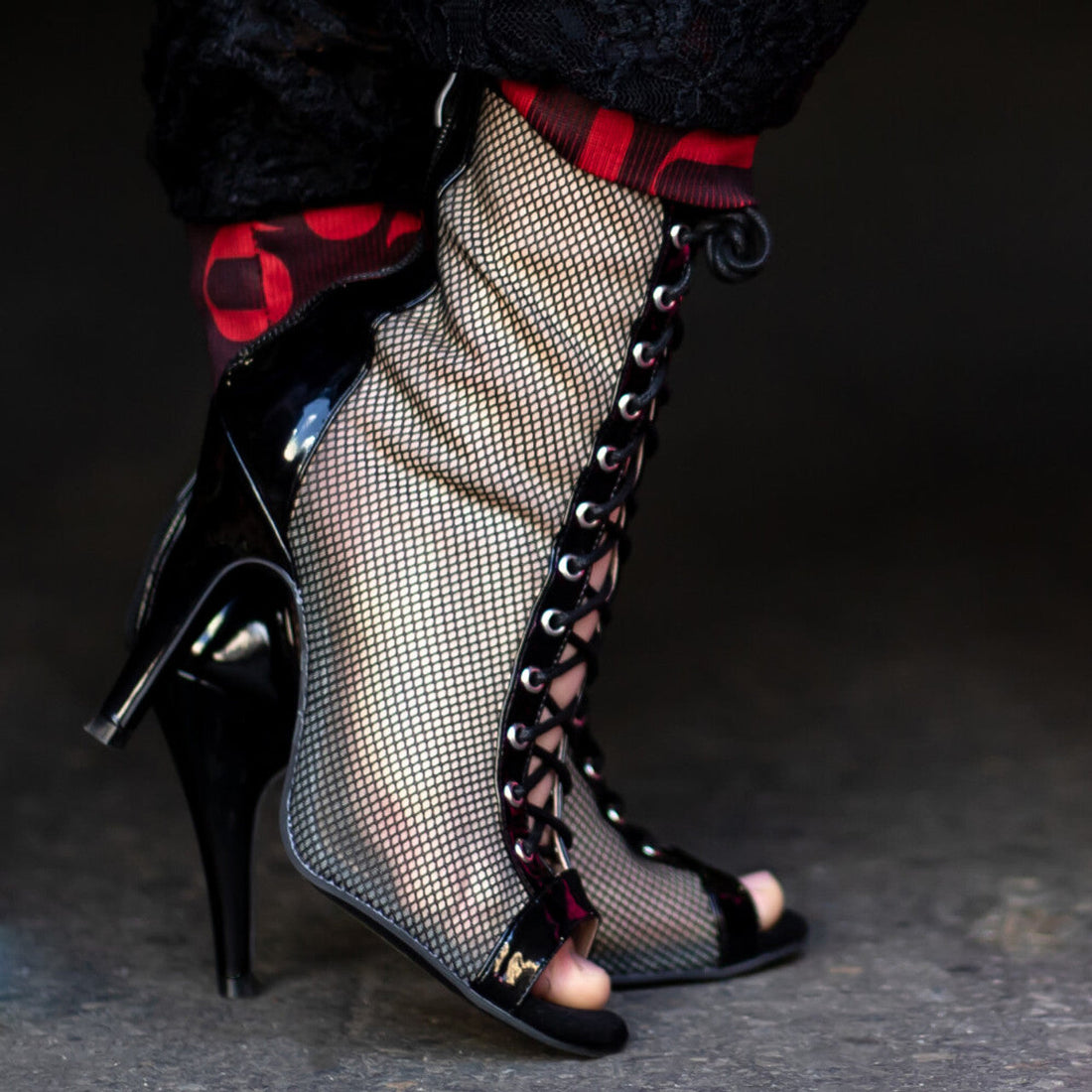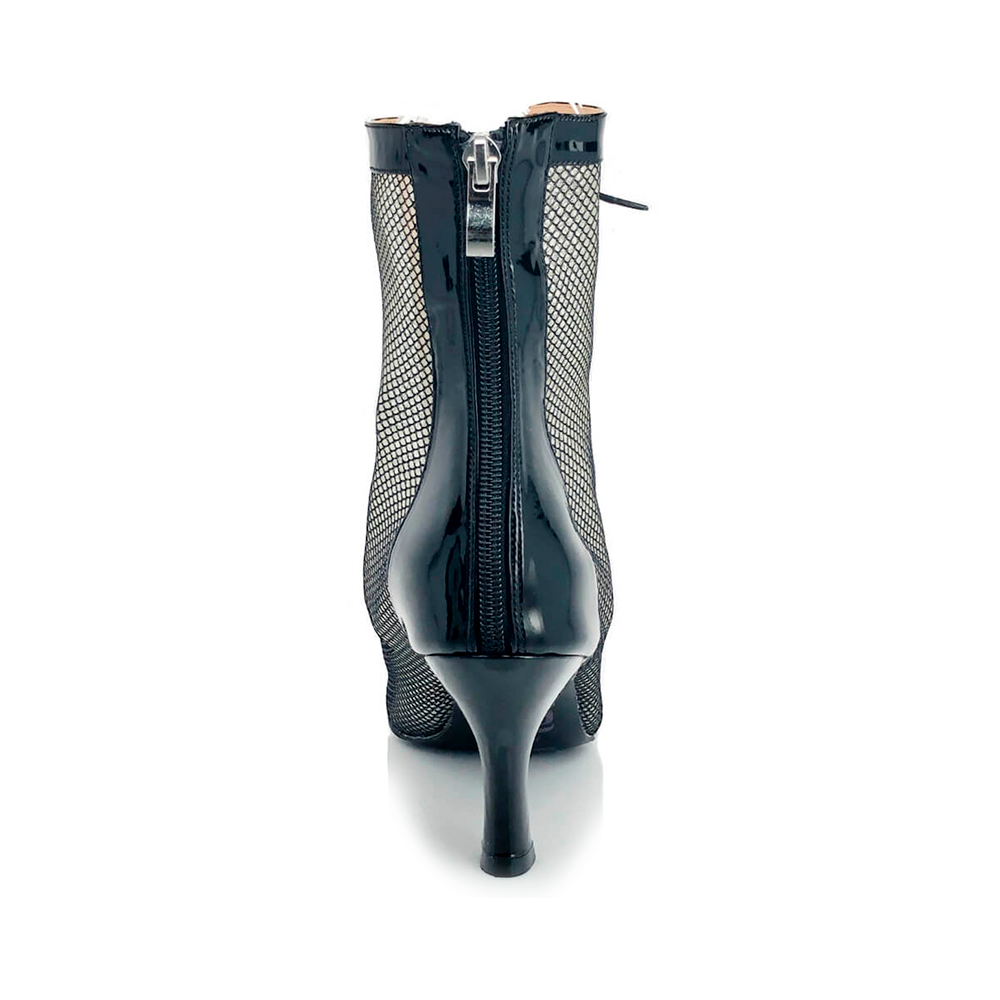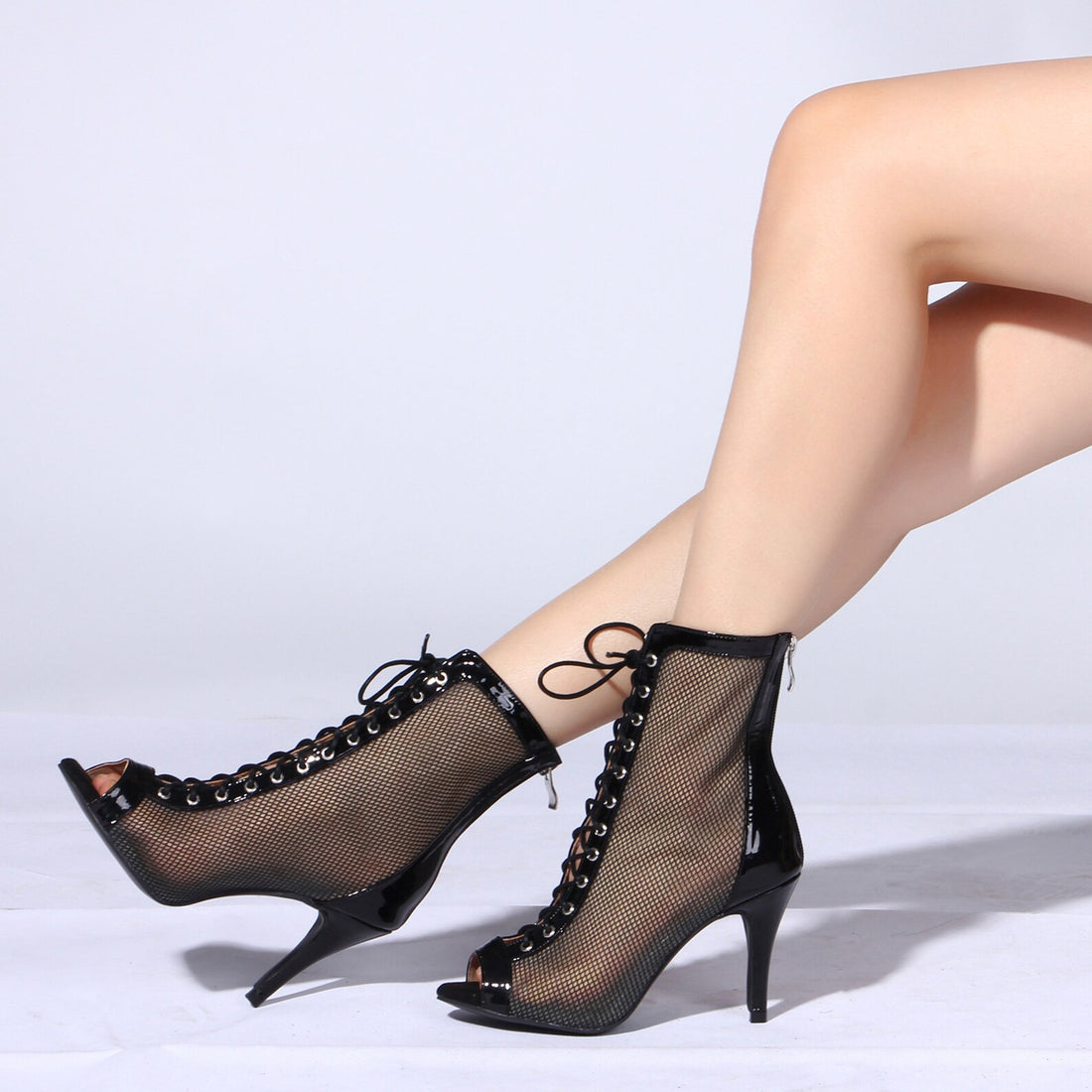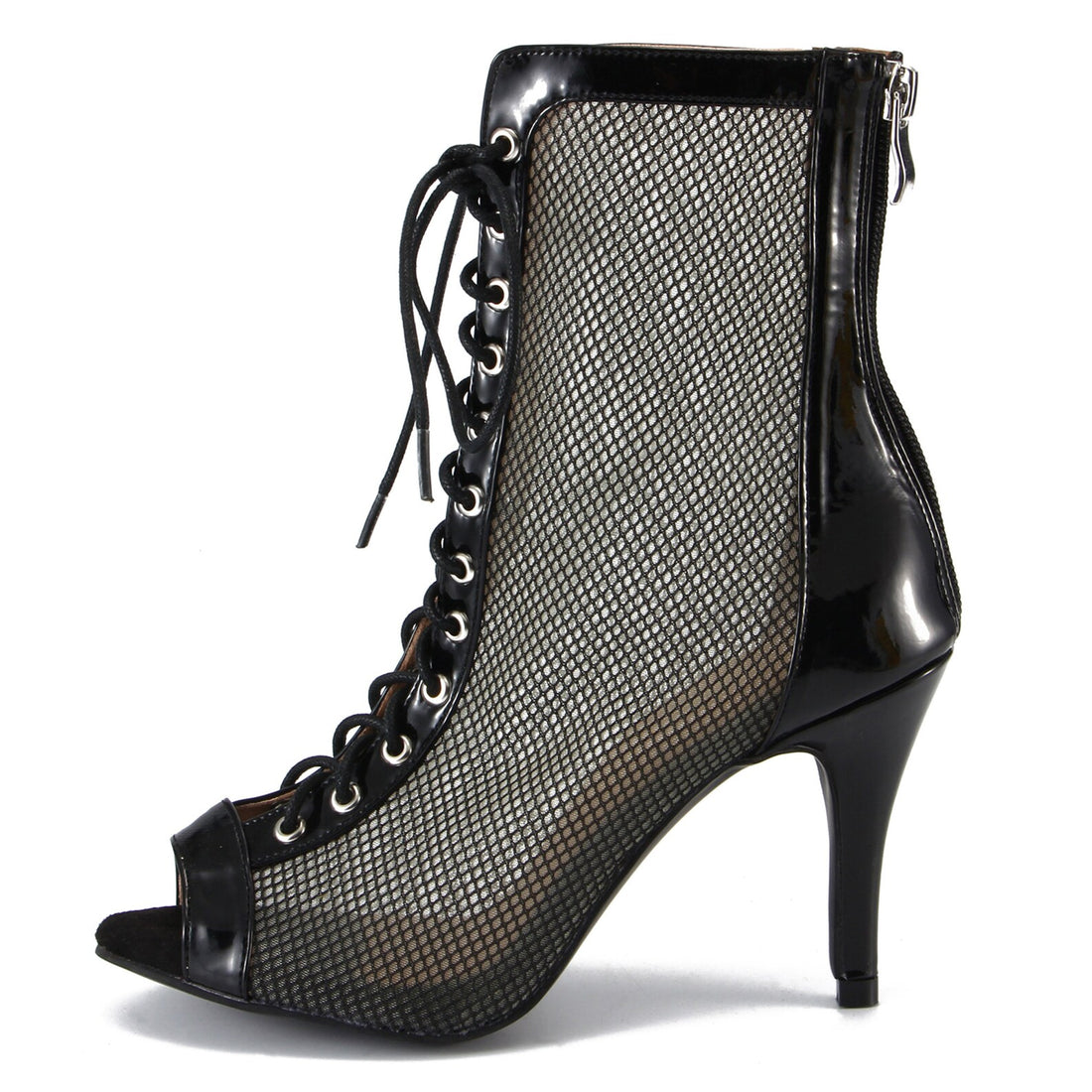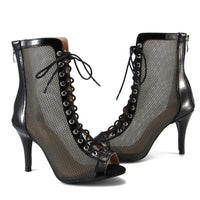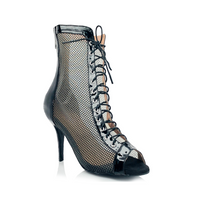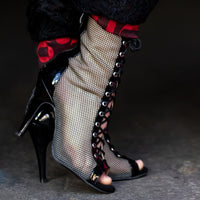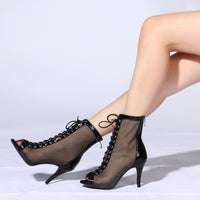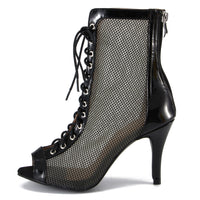 Jezzie - Mesh Lace Up Dance Booties (Rubber Sole)
Jezzie is another one of the must have boots. It is the perfect blend of style, comfort and support. Walk in the room with these babies with extreme confidence. So much ankle support it is perfect for heels classes or any heavy duty dancing. Yet stylish enough to wear out on a date or to hang with friends. Laces hug foot for maximum hold. Zipper closure on back for ease of putting on and taking off. Don't be the only one without these on your feet.
Note: The heel 3.5" flared is not pictured here.  Images are for reference only.
Rubber sole is the least slippery sole.  If you need grip to the floor this sole is right for you.  Not ideal for turns and spins.

Features:
High quality and durable vegan leather with double layer mesh
Feet won't slip with our soft non-slip inner lining
Maximum ankle support and comfort with lace up design
Great for wide, narrow or medium feet
Easy on and off with zipper on back
Extreme comfort and extended wear with ultra comfort padded inner sole
Some items in our catalog; more specifically the line Burju Shoes, offer customizable HEEL options as well as SUEDE or STREET Sole at no additional cost.
Below is a list of the Heels available to choose from: