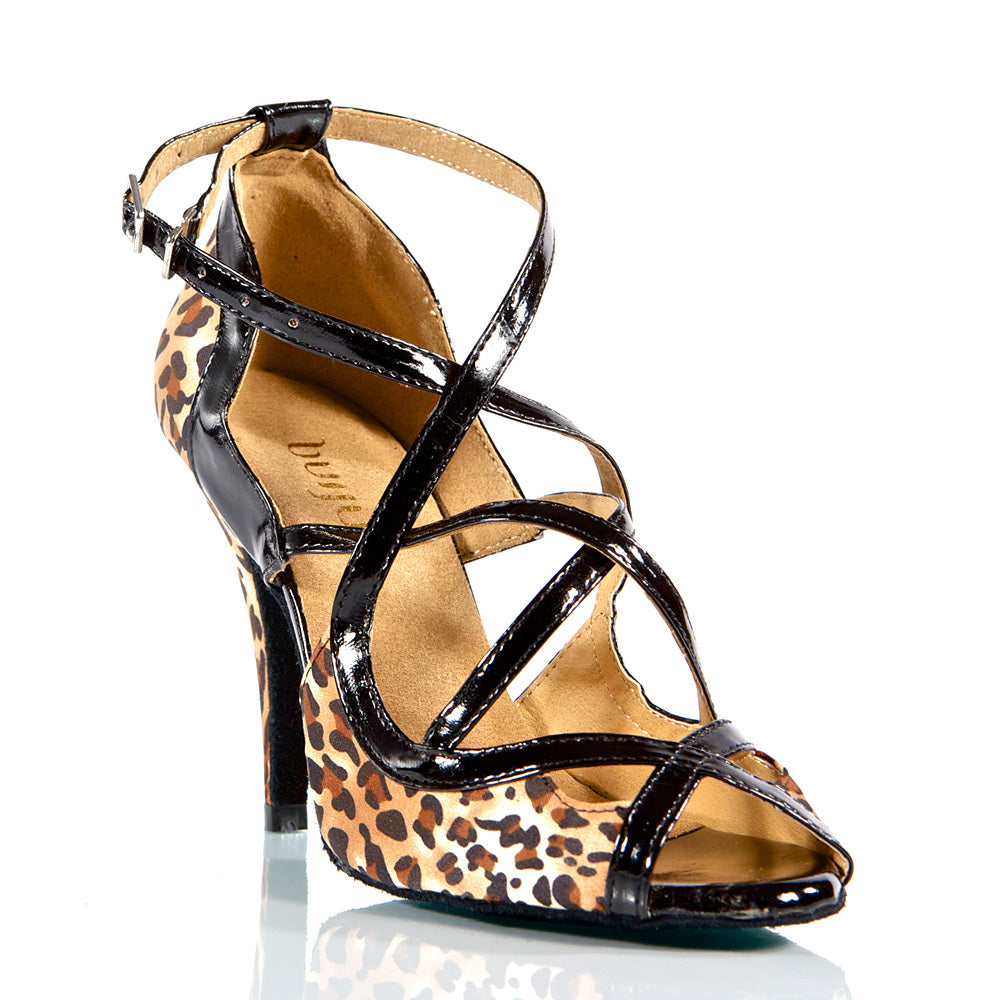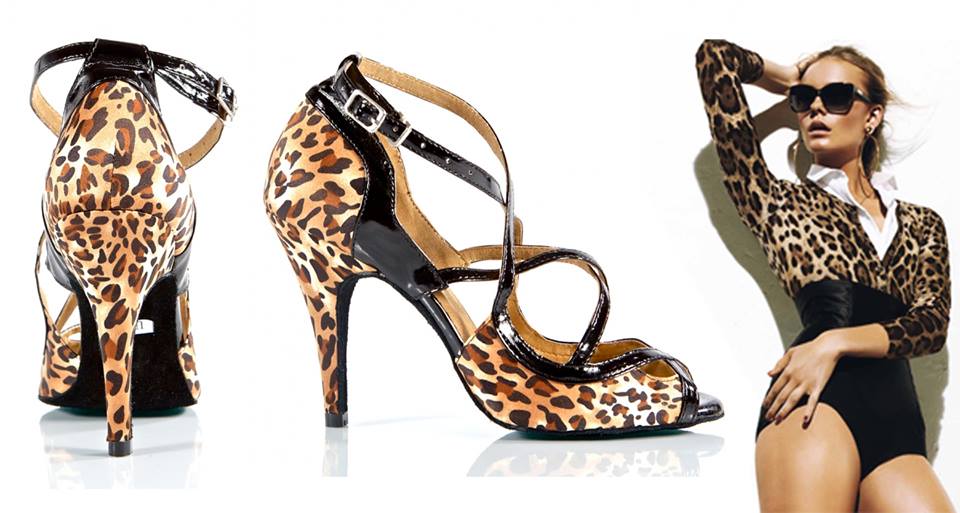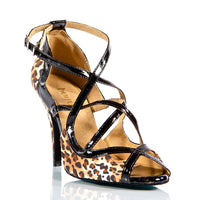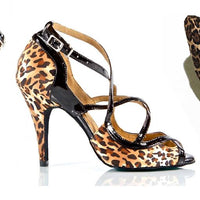 Arlette - Satin with Patent Criss Cross Dance Shoe (Suede Sole)
Leopard
Sides supported and top exposed in a crisscross design exposing the foot quite elegantly. Peep to opening to prevent sliding forward. Fits Medium to Narrow feet best.
Features:
Satin with patent upper material
Supportive ankle straps
Quick release buckles
Great for narrow to average medium width feet
Ultra comfort inner sole
Some items in our catalog; more specifically the line Burju Shoes, offer customizable HEEL options as well as SUEDE or STREET Sole at no additional cost.
Below is a list of the Heels available to choose from: