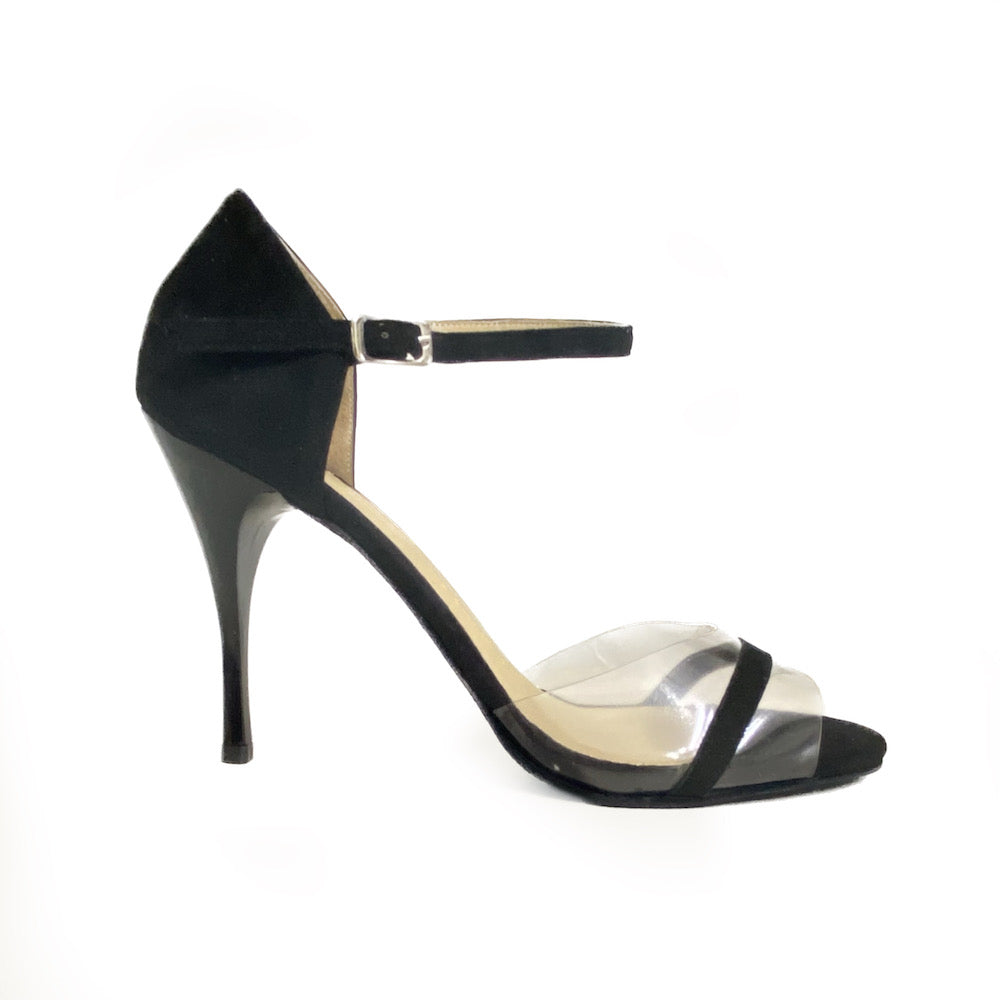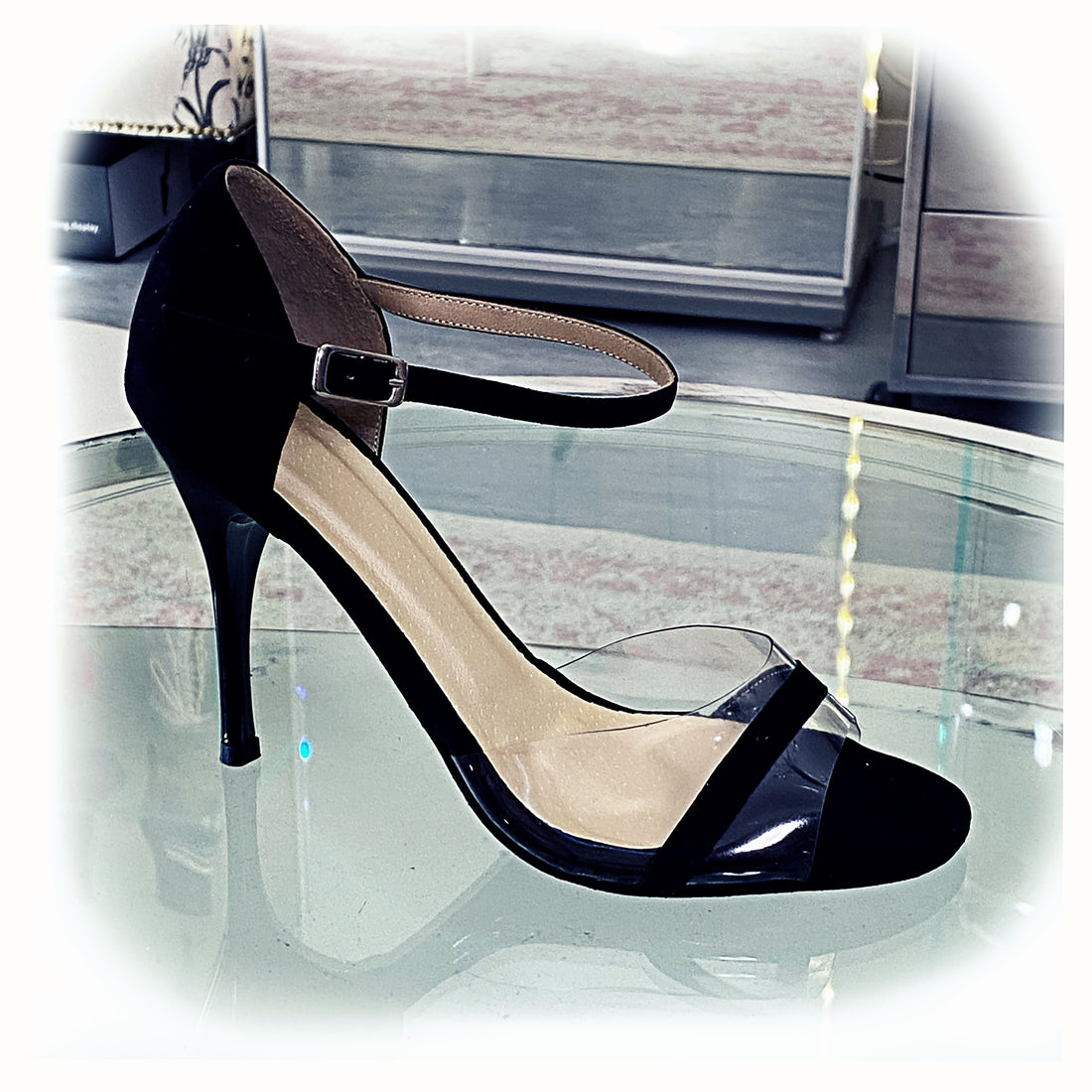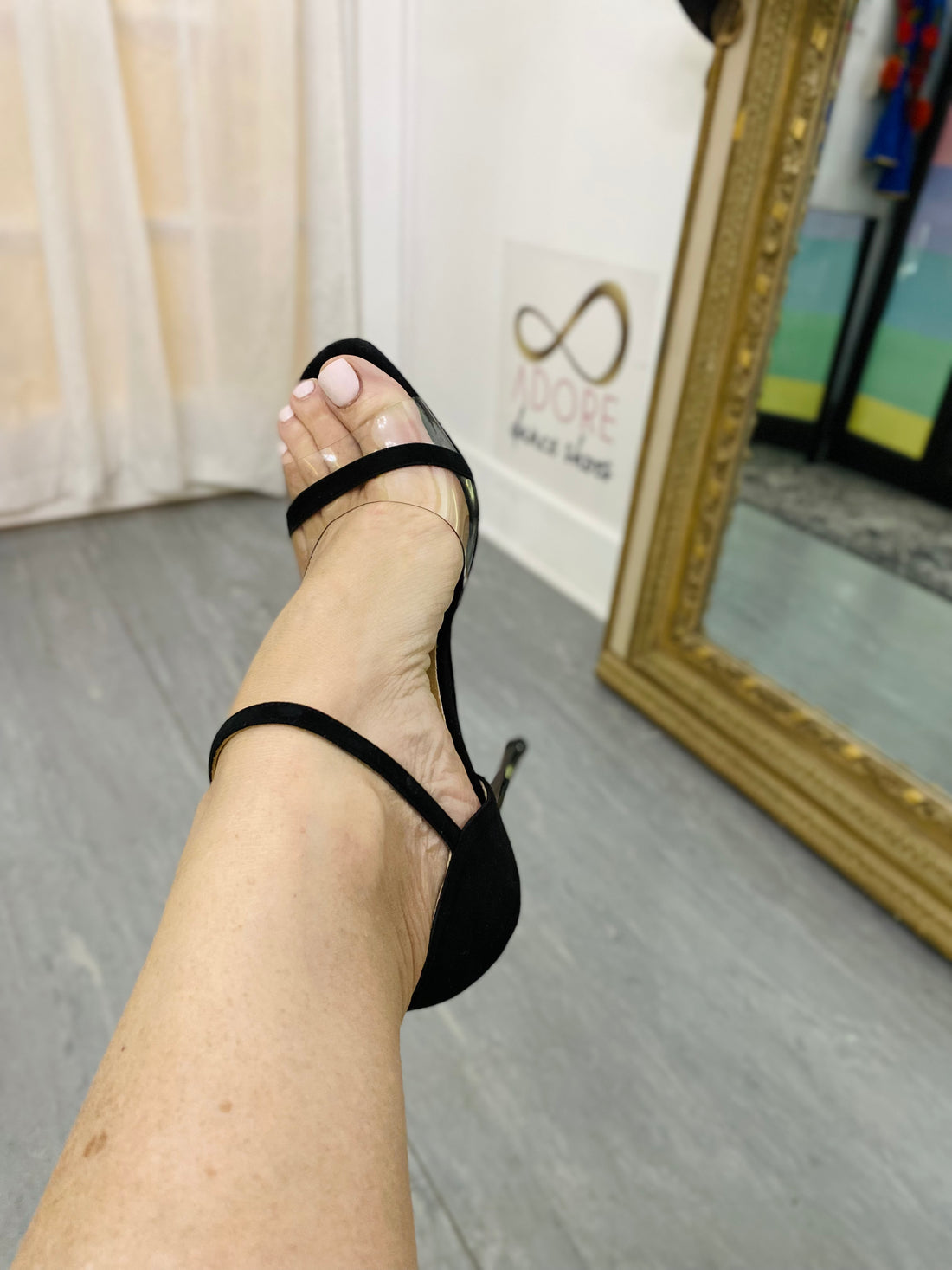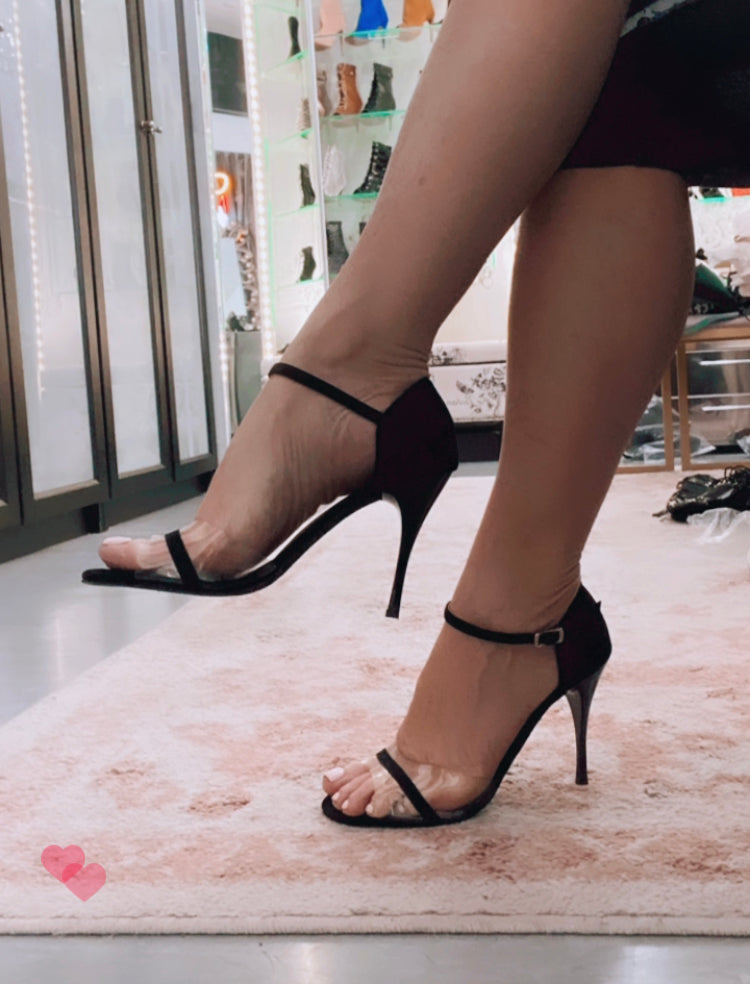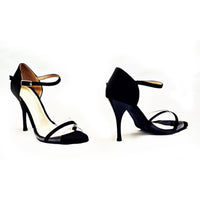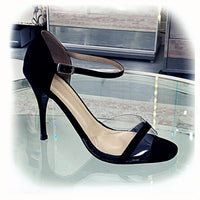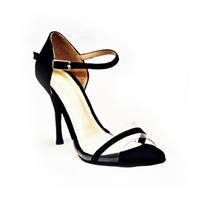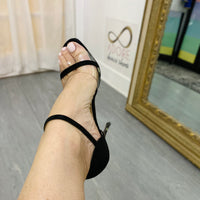 Laila - Acrylic & Black Tango Shoes
 Crafted in Argentina with superior materials and attention to detail.
Simple sophistication. Achieves a virtually barefoot feel while providing the just-right amount of support.
9cm | 3.75" heel. Chrome Sole (Pressed Suede). Black suede upper and clear acrylic. 
Some items in our catalog; more specifically the line Burju Shoes, offer customizable HEEL options as well as SUEDE or STREET Sole at no additional cost.
Below is a list of the Heels available to choose from: